The 21-day lockdown has left lakhs of daily wage workers and migrant labourers stranded across cities. With no trains or buses to board, some have to walk for two days to get back to their villages, carrying children on their shoulders, others are cycling home.
Prime Minister Narendra Modi announced a complete lockdown in the country for 21 days starting midnight of March 24 to fight the coronavirus pandemic. He made a repeated plea, asking people to "stay home". But what about the lakhs of migrant and daily wage workers stranded across the country?
The cities where they've come in search for work have come to a standstill – shops have downed shutters, construction work has halted. They have no income coming in. How do they feed themselves, leave alone pay rent. And home is far far away. With railways shut, buses stopped, and state borders closed, they have no choice but to walk back home, which is hundreds of kilometres away.
A 20-year-old labourer has started walking from Uttar Pradesh's Unnao to Barbanki, a distance of 80 kilometers, as the factory where he works has shut and he has no place to stay. He used to sleep in the factory but now the owners have asked them to leave.
The tragedy of #Lockdown21 – this 20 yr old labourer is walking from his factory in unnao to his village in barabanki , 80 kms ! He cannot stay put at his place of work , as @narendramodi has appealed , because his factory owners won't permit him and others to stay on ! Pls hear. pic.twitter.com/ewkGPg1uwi

— Alok Pandey (@alok_pandey) March 25, 2020
Another daily wage labourer from Delhi, Bunty, was walking back to his village in Uttar Pradesh, carrying his son on his back. His wife is trudging along with luggage in tow. It will take this family at least two days to get home – the village is 180 kilometers from Delhi.
"No one helps you in Delhi, the way they do in the village," he told NDTV.
Walking home for 2 days with 10-month-old on his shoulders amid lockdown.

Read here: https://t.co/3gtdmSHPdt#CoronavirusLockdown #CoronavirusOutbreak pic.twitter.com/pAjvJDg9yp

— NDTV (@ndtv) March 26, 2020
Bunty is accompanied by other labourers, somehow trying to make it to their hometowns in Aligarh, Amroha, Bulandshahr. Some are seen tugging their luggage, their handkerchiefs doubling up as masks and a bottle of water in hand as they try to beat the hot afternoon sun along with the pandemic.
No interstate buses,no trains.Migrant labourers asked to leave for home and they march on for Amroha, Aligarh,Badayun,Buland Shahar and many places from Delhi N.C.R pic.twitter.com/5ZajIjwbq5

— Anindya Chattopadhya (@ANINDYAtimes) March 24, 2020
Some from Bihar are cycling back to their village – it might take them at least four days to get to their destination. But the journey is riddled with bigger hurdles. Many have to face harassment by the police who have not been going easy on those spotted on the roads.
Watch @OnReality_Check | Hundreds of daily wage labourers, who are now out of work, are walking their way back to their villages amid #CoronavirusLockdown. #Coronavirus #CoronavirusPandemic pic.twitter.com/8C72lMkns6

— NDTV (@ndtv) March 25, 2020
With no place to stay, loss of earnings, and no food to eat, the situation is grim. "I have not eaten anything, I don't even have money for tea," an out-of-work labourer wept as he spoke to India Today.
Daily wage workers, migrant labourers hit worst due to #CoronaLockdown. Watch this report. @sardesairajdeep #CoronavirusOutbreak #21DayLockdown#NewsToday full show: https://t.co/OatexZ3Fjb pic.twitter.com/EfBjzq9QoH

— India Today (@IndiaToday) March 25, 2020
No roof over their heads, some have been sleeping at bus stands. They are unsure how they will get their next meal or when will they find a bus to ferry them back to their village in Madhya Pradesh 
This family, including a little child, is sleeping at the bus stand tonight. Bintar Khushwsha is a daily wage earner, with no home in Delhi. He has to get back to Madhya Pradesh and has no transport, no food tonight and no clarity on when a bus may be able to ferry him. #Corona pic.twitter.com/19SN97GVSi

— barkha dutt (@BDUTT) March 24, 2020
Just days before the nationwide lockdown, train stations in Mumbai and Pune were packed with migrant labourers hoping to get back home. Those who got onto the trains should probably consider themselves lucky, the others now find themselves stranded with nowhere to go.
The scene at #Pune railway station as the Pune-Patna Express rolls in! Such is the extent of migrant labour heading back home! #CoronaCrisis pic.twitter.com/v7xfYWrUBr

— Ananth Rupanagudi (@rananth) March 21, 2020
The 21-day lockdown to flatten the curve has hit the marginalised sections of society the hardest. India did everything it could to rescue the thousands stranded overseas but those in the country – the poorest of the poor – are left to fend for themselves. After days of distress, Finance Minister Nirmala Sitharaman has finally announced a relief package of ₹1,70,000 crore for the poor via cash transfer and food subsidy. Let's hope this is the start and there's more to come for India's most needy.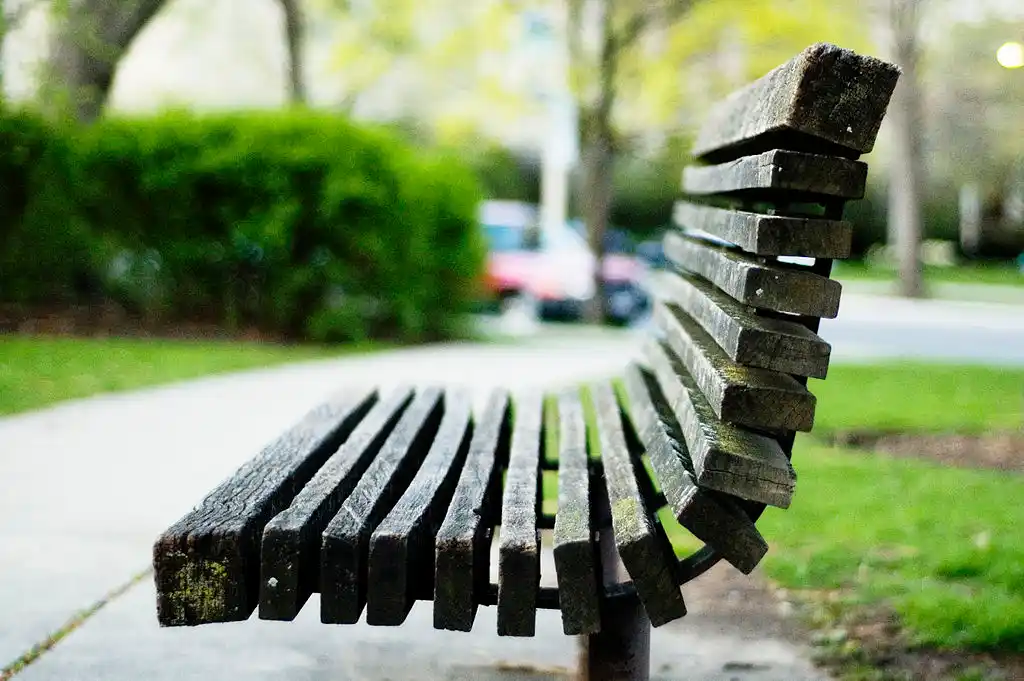 The Arré bench delivers stories that mattress. It hasn't achieved much sofar. But it's getting bedder.