If there's one thing the internet is truly designed for, it's to create an explosion of misinformation when the world least needs it. So you can be sure, as reports poured in of Coronavirus cases being reported in Delhi and Telangana, "miracle cures" started appearing in none other than the home of WhatsApp uncles.
Over the last six weeks, Covid-19, aka the Coronavirus, has gone from a "health scare that'll keep us on our toes" to "genuinely terrifying pandemic that threatens to bring us to our knees." What started out as a few cases in China's Wuhan district, has now spread to 60 countries, wreaking havoc on the stock markets, while simultaneously boosting the fortunes of anyone who happened to be sitting on an excess inventory of hand sanitiser.
Up until last week, the consensus among virologists was that while Covid-19 was certainly serious and warranted action, the bulk of the issue had been restricted to Wuhan. Coronavirus had reached other parts of the world, but not in the orders of magnitude that called for serious worry.
That changed over the weekend. Cases in Italy have ballooned past a thousand, France has confirmed 130 cases and cancelled public events, and the US has reported its first deaths due to Covid-19. Over four days, Iran has emerged as the new epicentre of Coronavirus in the Middle East – while the official death toll is at 54, BBC has reported 210 fatalities. The vice-president and seven other officials have contracted the disease, and the panic levels have started to spike. At home, India confirmed two new cases on Monday – one in Telangana and another in New Delhi.
In such times of crisis, one can always take solace in the idea that the internet, with its bottomless supply of grumpy cat videos and "distracted-boyfriend" memes, will put its proverbial best foot forward and deliver us the kind of responsible, thoroughly vetted information that keeps panic levels low…
Ah, who are we kidding? Let's, instead, embrace the reality of the situation — if there's one thing the internet was truly designed for, it is to create an explosion of misinformation when the world least needs it.
Back home of course who reads the newspapers when you have a daily WhatsApp forward?
As if the World Health Organisation does not have enough to deal with, it now needs to juggle its duties as the key warrior in the fight against Covid-19, while simultaneously shooting down bogus myths that the internet keeps coughing up. And where else in the world would such colourful medical perspectives find more takers than in India? A country where everyone's aunt has their own cure for the common cold, where every father identifies the root cause of any ailment as "gas", and every WhatsApp message contains ancient wisdom. Over the last few weeks, it's no wonder that we're emerging as the epicentre for fake Covid-19 cures.
Just ten days ago, a Facebook page named "Har Har PM" posted a link with a claim that a coronavirus cure had been discovered in India, which had to be debunked by an India Today "war-room". But that hasn't stopped chief ministers, such as Yogi Adityanath today, from claiming those who practice yoga can make Coronavirus go away, and leaders from fringe outfits from claiming cow dung and urine make a decent antidote. And then there is the one about how, if you keep drinking water every 15 minutes, not only will the coronavirus (lodged in your throat) dissolve in your stomach acid, you'll also get to do a bathroom run on the hour.
Besides these outlandish claims, there are hundreds of other household products that are being hailed as coronavirus repellents as well.
Let's start with the most obvious culprit – turmeric. It is a genuine mystery why anyone in India even bothers keeping any other medicine in the house, when turmeric is clearly the cure for everything. It doesn't matter whether you have a cut, a bruise, or depression. After assuring you that depression isn't an actual ailment, the "elders" in your house will have no doubt forced you to drink milk mixed with haldi as a cure-all. In case things got too rowdy, and turmeric needed backup – ginger was always ready to go, like the extra Spice Girl no one really needed, but is happy to have around.
As expected, the moment Covid-19 started actually going viral, so did WhatsApp messages about turmeric and ginger being miracle cures. Let's maybe refrain from suggesting to the world that flinging packets of MDH Masala into Wuhan would solve the problem, mm kay?
A country where everyone's aunt has their own cure for the common cold, where every father identifies the root cause of any ailment as "gas", and every WhatsApp message contains ancient wisdom.
Next on the line up: Bleach. Yes.
Years of Harpic ads that inexplicably chose dinnertime to announce the benefits of cleaning your toilet, have apparently conditioned us to believe that bleach is the chemist's equivalent to the botanist's turmeric. Several people have apparently been convinced into consuming something that's been marketed as a "miracle mineral solution" against coronavirus, but in truth is a solution not very different from household bleach, and also likely to cause vomiting and diarrhoea. In other words, you need to use it again to clean the toilet once you've consumed it, which makes it seem less like a cure and more like a genius move by a marketing agency.
Third up: Meat. Vegans around the world rejoiced when someone suggested that the coronavirus appears to have originated in "bats", because it was, to them, simply more proof that meat was the problem. (This reportedly also prompted the Indian railways to declare that they stopped serving bat meat years ago, thereby washing their hands off any blame or shame). Later PETA released a statement with the rare ridiculous-but-also-clever observation that "coronavirus" was actually an anagram for "carnivorous", and hence eating meat had to be linked with contracting Covid-19. However, since PETA is itself an anagram for Pâté, we're not sure why they would go with that line of argument.
Back home of course who reads the newspapers when you have a daily WhatsApp forward? Not surprisingly, poultry sales have dropped over the past few months. But the truth is that just like you can't catch swine flu by eating chicken, meat is not a cause of coronavirus. So while no one is suggesting that we couldn't all do with consuming a little less meat, maybe don't deny yourself the odd kebab out of the fear of Covid-19.
The bottom line is this: The world's best virologists are still trying to figure Covid-19 out. Currently all we know is that there is no vaccine, antibiotics don't work, and no amount of garlic, kimchi, cow poop, sesame oil, or even algae is going to prevent you from getting it. Face masks aren't really useful either, so maybe stop buying so many that there's none left for the people in Delhi who need them for what they're actually meant for — crippling air pollution.
Not surprisingly, the best possible things we can do are follow habits we should already have been following — wash your hands regularly (not with bleach), cough into your elbows, and avoid blowing raspberries at other people. It's great advice, which when coupled with the inevitable dose of haldi we're all forced to take, may end up preventing the spread of Covid-19 more than any of those bogus measures.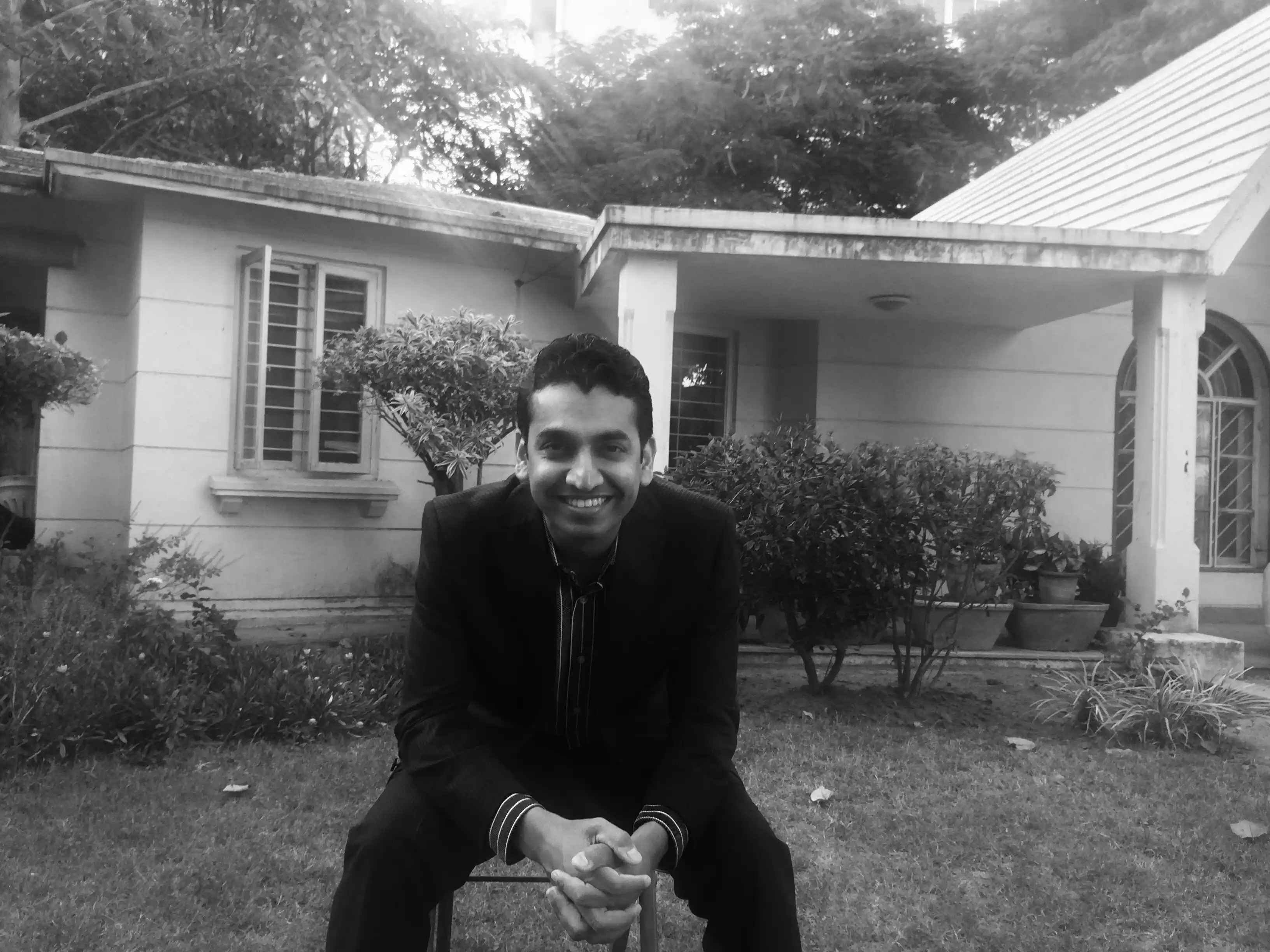 Adhirath Sethi is a novelist based in Bangalore. When he is not writing satire, he dabbles in darkness. His latest book, Where the Hills Hide their Secrets, is a product of such dabbles..