Shocking videos have been circulating on social media of a quarantine centre in Agra where healthcare workers in PPE are seen throwing essential supplies like water, biscuits, and milk at locals scrambling behind a locked gate.
Earlier this month, the Centre lauded the actions taken to prevent the spread of the new coronavirus and break the chain of transmission by local authorities in Uttar Pradesh's Agra. The "Agra Model of Containment" was highlighted during one of the government's daily press briefings in the first half of April, with the city's ample deployment of personnel teams, use of technology, and partnering with private healthcare institutions being held up as an example to the rest of the country. However, two weeks later, the praise for the "Agra Model" has aged poorly, as shocking videos emerged of a quarantine centre in the city where healthcare workers in Personal Protective Equipment (PPE) are seen throwing essential supplies like water, biscuits, and milk toward locals housed behind a locked gate.
A viral video allegedly from one of the quarantine centres in Agra, shows how the quarantined people are treated. Worse than animals! DM Agra has said he will take action on those responsible for this. #AgraModel #coronaupdatesindia pic.twitter.com/5TMNfjvCX1

— Qazi Faraz Ahmad (@qazifarazahmad) April 26, 2020
This is a #Covid_19india quarantine centre in Agra , UP . These visuals depict a scramble for essential supplies from behind the locked gates . Social distancing , and even basic human dignity seem to be out of the picture here …. agra has the maximum Covid + cases in UP … pic.twitter.com/O1FxdQn6tS

— Alok Pandey (@alok_pandey) April 26, 2020
There are two videos doing the rounds, allegedly shot at the Hindustan College of the Sharda Group of Institutions, as claimed by the woman recording one of the videos. After the videos went viral, the Agra District Magistrate Prabhu Narain Singh confirmed the incident, as reported in The Indian Express. The same report also carried a statement by Uttar Pradesh's Additional Chief Secretary (Home) Awanish Kumar Awasthi, wherein he said, "There was a gap of about four hours, and (in this time) they did all this. However, it was an isolated incident, and we have made sure that no such incident is repeated. Everything has been taken care of. Everything is fine now."
"Agra may become next Wuhan, please save my city."

Naveen Jain, the Mayor of Agra writes a letter to the CM, Yogi Adityanath, warning the UP govt to make adequate arrangements to control the situation. pic.twitter.com/gNjARAUCCc

— Mojo Story (@themojo_in) April 26, 2020
However, the incident is an eye-opener, as Agra was considered an example to follow for other parts of the country. Signs that all is not well in the city were spotted just a few days after the Centre first hailed the "Agra Model". On Apri 21, Agra Mayor Naveen Jain of the Bharatiya Janata Party, wrote a letter to UP Chief Minister Yogi Adityanath requesting his help to "save" the city from "becoming a Wuhan". In a Times of India report, Jain is quoted as saying, "Nursing homes are not ready to admit expectant mothers. Family members of Covid-19 patients are forced to wait for many days to get tested. People of Agra are in a state of panic." Jain's letter to CM Adityanath even drew the support of Priyanka Gandhi-Vadra, of the BJP's rival party, Congress.
Priyanka Gandhi voices concern over #coronavirus situation in Agra https://t.co/gdT1ztZgJk pic.twitter.com/iuY0VTgxnf

— NDTV (@ndtv) April 26, 2020
Now that Agra's authorities have taken note of the troubling incident, let us hope history doesn't repeat itself.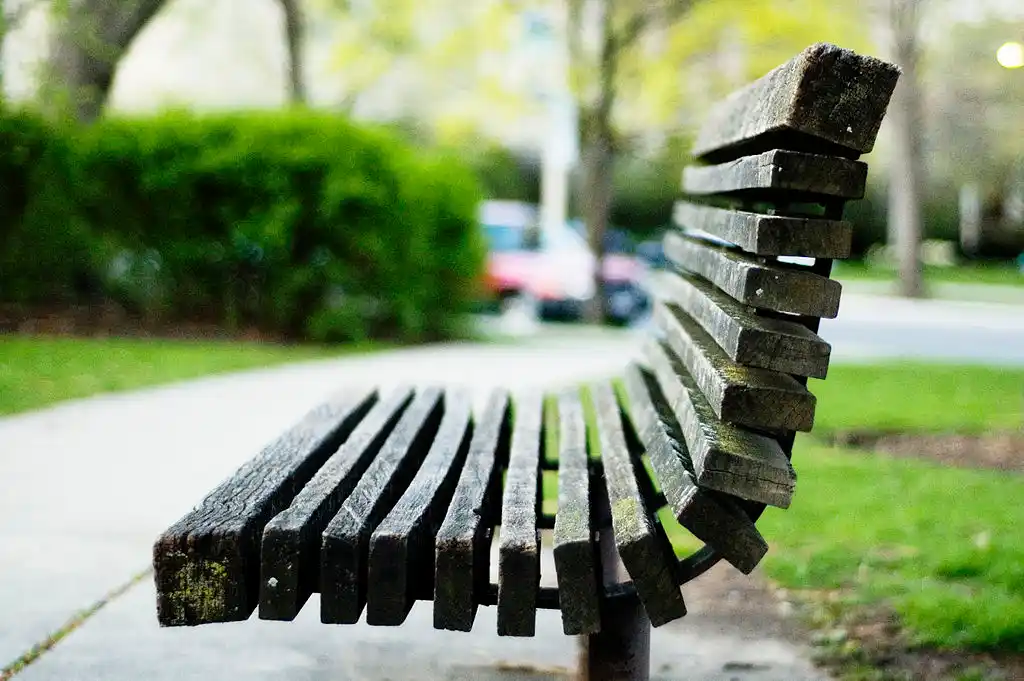 The Arré bench delivers stories that mattress. It hasn't achieved much sofar. But it's getting bedder.