After having tested positive for coronavirus, Kifayat Hussain has turned his isolation ward in Leh district into a classroom.
The pandemic has now forced people to quickly adapt to the "new normal" and while most of us struggle to cope, some have taken this crisis in their stride. An unusual coronavirus hero is a Covid-19 patient from Ladakh.
Being tested positive for coronavirus has not deterred this Mathematics teacher from going about his business. Kifayat Hussain is treating life as a learning curve, as he continues to teach his students while being quarantined, turning his isolation ward at Mahakaruna Charitable Hospital in Leh district into a classroom. Like schools around the world which have started online classes, Hussain too relies on communication tools like Zoom App and YouTube to engage with his students, to make sure they don't suffer academically because of his poor health.
"Teaching is not just my job, but my passion," the teacher to Class 9 and 10 students told Hindustan Times. "I was concerned that students will be left behind in their studies and it will be a burden for them if I cover the syllabus in a hurry in future. I had enough strength to teach so I thought I should give it a try."
Despite testing positive for #COVID19, a #teacher in #quarantine in #Ladakh is making sure his students don't miss out on learning mathematical formulas.

Kifayat Hussain is taking online classes using #Zoom and making #YouTube videos for students.https://t.co/jVssCJTfuO

— Outlook Magazine (@Outlookindia) May 12, 2020
Due to issues of poor internet connectivity at the hospital, the teacher also pre-records around two video lessons on his YouTube channel while conducting daily classes via Zoom between 2 pm to 3 pm. Hussain credits the school principal and the Ladakh administration for their cooperation for granting him permission to conduct online classes from the hospital and for readily providing him with important resources like digital boards and pens to aid his teachings. He has also expressed his gratitude towards the warm and approachable medical staff who continue to look after him.
Although Hussain's village was declared a containment zone weeks ago after a few people were found positive for coronavirus, the teacher had already adapted to online classes by then. Moving into the isolation ward on May 4 after he himself tested positive for the virus hasn't been much different from his routine in the past weeks, except for the change in location and daily check-ups. While Hussain showed no symptoms, his concerns of not wanting to risk the lives of his students amid the pandemic made him visit a local hospital on April 30.
Hussain's determination and willingness to put the life and future of his students before his own has been an inspiration during these grim times.
In #Ladakh teachers like him are the real hope for our bright future . Leading by example, this teacher should be praised all across. I pray for his speedy recovery. @abvpjkhttps://t.co/5TlyZrajTB

— Shreehari Borikar (@Shreeharib1) May 13, 2020
At a time when much uncertainty surrounds us, people like Kifayat Hussain, whose spirit lifts up our very hopes, are an example to lead by.
A mathematics teacher from #Leh district in #Ladakh UT, who has tested positive for #coronavirus, has become an inspiration for society as well as other patients.
He said talking to students keeps his spirits up. pic.twitter.com/YqiiOCBnSM

— Kashmir Pivot (@KashmirPivot) May 13, 2020
Can we declare him the "Teacher of the Year" already?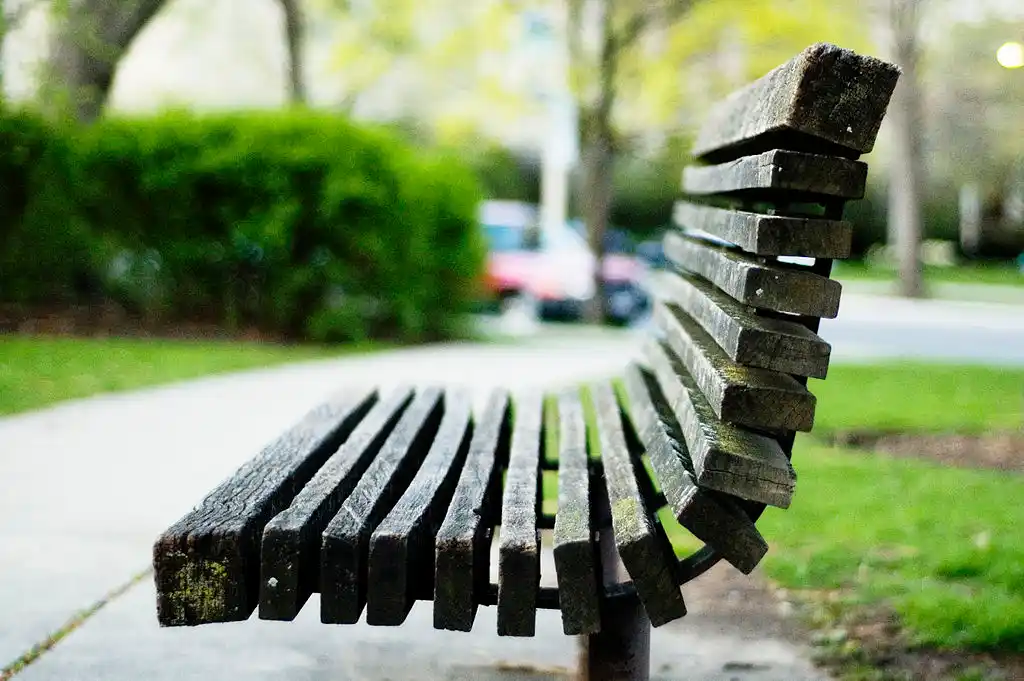 The Arré bench delivers stories that mattress. It hasn't achieved much sofar. But it's getting bedder.