After actor Vijay met Tamil Nadu Chief Minister Edapadi K Palanisamy ahead of the release of his film Master, the state allowed 100 per cent seating capacity in theatres. Doctors are far from pleased but who cares?
The coronavirus situation in India is gradually improving. The caseload has come down, recoveries are strong, and we now have emergency approvals issued for a couple of vaccines. However, at the cost of sounding like a broken record, scientists and experts have been continuously stating that this is not the time to slip up. We must wear masks and maintain social-distancing protocols and be mindful of the new variants of the virus which have forced some parts of the world to go into lockdown once again.
And now buoyant with confidence of low numbers, it is precisely the trap we are falling into. Crowds are gathering at public places, masks seem to suddenly be optional in Goa and political rallies with humongous crowds continue as if COVID-19 doesn't exist. In Chennai, 20 members of staff at a luxury hotel tested positive after a New Year's Eve party. Few days prior to it, 85 people had tested positive at the ITC Grand Chola in Guindy. The writing is on the wall, it's not time to celebrate yet.
If things weren't already worrying, the Tamil Nadu government allowed theatres in the state to open with 100 per cent capacity on Monday. This decision comes on the back of actor Vijay's meeting with the Chief Minister  Edapadi K Palanisamy on Sunday, demanding relaxations with the existing restrictions. Vijay's latest film Master and Silambarasan TR's Eeswaran are both expected to release during the Pongal holidays.
So, Tamil Nadu has gone ahead and become the first state to allow 100 per cent seating in cinemas. "The seating capacity of cinemas/theatres/multiplexes shall be permitted to increase from existing 0% to 100% by following the Standard Operating Procedure issued already. Further, in order to create awareness among the spectators, the precautionary measures for COVID-19 shall also be screened during the showtime," the government order said. However, not everyone is impressed.
Theatres are closed air-conditioned spaces where the virus could spread rapidly. And that was why they were one of the first spaces to be shut down to the public when the pandemic started. So what's changed now? The economic argument holds but a 50 per cent capacity meant to facilitate social distancing through alternate seating was ideal. Packed cinema halls might guarantee superhits but at what cost?
In a heartfelt viral post, a junior resident doctor, addressed the actors and the government stating, "I am tired. We are all tired. Thousands of doctors like me are tired. Health care workers are tired. Police officials are tired. Sanitary workers are tired."
"The pandemic isn't over and we have people dying till today to the disease. A hundred percent theatre occupancy is a suicide attempt. Rather homicide, for none of the policy makers or the so called heroes are going to put themselves under the pump, to watch the movie amidst the crowd. This is a blatant barter system, trading lives for money. Can we please slowly try and concentrate on our lives and make sure we tide through this pandemic peacefully and not reignite the slowly burning out flame, that is still not completely put out?" he added.
Doctors have been our heroes in the fight against this deadly pandemic. People got on their balconies to clap for them, politicians kept praising them in interviews and speeches. But all this is nothing but tokenism. The battle is far from over, and to handicap ourselves with careless decisions would be a tragedy.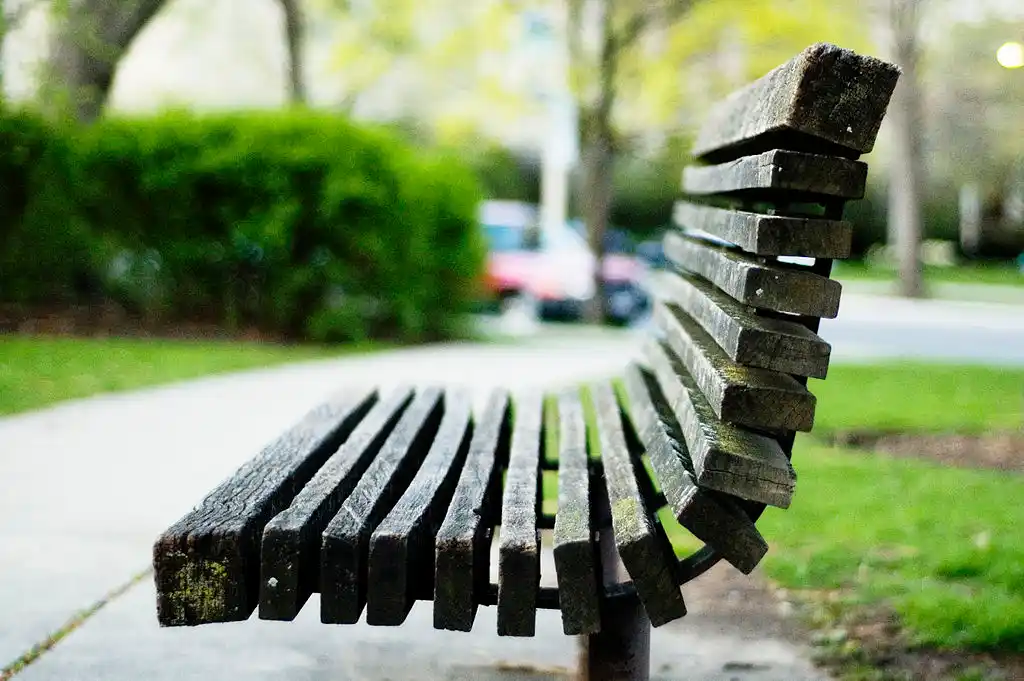 The Arré bench delivers stories that mattress. It hasn't achieved much sofar. But it's getting bedder.