Branded as "super spreaders" of Covid-19, Tablighi Jamaat members, who have recovered from the new coronavirus, are lining up outside hospitals to donate blood plasma to treat patients who are critical.
"Corona jihad". That's the slur that a large part of India associated with members of the Tablighi Jamaat, who were solely accused of spreading the novel coronavirus in the country. But now these Muslim men, after recovering from the infection, are among the first in the country to donate blood plasma to treat patients who are critical.
The convalescent plasma therapy aims at using antibodies from the blood of a recovered Covid-19 patient to treat those who are infected. In China, researchers have been using blood plasma from recovered patients to treat those who are severely ill. According to a new study, published in the Proceedings of the National Academy of Science, convalescent plasma therapy improved the outcomes of 10 patients with severe cases of Covid-19.
Around 60 men who beat the coronavirus and completed their mandatory quarantine in Sultanpuri and Narela in New Delhi reportedly donated blood plasma over the weekend. And around 300 who have recovered have volunteered to save lives, responding to the appeal of their leader Maulana Saad Kandhalvi to donate blood plasma to infected patients.
Around 50 members of Tablighi Jamaat in Sultanpuri camp, and 20 from Narela, recovered from Covid 19, filled up forms today to donate blood plasma. The process started in the evening after iftar. First their health parameters were examined. pic.twitter.com/caL5Dil6Zc

— Vasudha Venugopal (@vasudha_ET) April 27, 2020
The Delhi Health Department said that of 1,068 coronavirus positive Tablighis in Delhi hospitals, around 300 (who have recovered after testing double negative) have decided to donate plasma to severely ill patients in the capital.

Reports @Runjhunsharmashttps://t.co/O05JVWbiM0

— shabana (@shabana135) April 27, 2020
Many of the Tablighi donors are from Chennai, Mumbai, Madhya Pradesh and had come to the capital to attend the congregation. Stranded in the capital after the lockdown was announced, they are now being quarantined in camps set up in the city. Some hope the donations will change the mind of those who have developed a bias against them. "Allah saved my life. Now, I want to save others. It does not matter that we do not know the person who will benefit. At the end of the day, it is about humanity. I hope it will help improve the image of the Tablighi Jamaat in the mind of the common man," Farooq Basha, a 42-year-old from Chennai, who went to donate plasma after fasting, told The Hindu.
Ramzan Day 2 🌙, tablighi members are donating blood plasma for people infected with covid as hospitals are struggling for donors. Prayers for a United India. pic.twitter.com/rmYGruaC9v

— Self Isolated Naved🧴 (@IACNaved) April 26, 2020
Recovered Tablighi members from across India are now stepping up. In Mumbai, 45-year-old Abdul Rehman donated blood plasma at the Nair Hospital, according to an India Today report. He tested positive for the coronavirus on March 21 and was discharged 10 days later after being treated at Kasturba Hospital. "We want to send a message from the Muslim community and Jamaat that we believe in humanity," Rehman told India Today.
It's ironic then that those who were blamed for spreading the virus have now turned saviours.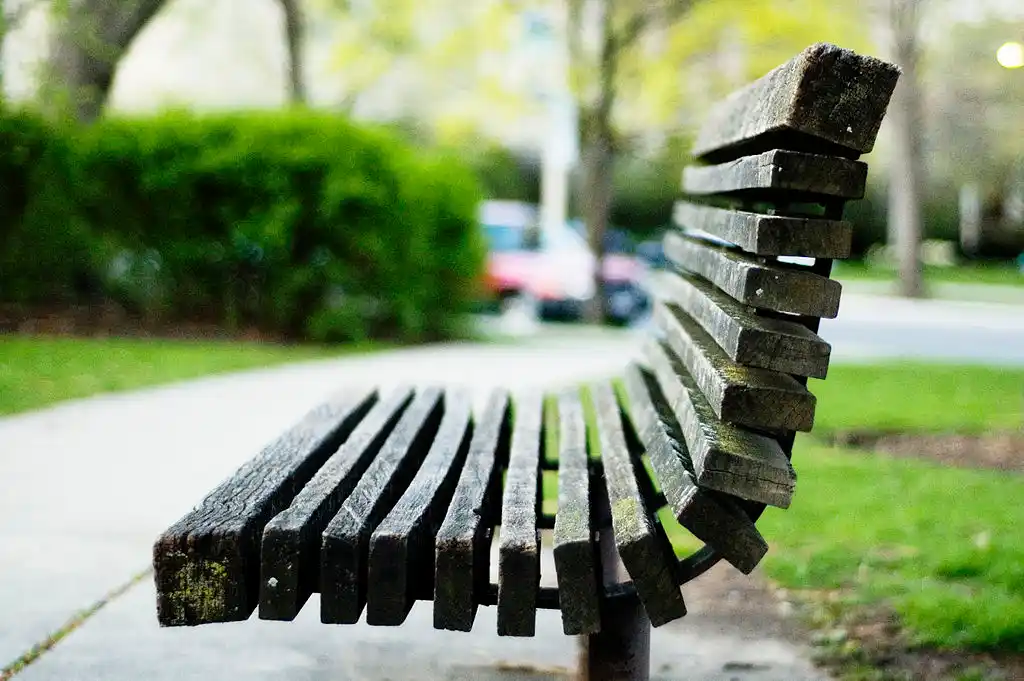 The Arré bench delivers stories that mattress. It hasn't achieved much sofar. But it's getting bedder.