On a train to Bareilly from Ludhiana, migrants went without food or water for 11 hours. On another train that left for Bihar from Maharashtra, travellers had to drink water from taps in the toilet.
It took more than a month for the Centre to pay heed to the pleas of millions of migrant workers stranded across the country and arrange for trains to ferry them back home. You'd think the worst is over for India's poorest of the poor. But many of these jobless workers were charged a fare for their train journeys and even those were far from smooth.
On Wednesday, around 1,00 migrants travelled 600-kilometres from Punjab's Ludhiana to Bareilly. These workers were not charged for tickets, but they had to endure the 11-hour journey on the Shramik Express without food or water, reported The Print. Instead a message from the Ludhiana District Magistrate was sent out to the workers a day before the journey, asking them to arrange for their own provisions.
"There were no shops open, how can we arrange it [food] all for our family," 28-year-old Nooni Ram, who runs a small eatery in Ludhiana and was on his way to Aonla town in Bareilly district told The Print.
11 hrs in train 'without food and water': Migrant workers on reaching Bareilly from Ludhiana

ThePrint's Bismee Taskin @MainaBismee and Jyoti Yadav @jyotiyadaav keep track on the ground, with this report https://t.co/mMveqYe8YM

— Shekhar Gupta (@ShekharGupta) May 7, 2020
The joy of returning to their families was overshadowed by other worries for 1200 workers who boarded a train to Bihar from Kalyan's Maharashtra. Some had to pay for their bus fare to the railway station and then were charged Rs 700 for the train ticket. They were given food only once on the journey and that too was not sufficient to feed all. They drank water from the toilets, India Today reported.
#CoronavirusCrisis | Migrant workers told India Today, "Even after paying Rs 700 to travel from Kalyan to Danapur in #Bihar, we had to drink water from the toilet taps in the train. We were not given food or water."
(By @TanushreePande)https://t.co/xwjdgJo7Ga

— IndiaToday (@IndiaToday) May 7, 2020
And in yet another train carrying migrant workers to Bihar, a fight broke over food packets. "That whole compartment has received food. We have not received any food, people are hungry here," one worker said.
Desperation and hunger made the travellers forget all about social distancing and safety.
मुंबई के कल्याण से चलकर दानापुर जा रही ट्रेन जब सतना पहुंची तो भूखे मज़दूर आपस में भिड़ गये, #COVID19outbreak का डर ऐसा कि पुलिस बाहर से ही डंडा बजाती रही! @ndtvindia #coronavirusinindia #lockdownextension #lockdownhustle #migrants #migranti @yadavtejashwi @digvijaya_28 pic.twitter.com/HZBCL5Ywid

— Anurag Dwary (@Anurag_Dwary) May 6, 2020
On trains that served food, the situation was equally worrisome. The labourers who were travelling to Danapur in Bihar from Kerala's Ernakulam on May 4 were allegedly served stale food.
The train was passing Asansol Railway Station, West Bengal when the migrant workers were served with cooked meals and water. However, in a video posted online, the workers can be seen throwing the food off the train.
#VIDEO: Shocking visuals from #Asansol. This is a train with migrant workers that left from Kerala and was headed for Danapur, #Bihar. Was passing by Asansol where they were allegedly given stale food. This is the migrants throwing the food on the platform. @TheQuint #IndiaNews pic.twitter.com/xxYsQBMu36

— Ishadrita Lahiri (@ishadrita) May 6, 2020
"Continue discharging your duty like this while we die for food," a worker can be heard yelling in the video at the policemen stationed at the platform. There were also a few complaints of a foul smell coming from the distributed food, The Quint reported.
According to the Eastern Railways Public Relations Officer Ekalabya Chakraborty, the food was arranged by IRCTC. "In some coaches, it was reported that the food was not up to the mark," he said, confirming that there were indeed problems with the food. Quoting "paucity of time" for the team's "mishap", Officer Chakraborty stated that the situation was salvaged by arranging for freshly cooked food at the next station.
The Eastern Railway has accepted that there were complaints of bad/stale food from the train and said that there was a "mishap". They, however, arranged for freshly cooked food for these labourers at the next stop. Full story here: @TheQuinthttps://t.co/uvhQmYemJq

— Ishadrita Lahiri (@ishadrita) May 7, 2020
The nightmare continues for India's marginalised population. One can only pray it ends soon.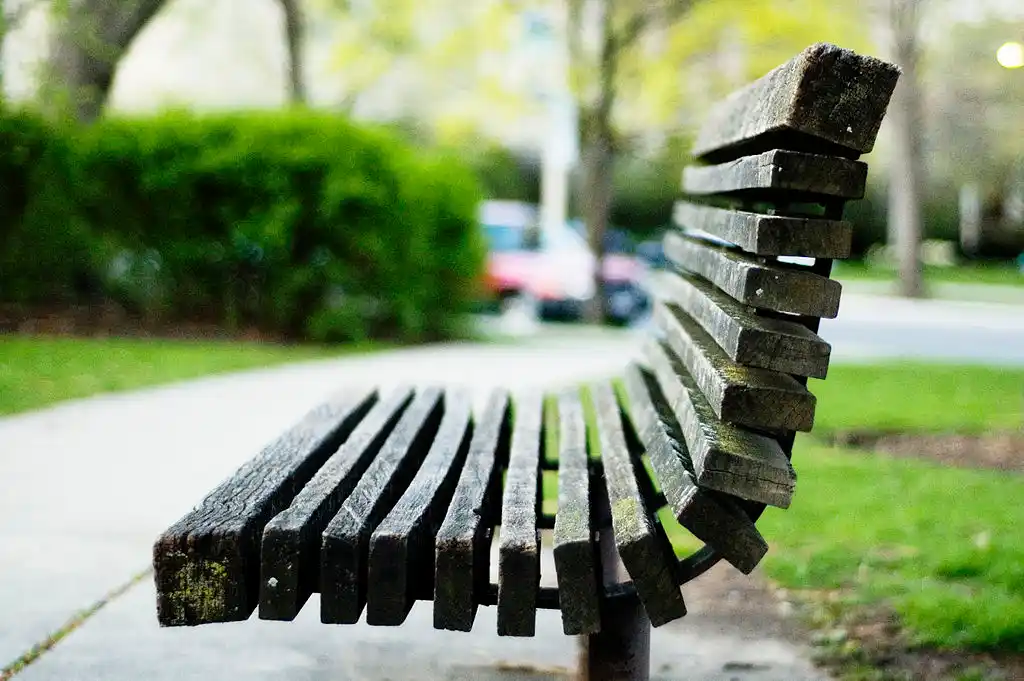 The Arré bench delivers stories that mattress. It hasn't achieved much sofar. But it's getting bedder.