Over the last few days, South Korea has reportedly managed to "flatten the curve", a result of the country's policy of widespread Covid-19 testing and treating. For those of us in an extended lockdown, South Korea has given us a timely reminder to hang in there.
As parts of India stare at a likely extension in the national lockdown, sparking more paranoia over when — and if — we'll fully recover from the coronavirus pandemic, South Korea has given us a timely reminder to hang in there.
Over the last few days, the country has reportedly managed to successfully "flatten the curve", a result of what some are calling the country's policy of widespread testing and treating without following a lockdown. The country has tested over 20,000 people a day, and has a mortality rate of less than a third when compared to superpowers like the USA.
Today, the South Korean government announced that about 70 per cent of the Covid-19 patients in its hospitals have recovered completely and been sent back home. Of the remainder, just under 3,000 patients are still in hospital, while the fatality rate has been contained at around 2 per cent, and led to 241 deaths.
South Korea: 70% of coronavirus patients fully recovered from r/Coronavirus
These figures are heartwarming, given that they clearly indicate that the country is on the path to recovery. Hopefully, it will soon join the likes of Wuhan city, which lifted its lockdown earlier this week, 77 days after becoming the epicentre of the global pandemic.
South Korea has also earned a lot of praise from the global community — along with other countries — for the manner in which it successfully reduced the number of daily cases (as seen in this graph).
The list of successful countries vs #COVID19 is extending to now include New Zealand, Australia, Austria and Norway w/r to confirmed cases.
Adds to South Korea, Singapore, Taiwan, Hong Kong and Iceland, Israel and others. pic.twitter.com/4bhAYrUVid

— Eric Topol (@EricTopol) April 11, 2020
But since good news is hardly ever not accompanied by at least a bit of bad news, South Korea also reported earlier today that at least 91 people have tested positive for the virus for a second time.
The question about whether someone can be infected with Covid-19 twice has been on the minds of health experts across the world, who will no doubt be watching the developments in South Korea with a keen eye.
91 new cases of "reactivated" virus now in South Korea. The prospect of people being re-infected with the virus is of international concern ➡️ maybe dashing hopes that infected populations will develop sufficient immunity to prevent a resurgence. #COVID19 https://t.co/EIzW7aQc8V

— Eric Feigl-Ding (@DrEricDing) April 11, 2020
An official from the country was reported as saying that health investigators were still trying to figure out whether the virus had been "reactivated" in these patients rather than them being re-infected.
Meanwhile, life went on as usual, with the New York Times reporting that South Korea managed to hold "seamless" parliamentary elections in the middle of the pandemic. To pull the elections off, the country mobilised armies of public servants, and sanitised about 14,000 polling booths, as 44 million people stepped out to vote.
So even as the situation may seem bleak back home, stories of South Korea rushing back to normalcy, and Wuhan district already celebrating freedom should help inspire some confidence in us. As they say, this too shall pass.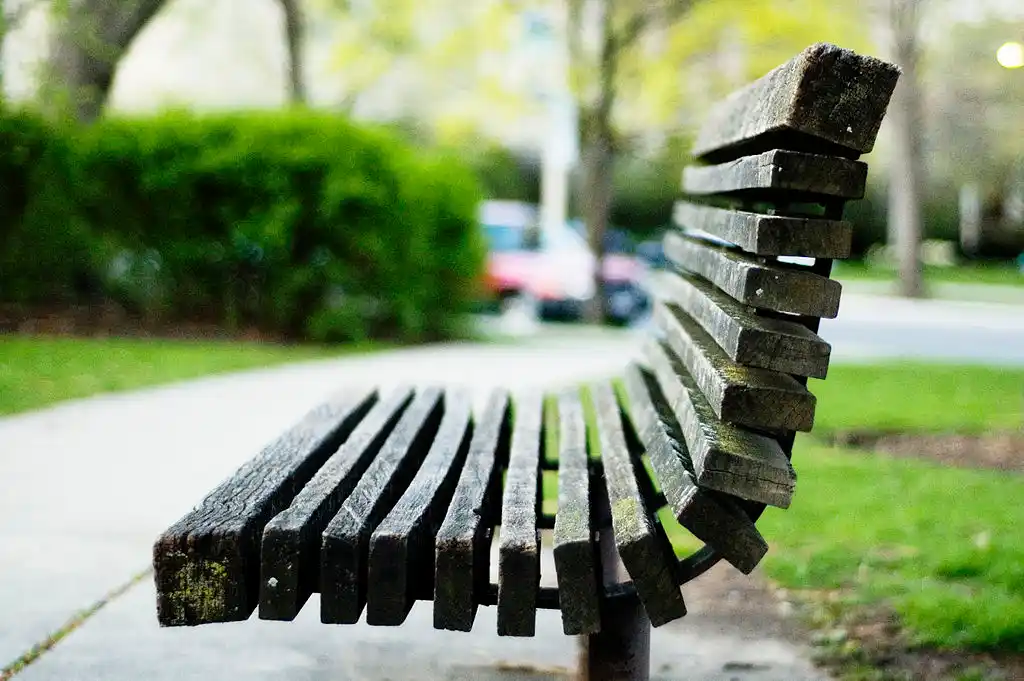 The Arré bench delivers stories that mattress. It hasn't achieved much sofar. But it's getting bedder.