Maharashtra Energy Minister Nitin Raut has warned that if we all turn off the lights at 9 pm tomorrow as requested by the PM, it can lead to a grid failure. Should we be worried?
On April 3, Prime Minister Narendra Modi appealed to the nation to switch off their lights for nine minutes at 9 pm on Sunday, April 5. Meant to convey solidarity with fellow citizens, this planned diya event has also become the topic of controversy as fears arose over the possible consequences that a nationwide blackout could have on India's power grid.
There were fears among citizens that PM Modi's call might cause the country's electrical grid to trip because of the sudden reduction in demand at 9 pm, followed by a corresponding spike in demand at 9:09 pm, as the nation follows the PM's directive. This nine-minute window is going to require some slick management from state and central power boards to ensure that the fluctuations in this short-time period do not damage the grid.
Is there an expert opinion of whether or not switching off lights will cause a disruption to the grid? Given that fridges and other appliances will still be on.

— Faye DSouza (@fayedsouza) April 4, 2020
The fears over the possible consequences of this demonstrative blackout possibly stem from memories of Janata Curfew, where the PM's call to clap or bang utensils from balconies was misinterpreted by some over-enthusiastic followers, who took out mass processions on the streets, making a joke of social distancing. Additionally, Maharashtra's Energy Minister Nitin Raut raised a concern over the impact of such an event. "We should rethink before switching off all the lights at the same time at our homes. This can lead to a grid failure and affect emergency services," Raut said.
If all lights are switched off at once it might lead to failure of grid. All our emergency services will fail&it might take a week's time to restore power.I would appeal to the public to light candles&lamps without switching off lights:Nitin Raut,Maharashtra Energy Minister (3.4) pic.twitter.com/2j2gtOoJKi

— ANI (@ANI) April 4, 2020
The PM's announcement was made on April 3 for an event scheduled for 5 April, giving power boards 48 hours to prepare for the scenario. Circulars issued by the power boards of various states, including Uttar Pradesh and Tamil Nadu, which outlined the need for contingency measures and extra manpower during the event appeared on social media, further stoking fears of an actual blackout following the demonstrative one.
Now more work to Powermen.
Due to PM Modi's call for switching off of lights for 9 mins on April 5, load is expected to have a steep fall at 9 PM & a steep rise around 9.09 PM…
To keep Power Grid safe, load shedding in staggered manner from 8-9 PM is advised…men on standby. pic.twitter.com/x2bMugY85P

— Arvind Gunasekar (@arvindgunasekar) April 3, 2020
However, reports have stated that the authorities are equipped to deal with the fluctuations on the night of April 5. A report in Economic Times quoted an official of PowerGrid Corporation, which operates the national grid, as saying, "Actually, considering the need of pan India lockdown due to COVID-19 pandemic, Peak Demand in the country is already lower by about 20 per cent. So, the national and regional load dispatch centres are already grappling with low demand. A further drop on April 5, should not be a problem that can't be handled with ease."
As the situation continues to develop, the Ministry of Power put out an official statement saying that the public's misapprehensions about vagaries in the power supply are misplaced.
PM has appealed to voluntarily switch off lights between 9:00 p.m to 9:09 pm on April 5. Some apprehensions have been expressed that this may cause instability in grid&voltage fluctuation which may harm electrical appliances.These apprehensions are misplaced:Ministry of Power pic.twitter.com/T0oz8irM6M

— ANI (@ANI) April 4, 2020
So, is there a light at the end of this tunnel? India will find out at 9:09 pm on April 5.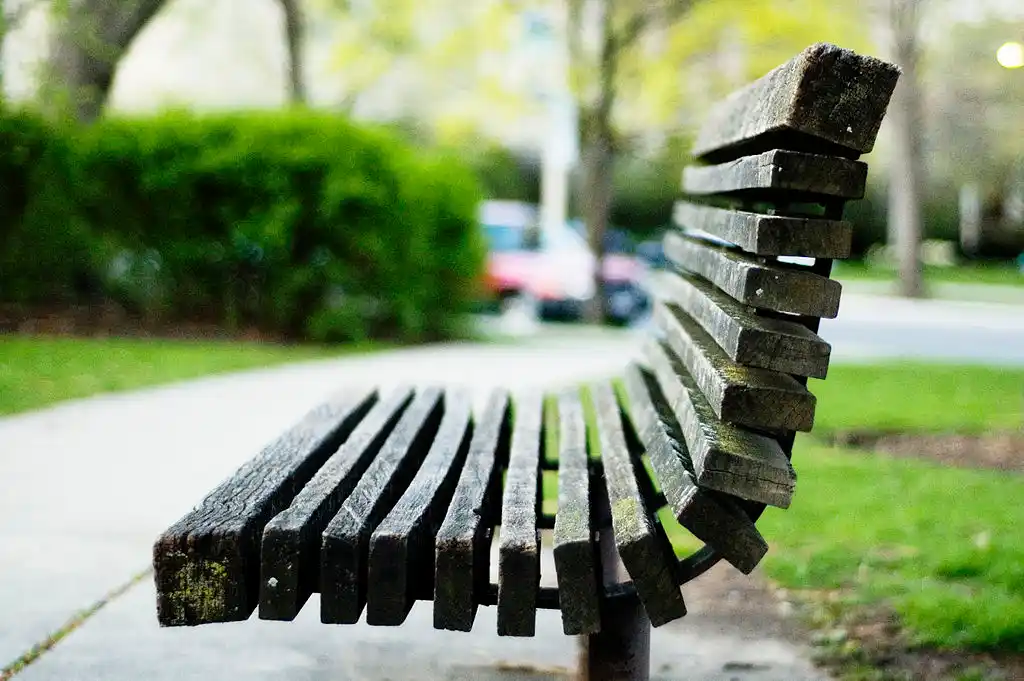 The Arré bench delivers stories that mattress. It hasn't achieved much sofar. But it's getting bedder.