Thousands of workers gathered in Uttar Pradesh's Ghaziabad to register for Shramik special trains to ferry them home.
As some parts of the country begin to relax lockdown restrictions, it has become possible for some of the stranded migrant labourers in big cities to start thinking of making their way home. But as transport for these workers is being arranged, many problems continue to emerge in the management of the widespread movement of such a large number of people.
More visuals from Ghaziabad where migrants have turned up in large numbers to get themselves registered for special trains. This is the time medical screening and quarantine facilities in East UP and Bihar should be stepped up to the maximum. pic.twitter.com/oGZAs4yIfx

— Piyush Rai (@Benarasiyaa) May 18, 2020
Images and videos emerged from Ghaziabad in Uttar Pradesh, where many migrant workers had congregated to register for special trains. The sheer number of workers looking to book a berth on these trains led to a massive gathering where social distancing was completely abandoned in the desperation to get to the front of the teeming crowd.
Serpentine queues were seen at Ramlila Maidan even at 6 pm.
Migrants rush to be included in the head count for tomorrow's trains as most could not be included today. Long queues at 6 pm in Ramlila Maidan in #Ghaziabad#Lockdown4 #MigrantWorkers pic.twitter.com/so8vE8EPKU

— Amil Bhatnagar (@AmilwithanL) May 18, 2020
Across the country, similar scenes are unfolding. In Thane, on the outskirts of Mumbai, migrant workers have been gathering in wait for buses that will transport them back to their hometowns. However, social distancing guidelines mean that the buses will not be able to play at full capacity, only carrying 22 passengers at a time, leading to a long wait. NDTV reported that the queue at the bus stop was stretching over a kilometre in length, and had people lining up from the night before.
Mumbai: Thane: A Bus Queue Over 1.5 km Long Started Forming Last Night: https://t.co/ghD2eTCJOa With only 22 people allowed in each bus, the migrants' wait stretches interminably.

— Function_1st (@function_1st) May 18, 2020
But crowding is only one manifestation of this frustration. In Ahmedabad, nearly 100 migrant workers had to be shelled with tear gas by the police and dispersed after their demonstration demanding the right to go home turned violent, and they resorted to pelting stones at passing vehicles and police.
Nearly 100 migrant workers gathered on a busy road connecting IIM Ahmedabad with Vastrapur area on Monday and hurled stones at police and vehicles passing by while demanding that they be sent back to their native places immediately, officials said.https://t.co/0BKvXdRhIj

— The Wire (@thewire_in) May 18, 2020
It appears there is no quick and easy solution to the troubles of the migrant workers stranded across the country. And the road home is long and riddled with apathy.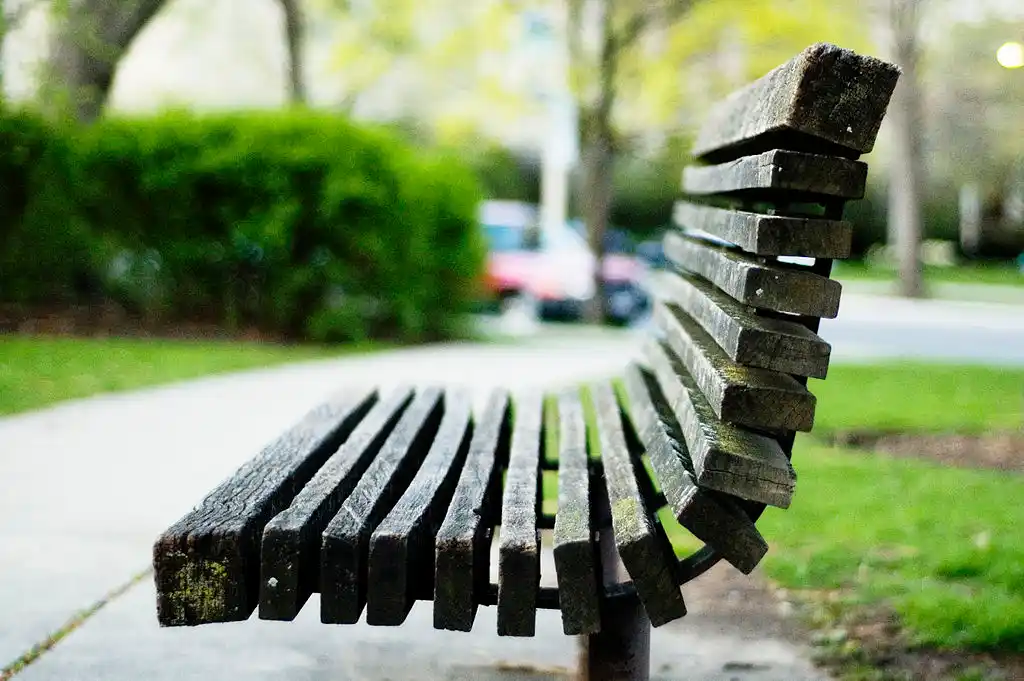 The Arré bench delivers stories that mattress. It hasn't achieved much sofar. But it's getting bedder.