On Wednesday, 18-time grand-slam winner Leander Paes challenged his followers to a #FryingPanChallenge. Before that, Roger Federer and Novak Djokovic got together to give their singing career a start. Tennis stars are winning the internet.
Bollywood stars are sharing their fitness routines, lifestyle bloggers are teaching us how to make Dagona coffee, singers are singing songs on Instagram live, yoga gurus are teaching the public asanas on news channels, but it is tennis stars across the world who are winning the Internet with their quirky challenges and incredible performances.
On Wednesday, 18-time grand-slam winner Leander Paes challenged his followers to a #FryingPanChallenge. In the video, he is seen immaculately hitting a tennis ball against the wall with a frying pan (without looking at it, to add to the difficulty).
Here's a challenge for you guys while we're in lockdown! How many can you do?

I'm challenging all of you out there. Send in your entries with the #FryingPanChallenge, tag me, and I'll share the best few! 😁#TennisAtHome #StayHomeStaySafe #NoLookVolley #LockdownChallenge pic.twitter.com/V2rDlfEY4v

— Leander Paes (@Leander) April 8, 2020
From his Instagram page, Paes nominated many fellow tennis players to take up the challenge, one among them being his former doubles partner Mahesh Bhupathi.
Bhupathi took up the challenge and posted his own video, rolling back the years with some sumptuous volleys, stating he couldn't do the no-look version so he used a mini fry pan to make it more difficult!
@Leander here you go, I tried your no look, talking to the camera version but I don't have that kind of skill so I went down in size to a mini frying pan to make it challenging 😇🎾 🍳 pic.twitter.com/xJRUzXSxXs

— Mahesh Bhupathi (@Maheshbhupathi) April 9, 2020
British player Jonny O'Mara also chimed in with his version of the no-look #FryingPanChallenge. He responded to Leander saying, "I haven't quite got a volley like you do. But I gave my best shot."
Hey mate, you've got to stop making it look so easy! #FryingPanChallenge pic.twitter.com/Fllb5SH44v

— Jonny O'Mara (@Jonny_OMara) April 9, 2020
While the Paes-Bhupathi bonding brought back memories for Indian fans, Roger Federer was giving his singing career a shot. Accompanied by Grigor Dimitrov, Tommy Haas and a special appearance from Novak Djokovic, the GOAT released his first hit and won the Internet. Of course, the boy band is called (wait for it)…#BackhandBoys. Is there anything he can't do?
No seriously, we're actually starting a boyband: The one handed #BackhandBoys 🎤🎹🎼@GrigorDimitrov @TommyHaas13 @officialdfoster @DjokerNole pic.twitter.com/DtTSu39KIM

— Roger Federer (@rogerfederer) March 17, 2017
Novak Djokovic's competitive spirit is well known on the court, but he doesn't spare his brother Marko either. In a friendly game at home. With frying pans. And sofas, chairs making up the net.
Competition never stops 💪🏼😂 #tennisathome🎾🏠

Такмичење није престало 😂 pic.twitter.com/JG8ux5DSdB

— Novak Djokovic (@DjokerNole) March 31, 2020
The coronavirus lockdown has led to the suspension or postponement of multiple international tournaments, from Wimbledon, to the Olympics. With live sport suspended and no new matches to watch on TV, if sports fanatics are going to be treated with quirky challenges and funny content from some of their favourite superstars in the world, all we can say is, keep it coming!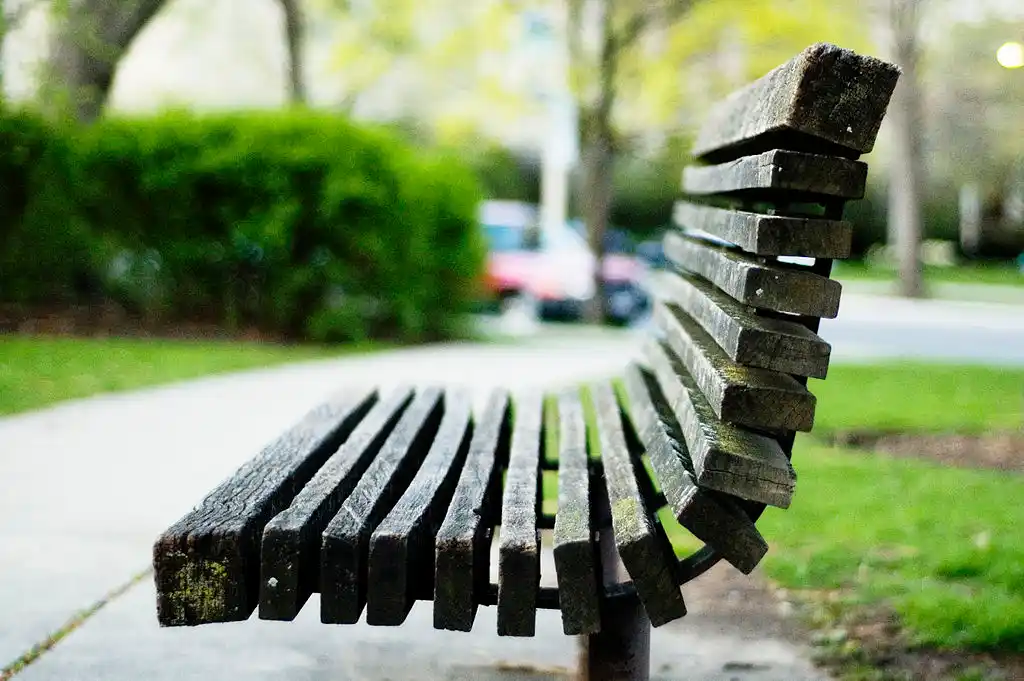 The Arré bench delivers stories that mattress. It hasn't achieved much sofar. But it's getting bedder.