After the Tablighi Jamaat story broke, the attacks on Muslims in the country have increased. The community that has already been vilified is now being solely blamed for the pandemic. And it hasn't helped that coverage by large sections of mainstream media has been biased.
If you are the kind who likes to spend your Sunday, watching the news channel India Today, you would have been witness to a special report on "Madrassa Hotspots" by the channel's famous anchor, Rahul Kanwal. On the surface, this was a piece of "investigative journalism". However, when viewed in the larger context of how the mainstream media has steadily been communalising the coronavirus pandemic ever since the story of the Tablighi Jamaat gathering became national news, the "Madrassa Hotspots" reports was more fuel for a fire that has already been raging for weeks – a fire that is now leaping from television screens into our society.
By focussing on so-called "Madrassa Hotspots", Kanwal joins the ranks of other media personalities like Arnab Goswami, Sudhir Chaudhary, and Deepak Chaurasia who have used the Tablighi Jamaat gathering as a staging point from which to sow suspicion toward the entire Indian Muslim community, regardless of their affiliation (or non-affiliation) with the congregation. Constantly highlighting numbers of cases associated with the Jamaat gathering has only served to heighten communal mistrust. And it hasn't helped that ruling party officials have coined terms such as "corona jihad" and "human bombs".
The "Madrasa Hotspot" story wasn't the first as far as biased reportage is concerned. Only days after the  Tablighi Jamaat story broke, India Today published a graphic with a skull cap and face mask with blood red eyes and incorrect data, which was later taken down after it created an outrage on social media. Senior journalist Madhu Teran also falsely tweeted that the congregation was responsible for 60 per cent of cases in the country and mocked Muslims, saying "you can have your virgins." And News Nation anchor Deepak Chaurasia in what appeared like an intentional faux pas introduced Musharaf Ali Khan, a spokesperson of Tablighi Jamaat in Delhi, on prime-time TV as the spokesperson of the "Talibani Jamaat".
The seeds of anti-Muslim rhetoric are bearing fruit across the country.
It's also interesting how the narrative changes when it comes to reporting stories of different religious groups, as this Scroll report points out. Hindu pilgrims who were unable to make it home after the lockdown, were considered stranded. But those who were stuck in the Nizamuddin mosque were reported to be "hiding", indicating that they were in the wrong.
Now, these seeds of anti-Muslim rhetoric are bearing fruit across the country. Reports have emerged from various states of Muslims being heckled, abused, and even assaulted after the narrative of communal mistrust took root. In Delhi, a video emerged of a man beating a Muslim vegetable vendor with a stick upon learning his identity. The vendor's assailant was later arrested, but it is far from the only such case in India.
NDTV published a report today on another group of Muslim vegetable vendors who were harassed and forced to leave a village in Uttar Pradesh's Mahoba district after some locals accused them of spreading coronavirus. The vendors wrote a letter to the authorities about their mistreatment. Last week, one Muslim man who had returned to his village after the Jamaat gathering was attacked and beaten by men in a field, another Muslim family in Gurgaon saw their house broken into by assailants, and in Karnataka, multiple videos emerged of mobs threatening – and in some cases physically attacking – Muslims.
The "Madrasa Hotspot" story wasn't the first as far as biased reportage is concerned.
This unfortunate state of affairs has even found column inches in the international press. A report in the New York Times titled "In India, Coronavirus Fans Religious Hatred" points to cases where Muslim men distributing food to the needy were attacked by a mob wielding cricket bats and sticks as weapons.
Amid all this violence and communal discord, the greatest culprits are undoubtedly the mainstream news channels, which have been amplifying these divisive messages through their coverage of the coronavirus pandemic. Political commentator Zainab Sikander, writing for The Print, said in a column published today that "If anyone is waging a holy war today, it is Indian media's jihad against Indian Muslims and Islam… Today's news media, especially the prime-time debates, is brutal, almost barbaric, with little to no regard for ethics and morality… Journalism is now endangered and what's masquerading in its name is business — with open display of bigotry and hate against Muslims and other minorities."
Fortunately, there are those calling out these dubious practises of mainstream Indian news channels. In a response to the India Today "Madrassa Hotspots" story, social activist and author Kavita Krishnan posted a strong rebuttal to Twitter, warning Rahul Kanwal and other journalists practising this brand of so-called reporting that "history will remember" how their actions helped India become divided along religious lines. Those were strong words, but then so are the words being sprouted by these same news anchors on a daily basis on their primetime shows.
The coronavirus epidemic will undoubtedly have a negative effect on the country's economy, as is already evidenced by the rising numbers of unemployed daily wage workers during the nationwide lockdown. When the quarantine period ends and the epidemic is in the past, restoring the economy is going to become the nation's top priority. Sadly though, there seems to be less collective will to work towards repairing the significant damage this coronavirus coverage has caused to the already frayed social fabric of this diverse and once proudly secular nation.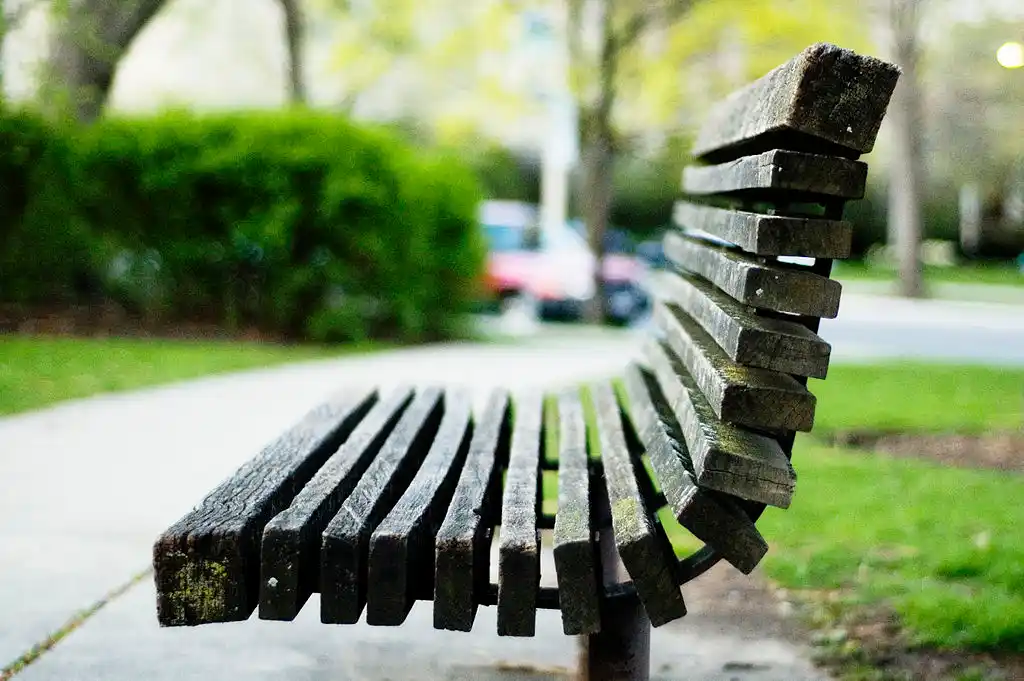 The Arré bench delivers stories that mattress. It hasn't achieved much sofar. But it's getting bedder.