Privileged middle-class India has never had to get our hands dirty at "manual" tasks like cleaning and fixing broken switches. But the Covid-19 lockdown has ensured that many of us are doing on our own things we might have paid people to do for us. This week, I honed my cooking skills and cleaned out my AC filter and my computer keyboard.
It's no longer the view from #beachfeet that earns you applause on Instagram, it's the almost-roundness of your chapatis at just the third attempt. Coordinated clothes for a party is no longer #couplegoals – it's sweatily holding aloft a jhadu in a clean living room. Want to show off your super(wo)manly powers? 50 km bike rides logged on Strava can wait. How's this broken switch I fixed all by myself?
Welcome to the era of lockdown-induced DIY. Where the increase in our household skills is matched only by our respect for the people we normally paid to do them for us. Household help, cooks, carpenters, electricians, and – god forbid you need to arrive at this realisation – plumbers.
The privileged middle-class India to which you and I belong is willing to do many things, but getting our hands dirty has traditionally not been one of them. In fact, in India, IKEA had to modify their usual strategy of "we sell disassembled, you figure it out". One analyst even labelled it the country's "do-it-for-me" culture. Besides, for a country that looks down upon "haath ka kaam", it is no surprise that basic home skills are never made part of our curriculum at school.
DIY is fun, rewarding, healthy and great for Instagram validation.
All of it can be chalked down to privilege, but there is a flip side to it. Our massive population means that cheap labour is abundantly available, and we're all too happy to offload these tasks. What's more, we could use the help; as a country we spend too much time in some of the worst traffic in the world, if not clocking in some of the longest workweeks. It would be uncharitable to expect someone to have the energy to assemble a table after braving Bangalore's traffic or Mumbai's trains. We're happy to pay for this to be done, especially since it is just a fraction of what the Western world would have to pay.
I got first-hand experience of this when I vacationed in the Netherlands last year – where an AirBNB host told me to protect the key with my life – else I'd have to pay 150 euros to pry open the lock. That's ₹13,000 for something I can get Asif bhai to do for ₹50! A friend of mine who stays in the country was chastised by a painter who was summoned to paint a small part of a wall, saying he should be able to do it himself.
But Covid-19 seems to have necessitated a big change. Whether driven by boredom, confinement or just sheer necessity, we're DIYing more than before. The most apparent examples of this – if Instagram is anything to go by – is cooking. As supplies are getting more accessible and personal confidence steadily increases, so has our bravado in the kitchen. This was summed up quite nicely by Zomato, which constantly hits the nail on the head on social media: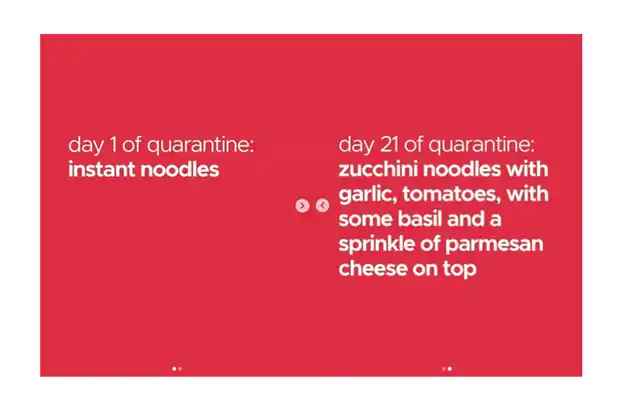 My own cooking skills have evolved from, "Let's dump all these vegetables and call it a salad" to an actually edible meal of masoor dal and rice. My biggest improvement has come in my dosa-making ability. Previously, despite my South Indian heritage, my attempts yielded what could at best be described as "rice bhurji". Now, though, I can make something that won't make my mom (or brand of tawa) consider disowning me. Here's my transformation!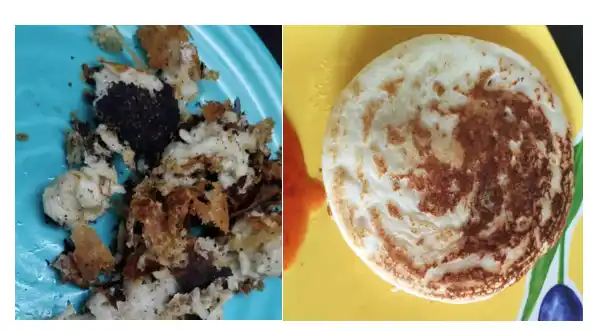 Show me a better culinary transformation in 2 years. I'll wait.
What changed? Well, for one, I follow recipes. This was quite the departure from my earlier mad scientist approach to cooking. My predilection for spicy food often meant I added one green chilli too many, and way too many unpleasant mornings in… you know. This has now changed, now that cooking has evolved into being a necessity rather than a whim. There's only so many cheese sandwiches you can have before your arteries start crying.
Plus, there is the endorphin high yielded by doing simple tasks that you thought you couldn't accomplish. "I cleaned my AC filter" is one such thing – it sounds complicated, but is an extremely simple five-minute process. Here's the sparkling fella now, fresh out of ablutions administered by yours truly.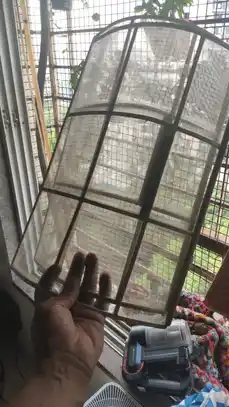 And why, didn't I always promise I'd clean out the computer keyboard someday? *cracks knuckles*

I also took the opportunity to clean my air purifier, washing machine drum and microwave. While many things need to be left to the experts – medical infra is stretched as it is and I don't need to burden an ER with stupidity like electrocuting myself. But for other things, there are several easy fixes. Trust me, there are YouTube videos for just about anything.
Fixing cycle gears? Check.
Guitar neck bent? Gotcha covered.
Spilt beer on the mattress? YT don't judge, it just gives solutions.
Really, with basic household stuff, you should be able to do a whole bunch of things yourself. My wife, for example, has diverted her attention to gardening (or, given that we live in Mumbai, window-plant-ering)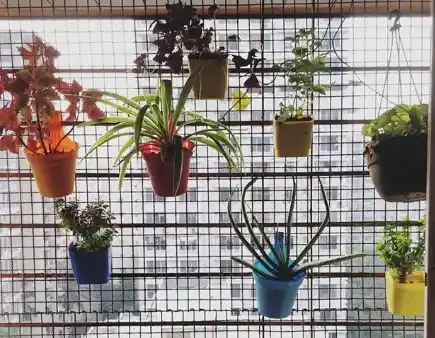 Realising that the lockdown might take a while to get fully lifted, we did a "maintenance run" of the house – oiling the locks, tightening screws, cleaning up corners we suspected were breeding new life forms, and suchlike, before disaster struck. We even got two fire extinguishers, surely a milestone in our middle-class DIYdom.
And there's something lovely seeing people celebrate such small acts of DIY, considering them Instagram story-worthy: I've seen friends of mine service their own cycles, make bird-feeders, their own soaps, and even make their own replacement "ear socks" for their glasses. Not kidding.
We're refraining from a "spectacular" pun… oops.
If you head over to Google Trends, you will notice a considerable spike for all DIY-related searches since March. 'Cooking' has increased 120%, 'DIY' by a similar amount, and so on. And sure looks like April is going to see a lot of considerably cleaner keyboards:

"How to clean keyboards", Google Trends
All this DIY work I've been doing has increased my respect for people who do this on a daily basis. It's one thing to feel proud about doing housework and showing off, but it surely is another to thanklessly do it every day. Hopefully, having to clean our own houses will give us a sense of empathy when maids come back home, or not yell at a carpenter as to why it's taking so much time to fix a shelf.
In the meantime, while we will eventually transition back from DIY to DIFY (Do It For You), right now, I'm trying to learn as many new skills as possible. It's fun, rewarding, healthy and great for Instagram validation.
Now if you'll excuse me, I have to go set dinner. That risotto ain't going to prepare itself.

Deepak 'Chuck' Gopalakrishnan is a freelance writer and marketing guy who lives in Mumbai. He runs two podcasts (Simblified, The Origin Of Things) and a satire newsletter (The Third Slip). He used to work in advertising until his soul couldn't take it anymore, and now spends all his time annoying his cats, listening to prog-metal, cycling and writing bios of himself in third person. He has an irrational love for cold water and Tabasco.