Plandemic, a 26-minute long video, which has exploded across YouTube, Facebook, Twitter, and WhatsApp, is replete with medical misinformation about Covid-19. It claims that the new coronavirus was created in a lab, and that using medical protective gear, like masks, can make you very sick.
If there's one industry that hasn't taken a hit during the coronavirus pandemic, it's the one that deals with misinformation on the internet. All through the last few months, social-media users have been bombarded with fake news, and dubious reports about the origins and spread of the deadly Covid-19.
Now, a new conspiracy theory documentary that is spreading faster online than the actual virus is across the globe, has authorities scrambling for the delete button.
an fyi: right now there's a documentary called Plandemic: The Hidden Agenda Behind COVID-19 is circulating on social media. the doc is about 26 minutes long. it's peddling already debunked conspiracy theories abt the virus. just be aware💗

— indigo (@botanicaldyke) May 10, 2020
Plandemic, a 26-minute long, interview-style video that is replete with medical misinformation about the virus, has exploded across YouTube, Facebook, Twitter, and WhatsApp, despite repeated attempts to get it taken down.
I suspect many people are looking for explanations as to how the #Plandemic video went so viral, so I made some data visualizations of 2 different datasets with CrowdTangle data to see if I could find some answers. https://t.co/BuJYANUPuI

— Erin Gallagher (@3r1nG) May 10, 2020
The video features author Dr Judy Mikovits, a discredited research scientist, who is very popular among online conspiracy theorists. In 2009, she co-wrote a research paper  that linked the mysterious condition known as chronic fatigue syndrome to a retrovirus that came from mice. When follow-up studies failed to corroborate the findings, the respected journal "Science" retracted the paper. Researchers said that the study's inaccurate conclusions were the result of contamination of the lab samples, The Washington Post reports.
Back then, Mikovits said the scientific community was conspiring against her. Now she has yet another theory.
Among the hundreds of claims made in Plandemic with a seemingly professional interview are that the virus was created in a lab, and that using medical protective gear, like masks, can make you very sick. The documentary also claims that it will "expose the scientific and political elite who run the scam that is our global health system".
Who is Judy Mikovits in "Plandemic," the coronavirus conspiracy video just banned from social media? https://t.co/qJmIiK0Bx9

— The Washington Post (@washingtonpost) May 10, 2020
The global health system, which has been overburdened by the fallout of the pandemic, was having none of this. Celebrity doctors took to social media to rubbish the claims, while a few created YouTube videos of their own to fact check the 26-minute long clip.
If you have seen and are alarmed by the 'Plandemic' video doing the rounds then rest assured: it is complete and utter rubbish and doesn't contain a shred of truth, just the fantasies of deluded conspiracy theorists. C x

— Dr Christian Jessen (@DoctorChristian) May 10, 2020
#Plandemic is a scam.

Don't be fooled. https://t.co/kyg0GKleWI

— Sebastian Gorka DrG (@SebGorka) May 9, 2020
Back home, considering how fast the video is being shared on WhatsApp, it's only a matter of time before the video reaches someone we know. So how should we respond in case it's shared with us, or in groups we're a part of?
An article in The Atlantic, posed that question to experts. One of them points out that "it's always important to respond in a way that doesn't suggest that the other [person] is foolish, or naive."
"Rather than saying, 'I can't believe that you fall for this crap!,' better to say, 'I have heard others talk about that as well. And I agree, these days there's so much information out there, it can be hard to know what to believe,'" Joshua Coleman, a psychologist with expertise in family relationships, tells the magazine.
"In doing it that way," he said, "you're saying you're open to being persuaded even if that outcome is unlikely — but you're also asking him or her to do the same."
I asked experts on conspiracy beliefs how they'd respond if someone shared that 'Plandemic' video with them.

Here's their advice on what to say:https://t.co/GfMSt7rPua @TheAtlantic

— Joe Pinsker (@jpinsk) May 9, 2020
As the coronavirus pandemic continues to dominate headlines nearly two months since the lockdown was announced, it's very likely that more conspiracy videos, and claims will emerge. Clearly, apart from not touching your face, washing your hands, and maintaining social distance, it's becoming more important than ever to include "fact check everything you read" to the list.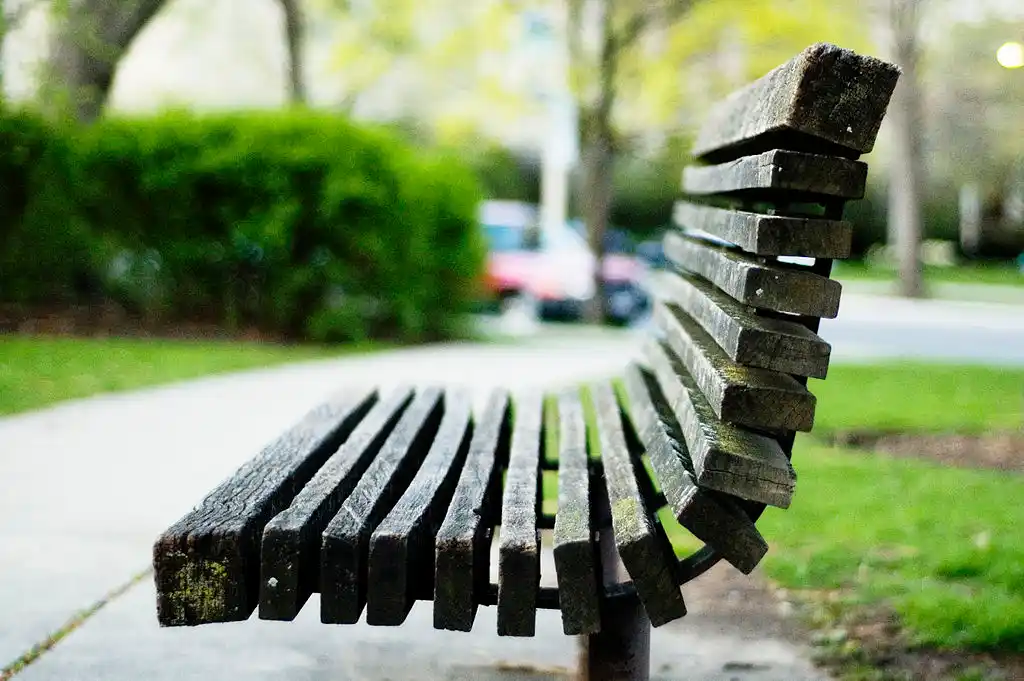 The Arré bench delivers stories that mattress. It hasn't achieved much sofar. But it's getting bedder.