More Indians are more fearful of government hospitals than the coronavirus, which is why so many seem to be escaping quarantine facilities. In times of a global pandemic, a public healthcare system that doesn't inspire faith in the public could be as dangerous as the virus it is trying to cure.
As every day brings news of an increasing number of coronavirus cases in India, the country's citizens are being forced to engage with government hospitals and doctors, as these are the only centres to treat Covid-19 patients so far. While the private sector has been brought in to aid in testing suspected cases, the treatment of Covid-19 still takes place at public hospitals. This has put the privileged classes into uncomfortable proximity with the conditions that the have-nots must put up with whenever they require medical aid.
Even in the early stages of the coronavirus outbreak, it was becoming clear that India's middle class, so used to the upscale facilities at private hospitals, would find it difficult to adjust to the prevailing conditions in India's often underfunded and overcrowded public hospitals. And so began a spate of viral stories, exposing the abject state of affairs in the emergency wards set up to tackle what is the biggest global health crisis in living memory.
PLEASE HELP My friend is under observation at Ward 27 Kasturba Hospital Mumbai with 10 other patients. These bad conditions with poor sanitation, reckless staff attitude will not help contain the pandemic@CMOMaharashtra @mybmc #CoronavirusPandemic #COVID19india #Mumbai pic.twitter.com/j3iAPYW2yy

— ankit gupta (@ankuagarwal) March 12, 2020
Photos from Mumbai's only governmental medical facility, Kasturba Hospital, were alarming in how underprepared the authorities seemed. This ill-preparedness wasn't confined to Mumbai alone.
My daughter landed from Spain today morn around 8:30 and since then her life has become a living nightmare.
At the airpot for 5 hours they did not get a sip of water or food
The staff was rude – pushing them, even to the extent of saying – दूर रहे हमसे, तुम सब मरने वाले हो….(1)

— Tinkerbell 11:11 (@tinkerbell9958) March 16, 2020
The wife of a Bangalore techie who tested positive for Covid-19 after returning from overseas was also embroiled in a case where she was taken to an isolation centre in Delhi's Narela, only to be shocked by the pathetic conditions in which the authorities expected her to slum it.
Ahmedabad couple Digvijay Singh and Kalyani Bansode Patodia landed in Delhi after international travel on 20 March, only to see social distancing go for a toss when faced with serpentine queues at immigration, which took even longer because of temperature checks. Airport officials offered them the choice of paying to stay in nearby hotels or staying in a private room at a government hospital in Noida at no cost. Unfortunately for the Patodias, when they reached the hospital, there was no private room but a shared ward with over 20 other patients, all having to share showers and toilets.
Still, the Ahmedabad couple managed to display better sense than a group of 11 patients who "escaped" from a hospital in Maharashtra's Navi Mumbai, which in itself is one of many similar stories of patients bucking the authorities' guidelines to avoid being housed in a government hospital.
#Breaking | 11 Coronavirus suspects flee from a hospital in Maharashtra. The suspects have a travel history to Dubai.

More details by TIMES NOW's Aruneel. pic.twitter.com/NkZcwQLHIF

— TIMES NOW (@TimesNow) March 16, 2020
Given how common such incidents are, it would not be an overstatement to say that more Indians are more fearful of government hospitals than the coronavirus. It's a long-standing distrust, but one that has been thrown into sharp relief by the prevailing pandemic. In India, we try to brainwash our children into becoming doctors when they grow up, but afford practising doctors none of the respect or dignities we would want for Sharmaji's hypothetical doctor beta. Banging on a thali, in the minds of many, is sufficient tribute to the work that these doctors are doing, not only in fighting coronavirus but the myriad other diseases and ailments like tuberculosis and malnutrition that stalk and kill Indian citizens every day. And then we turn around and evict them from their flats on the off-chance they might be carriers of Covid-19.
Doctors across cities are being asked to vacate their rented houses because landlords fear #Coronavirus spread.Reports also coming in of docs abused by police while returning from shifts.Then we wonder why doctors leave this country for greener pastures abroad!
ताली बजाते रहे! pic.twitter.com/GK6K6tOgcD

— Dr. Mahipal Singh Rathore (@mahipalrathore) March 24, 2020
The Modi government has announced a ₹15,000 crore aid package to the health sector to combat the fallout of the coronavirus outbreak, but this is a knee-jerk reaction. India's actual spending on healthcare in 2017-18 was a mere 1.28 per cent of the country's total Gross Domestic Product (GDP). This neglect is reflected in the way government hospitals unfavourably compare to their private counterparts, and consequently, in how the middle class shuns availing of their services. And in times of a global pandemic, a public healthcare system that doesn't inspire faith in the public could be as dangerous as the virus it is trying to cure.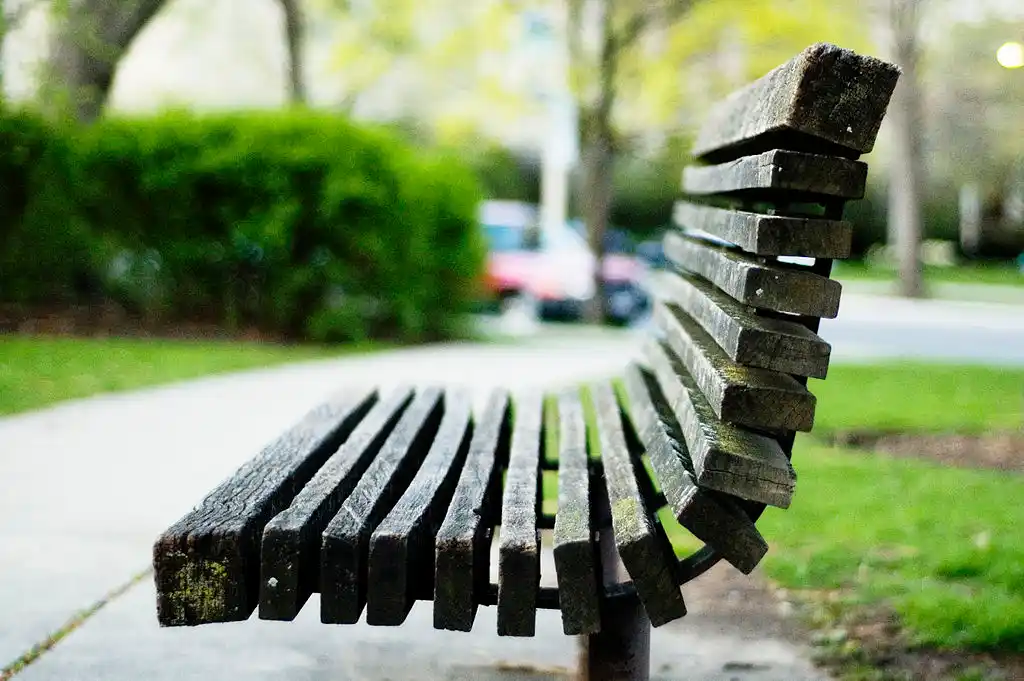 The Arré bench delivers stories that mattress. It hasn't achieved much sofar. But it's getting bedder.