Many women didn't have a choice but to quit their jobs. Between managing the household and children, the increased pressure that comes along with work from home becomes impossible to manage.
The coronavirus pandemic has hit women more severely than men. Due to the uneven distribution of household chores in India, women have borne the brunt of the lockdown. With no househelp available and children to look after, the burden has squarely fallen on the women. With the easing of the economy, while men have regained most of the jobs they'd lost during the pandemic, women still account for nearly half of the remaining job losses. According to the Center for Monitoring Indian Economy, the pandemic has shrunk the already low labor participation rate for women even further: It's now 11 per cent for women compared to 71 per cent for men. Women have also suffered a much higher unemployment rate of 17 per cent compared to six per cent for men. The urban female labour participation rate in the country fell to 6.9 per cent in November. This is the lowest since 2016, since the data was first computed. 
The numbers are tragically bad for women in their early '20s. After recovering from the twin shocks of demonetisation and GST, their workforce participation rate had climbed up to 14.3 per cent. The recession has shrunk that rate to 8.7 per cent. The pandemic has hit hard industries that employ a lot of women, like schools, daycares, restaurants, non-essential healthcare, travel and tourism and so on. 
"The problem is that right now a lot of women don't really have choices, right?" Martha Gimbel, a labor economist at the nonprofit initiative Schmidt Futures told NPR. "They can't send their kids to school. Someone has to supervise the learning. Someone has to deal with the cooking. Someone has to deal with the cleaning, and it's falling onto them. And so they can't make choices that they want to make because they're being restricted in all these ways."
A recent study by economist Ashwini Desphande stated, "The survey found that men spend significantly more time on income earning and personal care (including leisure) activities compared to women. However, women spend 10 times as much time on household work, including unpaid work on family enterprises, compared to men."
The pandemic has hit both rural and urban working women. A recent McKinsey report states that one in four women in the corporate world are considering leaving their jobs or downshifting their careers due to the pandemic. The report found that working mothers are more than three times as likely as fathers to be managing housework. "He [my son] would constantly disturb me while I worked. I tried to look for a full-time house-help but couldn't find any. All this became very stressful and I had no choice but to leave my job," a Mumbai-based corporate communications executive told The Times of India. 
Companies are at risk of losing women in leadership roles. It took decades to move forward on gender-based equality at senior management levels but the pandemic threatens to reverse the clock. The report states, "Senior-level women are significantly more likely than men at the same level to feel under pressure to work more and be 'always on'. And they are 1.5 times more likely than senior-level men to think about downshifting their careers or leaving the workforce because of COVID-19. Almost three in four cite burnout as a main reason."  
The closure of schools and daycares, the pressure to ensure children catch up to academics, and the disproportionate burden of housework poses a challenge to women wanting to rejoin the workforce quickly. Women becoming more financially dependent on their families is not a good trend. As suggested by Ashwini Deshpande in her study, strong and targeted policies are needed to boost employment and demand. "Pre-existing inequalities along gender and caste lines are likely to get reinforced, unless the specific contours of disadvantage are recognised and addressed," she warned. 
And why must women have to always take a step back.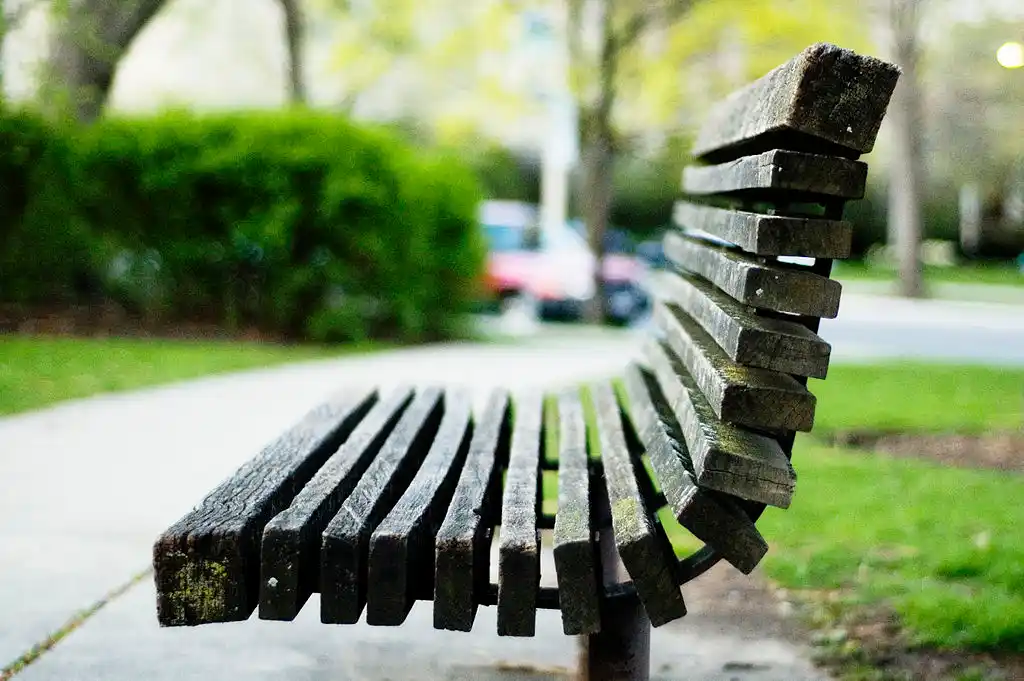 The Arré bench delivers stories that mattress. It hasn't achieved much sofar. But it's getting bedder.