Yet another airline crew member was harassed by her neighbours who accused her of spreading coronavirus. Even as pilots and flight attendants face discrimation they continue serving the country, bringing home stranded Indians from across the world
India's airline crews are having a harrowing experience – not bringing back Covid-19 patients from across the world but because of the discrimation they are facing from neighbours and the society on the whole.
In a heartbreaking video, an IndiGo crew member from Kolkata, on the verge of tears, narrated a horrific experience of how she and her family have been ostracised. Building residents have allegedly spread rumours that she is suffering from the novel coronavirus, and when she's not home, her mother is harassed and stopped from even venturing out and buying groceries.
Can't believe how people are treating our airline crew. This @IndiGo6E crew is nearly broken from being discriminated & taunted. When she is gone for her flight, her mother is even refused groceries in her society. Police is also not helping. @amitshah #coronavirus #india. pic.twitter.com/yuuTnYhqKq

— Tarun Shukla (@shukla_tarun) March 24, 2020
This is not an isolated case. Air India crew which has been crucial in evacuation operations, bring back stranded Indians from China, Japan, Iran, and Italy are facing similar discrimination.
A crew member from Mumbai was asked by residents of the society to look out for an alternate accommodation. "Is working for a national carrier and getting back our people safely back home a crime. My society called up my husband to inform me that we should move out and manage something elsewhere as a precautionary measure. I am very proud and fortunate that I am one of the many who are helping people in this pandemic," she wrote in a letter to her seniors. "I can understand the panic around. But we definitely don't deserve this kind of mental harassment."
Another video from Delhi where neighbours are seen tormenting an Air India employee has been doing the rounds on social media.
And look at this. @AirIndiain crew being harassed ar 10 pm last night Lawrence Road, Keshav Puram, Delhi. And they are dying to come back to India if stranded outside the country on special AI, IndiGo etc flights. Cc : @DelhiPolice pic.twitter.com/Y1dI62oLQ2

— Tarun Shukla (@shukla_tarun) March 24, 2020
The national carrier issued a statement on Sunday claiming many vigilante resident complexes and neighbours have started repudiating the crew, obstructing them from performing their duty, or even calling the police, just because the crew had travelled abroad.
#FlyAI : Dear all, we invite your attention towards this press release . Kind cooperation is solicited. pic.twitter.com/cbTGXIr0tP

— Air India (@airindiain) March 22, 2020
Those working with the airline are appropriately sent to home quarantine on arrival, or designated hospitals for check-ups as part of protocol. Adequate safety measures are taken, including stocking of Hazmat suits in the cockpit for use in the event of any suspect COVID-19 case on board.
#FlyAI : We would like to appeal to all,particularly the law enforcement agencies,to ensure that AirIndia crew are treated with respect and freedom that every citizen deserves, especially those who have been discharging their duties in selfless manner for return of fellow Indians pic.twitter.com/Uthlk57jG3

— Air India (@airindiain) March 22, 2020
But all the communication seems to have fallen on deaf ears.
Yet, India's pilots and flight attendants are working tirelessly to serve the nation. A couple of days ago, Captain Swati Raval, the commander of Air India 777, along with her crew, flew to Rome to bring back 263 Indians stranded in Italy. The first woman pilot to operate a rescue flight was rightly lauded by the country for her service.
Air India Commander Capt.Swati Raval had gone to Italy (Rome) to airlift 265 Indian .mpiloting Air India Boing 777 as Flight Commander. Salute to her courage n dedication👏🏻🙏🏻
(She also a proud mother of 5 year old kid) pic.twitter.com/BQY4KGCBmD

— Aviator Anil Chopra (@Chopsyturvey) March 22, 2020
Since the outbreak, India has operated three flights to Wuhan, bringing back 723 Indians and 43 foreign nationals. On February 27, Air India brought back 119 Indians and five foreign nationals who were on board the Diamond Princess cruise ship in Japan.
Indian crew and passengers from cruise ship Diamond Princess have boarded an Air India flight, sent by the govt of India, to come to Delhi. #Coronavirus pic.twitter.com/dVbbb0Ko8F

— ANI (@ANI) February 26, 2020
In mid-March, India rescued 236 people stranded in Iran and the passengers have now been quarantined at an army facility in Jaisalmer.
Two Air India flights brought back over 234 Indians from #coronavirus hit Iran and the passengers have been quarantined at the Indian Army Wellness Centre at Jaisalmer. Among the 234 people, 131 of them are students and the rest are pilgrims. #COVID19 pic.twitter.com/WAiA0GZvaJ

— Aero News (@teamaeronews) March 15, 2020
Along with international evacuations, even domestic airline companies have helped in the movement of lakhs of people during these turbulent times. Airline employees – pilots and flight attendants – have been at the forefront in the fight against the coronavirus pandemic, and are no less than warriors in battlefield. And if we can't doff a hat to them, the least we can do is leave them alone.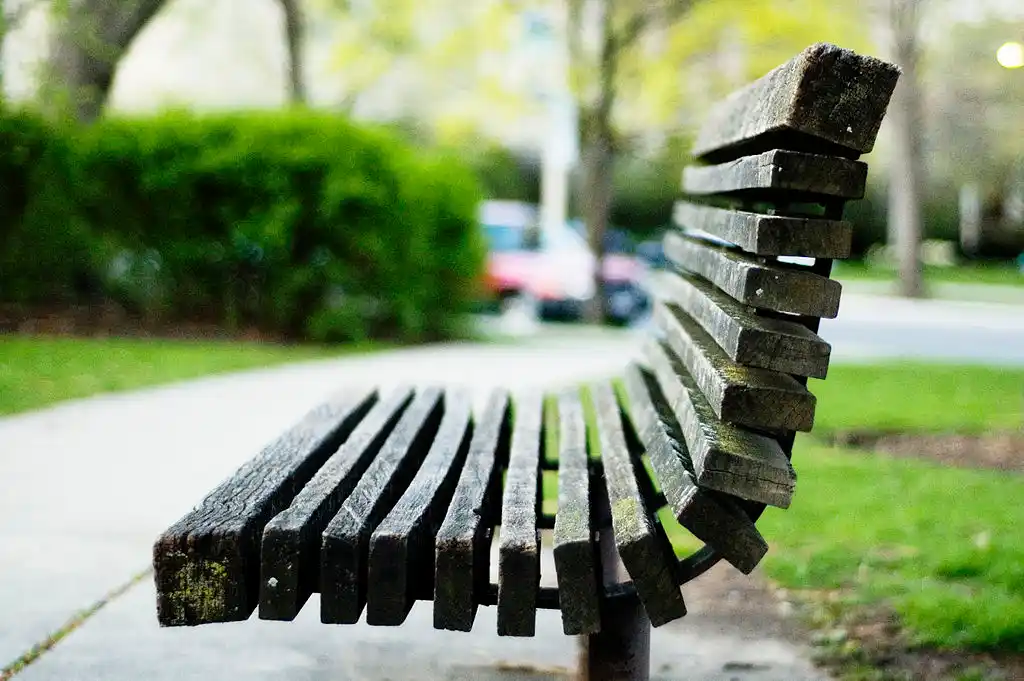 The Arré bench delivers stories that mattress. It hasn't achieved much sofar. But it's getting bedder.