The attack on healthcare workers might have stopped but the discrimination continues. In Nashik, a doctor who tested positive for coronavirus was denied entry into his flat, and in Ghaziabad, medics working in Delhi were asked to look for temporary accommodation.
As India continues to grapple with the pandemic, we have been reminded time and again that our doctors and medical professionals, the frontline warriors in this battle, are our only hope against the novel coronavirus. The Centre chose to celebrate their contribution to the fight against Covid-19 by having the military shower them with rose petals from helicopters, as jets flew overhead during the lockdown last Sunday, May 3. Despite this flamboyant pageantry, the situation on the ground for doctors, nurses, and medical staff remains difficult. An ordinance was passed to protect healthcare workers in April and though the attacks have stopped, the discrimination by neighbours continues.
A doctor in Uttar Pradesh's Ghaziabad shared a photo of a circular from the Residents' Welfare Association (RWA) of her housing society, which stated that all doctors and medical professionals working to contain the coronavirus in Delhi would have to find temporary accommodation in the city, and not return to the housing society while lockdown was in effect. This sort of bias affects doctors much more directly than any rose petal showering stunt encourages them to pursue their duty.
So now this is what's happening! We are supposed to make 'temporary staying arrangements' in Delhi. Where I ask? And who will fund us? We can live on road for all they care. And then we will be slapped with government orders if we dun go to hospitals. @DrHarjitBhatti @Roflindian pic.twitter.com/H6fXthzAcp

— aayushi mahajan (@fab_aayushi) May 7, 2020
The housing society cited an official letter from the local municipal body as the basis for its decision to ask doctors to stay away from their homes. However, much like the municipal body, it appears the RWA hasn't considered where or how these doctors will make alternate living arrangements while the entire country is under a lockdown. Photos of the letter were shared on social media, along with the RWA's circular banning the doctors entry into their own homes.
UP govt allows orders to RWA to decide whether doctors stays in their home or not. This is really shamefull pic.twitter.com/Qbbjg6zeXr

— Asheesh Batra (@asheesh_batra) May 6, 2020
Such an insensitive move – one of many being taken by the authorities during the pandemic – came under fire on social media. People called it out for being inconsiderate toward the many personal sacrifices medical professionals are already making to ensure the public's health during the pandemic.
RWA's doesn't have any right to put such discriminatory rules i hope @Uppolice will take a note and assist medical staffhttps://t.co/aKGCcNpHyk

— rahul sharma (@EqualityRahul) May 8, 2020
Eventually, the clamour of social media could have been said to have had an effect on the RWA in question. In an update, the doctor shared that the RWA had retracted their order. However, they callously referred to their unethical decision to ban doctors entry as a mere "mistake".
Update: the RWA in question has retracted the order. The advisory notice was issued 'by mistake' it seems. BY MISTAKE! Wow. That's their explanation for this. And the general default anti doctor attitude is also by mistake. pic.twitter.com/4rhUE7anZv

— aayushi mahajan (@fab_aayushi) May 8, 2020
Even though the RWA in Ghaziabad retracted its order, it was far from the only such case in the country. In Nashik, a doctor learned that he had become positive for the coronavirus. He was advised home isolation. However, his neighbours, upon learning of the infection, denied him entry to his flat.
Dr Sanjay Gangurde was hailed as a Corona Warrior by his neighbors. But when they found out that he had tested #Covid_19 positive, they refused to let him enter the building for home quarantine. Doctors need real empathy from people, not token symbolism!https://t.co/AIMVkcPzan

— Shama Mohamed (@drshamamohd) May 8, 2020
The doctor, Sanjay Gangurde, posted a video to social media. The saddest part of his narration is where he says he feels healthy despite testing positive, but the way his neighbours turned their backs on him hurts much more.
This doctor contracted corona infection while on duty in nashik district hospital and now refused entry in his residential society post corona infection. We forget social distancing at liqour shops but very well remember social discrimination with medico corona victims pic.twitter.com/OpZ2WHqNLD

— Dr Amol Annadate (@DrAmolAnnadate) May 7, 2020
These two incidents are just the latest evidence that there are some people who are happy to render lip-service to the idea of doctors being "corona warriors", only to betray that statement when it comes time to behave empathetically toward them in person.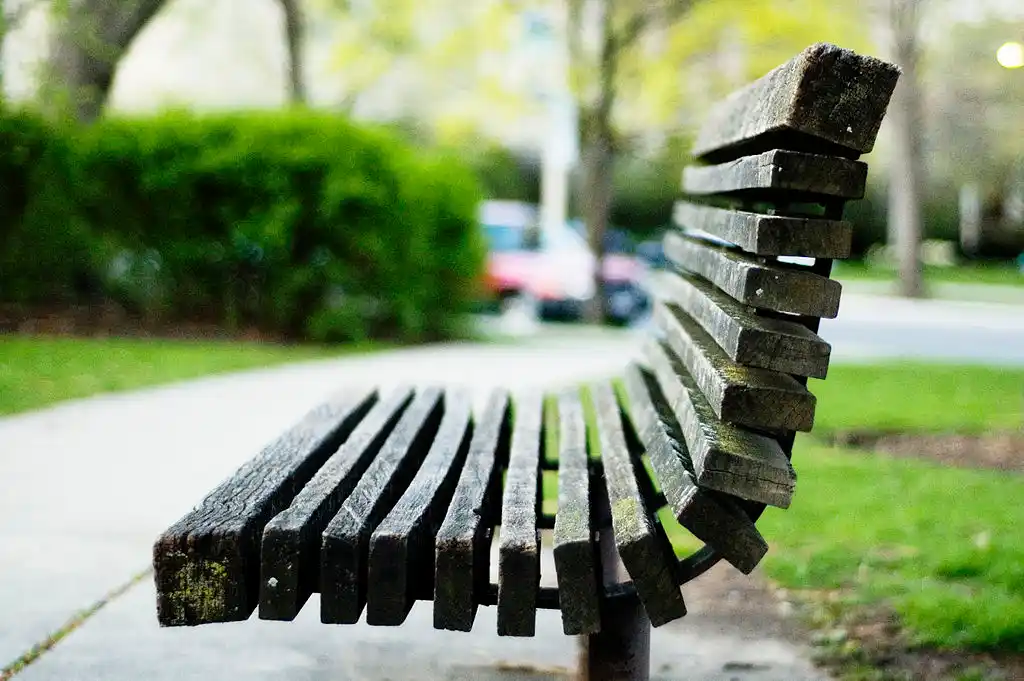 The Arré bench delivers stories that mattress. It hasn't achieved much sofar. But it's getting bedder.