After the swans in Venice, videos of dolphins being spotted off the Mumbai coast are doing the rounds of social media. But before you get too excited, here's something you should know...
In Mumbai, the sight of litter or plastic floating in the sea is much more common than any marine wildlife, which is why the city was united in excitement when videos of dolphins being spotted in the waters along the coastline started doing the rounds of social media.
Here's what happens when our species takes a home break!!! pic.twitter.com/kifRc7NHPF

— harish 🏳️‍🌈 (@hiyer) March 22, 2020
Like in the tweet above, there was hope that the reduced human activity because of the COVID-19 outbreak would allow nature to reclaim its natural place in the world.
Somebody shared this video of #dolphins spotted on the #Mumbai coast , i think yesterday, this is beautiful ❤️ maine suna thha ki mumbai coast pe dolphines hua karti thhi..today i believe it❤️ #MotherNature always finds a way to balance 🙏 #JantaCurfew #StayHomeSaveLives pic.twitter.com/dJoQne10Tn

— Simmran K Mundi (@SimrankMundi) March 22, 2020
People on social media saw the "presence of dolphins on Mumbai's coast" as a silver lining to the impending lockdown. In fact, there were even some calls for such curfews to become semi-regular affairs by those who were swept up in the excitement.
@PMOIndia @narendramodi @AUThackeray I think we should allow Mumbai too to rest once or twice in a month so that these beautiful scene will have in Mumbai too
Dolphin 🐬 @ marine drive pic.twitter.com/TXMUEnm4i9

— Aj.. Goswami (@Ajay02725240) March 22, 2020
The air in Mumbai is so nice, light and fresh ..!!! I can't believe it 😃… and it seems dolphins were sighted just off the shore near Breach Candy club ..!!! This shutdown of cities is not so bad after all #CoronavirusPandemic pic.twitter.com/t94vhFyPRy

— Juhi Chawla (@iam_juhi) March 21, 2020
The news was going viral over the weekend, and like anything that spreads over social media, it acquired a side helping of misinformation, as seen in actress Juhi Chawla's tweet above. The video is not, in fact, taken from Breach Candy Club. The dolphins were spotted off the Malabar Hill Raj Bhavan Coast by conservationist Darshan Khatau, as his fellow conservationist and editor of Sanctuary magazine Bittu Sehgal pointed out in a reply to Chawla.
Juhu the video was shot by an amazing guy called #DarshanKhatau & he saw the pod off the Governor's Raj Bhavan Beach. It's delightful that Mumbai plays host to such magic. Have you been to Airoli? You will see birdlife that most birder would give their eyeteeth to see. @deespeak

— Bittu Sahgal (@BittuSahgal) March 21, 2020

While most Mumbaikars were keen to attribute the dolphin sightings to the coronavirus lockdown, experts actually disagree. The Indian Ocean Humpback Dolphin, which is the species filmed in the videos, is native to these waters, and experts say their presence on Mumbai's coastline is nothing out of the ordinary. "Dolphins are present along the Mumbai coast and have regularly been spotted all the way from Manori, Versova creek areas to Nariman Point, Marine Drive, and towards Alibaug for quite some time. It is nothing new, it has nothing to do with fewer boats or an impact of the coronavirus lockdown," Virendra Tiwari, additional principal chief conservator of forest (Mangrove Cell), Maharashtra forest department told The Hindustan Times.
Dolphin in Mumbai because of Lockdown?
Sorry to break it to you, but
NOOOOOOOO.#LetIndiaBreathe pic.twitter.com/7dfxZlRdaO

— Let India Breathe (@LetIndBreathe) March 22, 2020
Globally, as coronavirus forces more people into their homes, there have been many stories about how nature is springing back to life. But not all of these stories are true. Last week, a story of elephants that broke into a farm in China and got drunk on corn wine was widely shared with adorable photographs.
While humans carry out social distancing, a group of 14 elephants broke into a village in Yunan province, looking for corn and other food. They ended up drinking 30kg of corn wine and got so drunk that they fell asleep in a nearby tea garden. 😂 pic.twitter.com/ykTCCLLCJu

— Corono she better don't (@Spilling_The_T) March 18, 2020
While the story of elephants breaking into a farm was confirmed, the photos were debunked by Chinese news agencies. Similarly, photos of swans that have always lived in the canals of the Italian island of Burano were misidentified as the canals of Venice, with the return of swans attributed to the coronavirus lockdown.
Here's an unexpected side effect of the pandemic – the water's flowing through the canals of Venice is clear for the first time in forever. The fish are visible, the swans returned. pic.twitter.com/2egMGhJs7f

— Kaveri 🇮🇳 (@ikaveri) March 16, 2020
But as this National Geographic article pointed out it wasn't real. "The swans in the viral posts regularly appear in the canals of Burano, a small island in the greater Venice metropolitan area, where the photos were taken," it said.
Venice seems to be a hotbed of fake news about animals, because it was not just swans, but also dolphins that were reported in its recovering canals. However, the "dolphins in Venice" footage was also proved to be from a port on the Mediterranean Sea, hundreds of miles away.
Venice hasn't seen clear canal water in a very long time. Dolphins showing up too. Nature just hit the reset button on us pic.twitter.com/RzqOq8ftCj

— Gianluca De Santis (@b8taFPS) March 17, 2020
The dolphins in Mumbai may not be fake news, but unfortunately, with the lockdown in place, it's not like many residents can go catch a glimpse in the flesh. So they resorted to the best coping mechanism they had: Humour.
Dolphins in Mumbai RN: The ocean is ours again! Home at last!
Dolphins on 31 March: pic.twitter.com/jwydhSiqk4

— Papad Smurf (@SeriousDushyant) March 23, 2020
As Mumbai quarantines, dolphins and whales have started returning to powai lake.😍😍 pic.twitter.com/gqE8GrTAnq

— Utsav (@__thatutsavojha) March 21, 2020
Here's to the dolphins, who are clearly having a better week than the humans.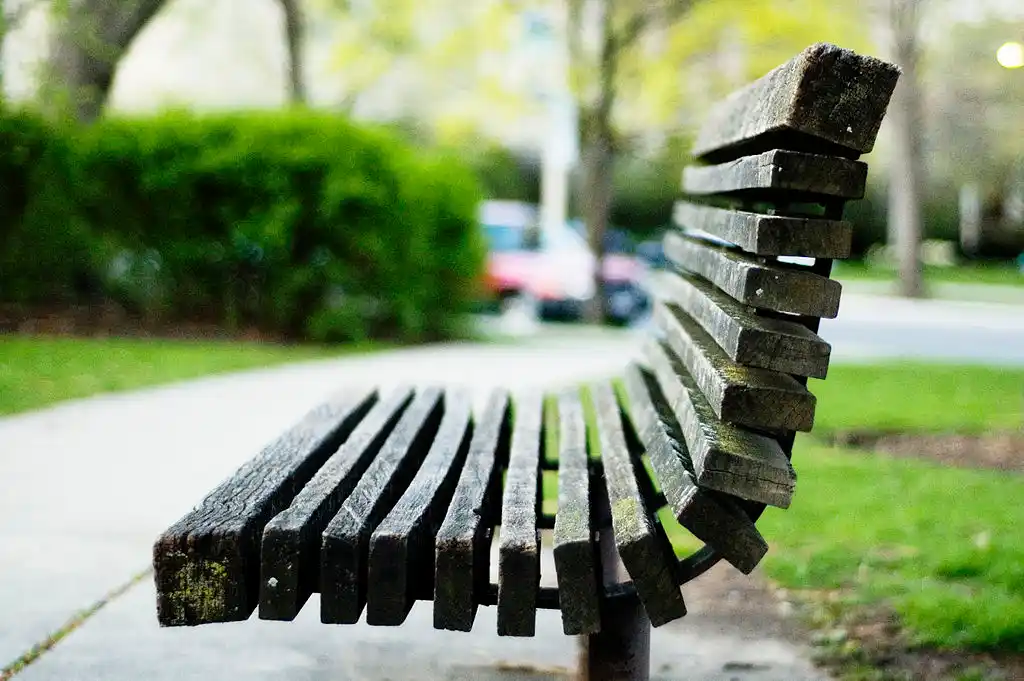 The Arré bench delivers stories that mattress. It hasn't achieved much sofar. But it's getting bedder.