If locals in Goa are to be believed, the lockdown has cut off the supply of essentials to the state. They have no access to groceries and those stepping out to head to the market are being punished mercilessly by the police and CRPF.
There's a major crisis brewing in India's smallest state — at least that's what locals have indicated over the last few days of the lockdown.
With most markets in Goa having shut shop, and inflated rates reported in the few places where essential commodities are available, residents of every Indians favourite holiday destination have been pleading that the rest of the country take note…
journalists, twitter folks, etc: pls pls can you draw attention to what is happening in Goa?

we have been on COMPLETE (surprise) lockdown all week. no groceries, no markets, no provisions. cops are patrolling the streets. people have no way to access food. it is getting bad.

— richa kaul padte (@hirishitalkies) March 28, 2020
The party state, which is generally known to attract tourists with its abundant seafood, cheap drinks, and world-class bakeries, has been struggling to fend for its own citizens during the lockdown. Markets are opening sporadically, and even when they do, are running out of supplies too soon, residents have pointed out on social media.
Respected Modiji ,
Myself from North Goa

Have the local authorities got any plan to deal with public daily needs during 3 weeks lock down?

1)There's no food stock in the area for last two days (rice/flour/poha)

2)Waiting 4 vegetables in queue for 3-5 hours,queue length 1 km pic.twitter.com/nmNE7sn7uc

— Revti Raman Singh (@RevtiRamanSing4) March 28, 2020
What's worse, locals have also complained that when they do get an opportunity to step out, they must deal with alleged police high-handedness.
in #goa we will die because of the starvation not because of the #coronavirusindia The police are beating us when we go out even we do social distancing. And they forcefully close the shops whos selling some goods.why the chief minister just declare lockdown and not helping pic.twitter.com/8L32wbXZox

— World TRAVEL (@travelworks19) March 28, 2020
On Saturday, Chief Minister Pramod Sawant had called CRPF troops into the state, with a dire — and rather insensitive — warning that "later, no one should say he has been hit because he was outside the house." It came as no surprise then that less than 24 hours later, according to Livemint, videos emerged of passers-by being "assaulted and humiliated" in Panjim.
In GOA, where food has not reached for over a week, two visuals of CRPF beating and getting the public to do squats – at Panjim and Mapusa, have started spreading angering Goans. @IndianExpress

— Smita Nair (@smitagnair) March 29, 2020
A day earlier, on Friday, the state High Court had directed the government to facilitate home delivery of essential commodities during the lockdown — an order that was implemented and announced on Twitter by the CM a few hours later. However, in the replies, several locals pointed out that there were either no deliveries taking place, and that the numbers provided were either switched off or not responding, leading to more confusion.
We have kept grocery shops open 24X7, but our Govt is promoting home delivery mechanism. We have issued over 2500 volunteer passes. I request everyone to stay at home and opt for home delivery. pic.twitter.com/fliL0X9aPF

— Dr. Pramod Sawant (@DrPramodPSawant) March 28, 2020
There are NO deliveries happening. All numbers being circulated are either switched off or not responding. You have to stock grocery stores. It's the only option.

— Λrjun Vagale (@ArjunVagale) March 28, 2020
A former Panaji MLA and BJP leader Sidharth Kuncalienkar, has meanwhile claimed that Goa's municipal corporation has been "clandestinely diverting rations from government stores to private stores and selling to the public at exorbitant rates". The state's Mayor has denied this accusation, reportedly asking the BJP leader to "swear on a coconut in a temple" before raising allegations.
While it remains to be seen whether that unusual demand will be heeded, a few Goans seem to believe that several local MLAs have been using the lockdown to further their own political mileage, and participate in photo- ops. According to a report in The Indian Express, ruling MLAs have been asking voters to come to community halls to collect their supplies, rather than streamlining the home delivery process.
What we are seeing in Goa amidst the lack of supplies is that individual MLAs and political leaders using their clout to source truckload of vegetables from the neighbouring states and distributing it in their constituencies.

— Kaustubh (@shankasur) March 30, 2020
The state has, meanwhile, reported another two cases over the last 24 hours, taking the total confirmed cases to five. But if things continue the way they currently are, Goa will have a lot more to worry about in the coming days than the pandemic. Maybe now's a good time to revisit all those WhatsApp groups created to make Goa plans, and use them to draw more attention to the state.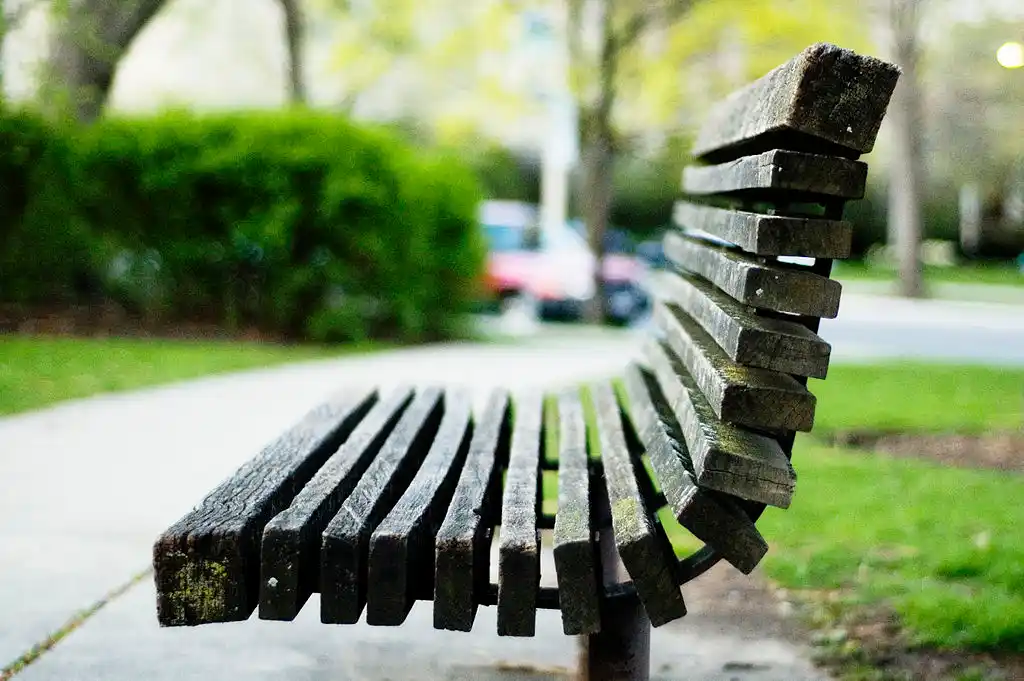 The Arré bench delivers stories that mattress. It hasn't achieved much sofar. But it's getting bedder.