Around 200 passengers who arrived in Bangalore from Delhi staged a protest saying that they were not informed about the mandatory institutional quarantine when they were booking tickets. Many said they couldn't afford a hotel room for 14 days; 19 were sent back on the train.
This week, saw Indian Railways resuming limited services after almost two months of inactivity due to the nationwide lockdown. These special trains are not for regular travellers though; they are intended for stranded migrant workers across India to return to their home states. The first of these trains began running on Tuesday, and on Thursday, the first train from Delhi arrived in Karnataka. For some passengers however, this was not the end of their journey, as a miscommunication between them and the authorities led to 19 passengers being put back on the train and sent back to Delhi.
Train left for #NewDelhi and guess what!! few more dropouts at last minute, now only 19 passengers went back to #Delhi, rest all have agreed for #Quarantine.
Total protested:- 150
Convinced:- 80
Adamant:- 70
Last minute dropouts:-51
Sent back:- 19.@indiatvnews #COVIDー19 pic.twitter.com/8pza84SU0i

— T Raghavan (@NewsRaghav) May 14, 2020
The train ferried 1000 passengers, of which 200 alleged that they were not informed about the mandatory institutional quarantine when they were booking tickets. Many said they could not afford to pay for a hotel room for 14 days.
The miscommunication sprang from the Karnataka state government's decision to place all individuals returning from out of the state into institutional quarantine, while some passengers believed they would be allowed to stay in home quarantine. In a report by The Indian Express, Karnataka's Education Minister S Suresh Kumar said, "At the Delhi railway station, it was clearly announced by the Karnataka government that all passengers would have to undergo institutional quarantine once they arrive in Bengaluru. After this announcement, few passengers cancelled their tickets and went back to their homes. Some people who were on the waiting list have come in their place. Hence, these people might not have gone through the announcements." In addition to this clarification, the decision to put returning citizens in institutional quarantine was also announced via an official circular on May 11.
All persons returning to Karnataka from any state, symptomatic or asymptomatic
shall be kept in institutional quarantine.@CMofKarnataka @BSYBJP @sriramulubjp @mla_sudhakar @drashwathcn @nimmasuresh @airnews_bang @DDChandana @ircskarnataka @mysurucitycorp @SEOC_Karnataka pic.twitter.com/0Ra2fuBDjk

— PANKAJ KUMAR PANDEY, IAS (@iaspankajpandey) May 11, 2020
However, many passengers on the train were unaware of these regulations. This led to confusion upon the train's arrival in Bangalore, as they were asked to choose from a list of quarantine stay options in nearby hotels for a price.
70 passengers travelled from #NewDelhi and refused to go to institutional quarantine as mandated by #Karnataka Government are being sent back to Delhi by adding an extra boggie to a train which starts at evening 8.30 from #Bengaluru to #Delhi. @indiatvnews#KarnatakaFightsCorona pic.twitter.com/wJCu24yngX

— T Raghavan (@NewsRaghav) May 14, 2020
Eventually, the number of protestors swelled to approximately 200 people. Their protest continued on the platform, even as authorities attempted to speak to them and address their concerns.
Around 200 passengers, alleging the state government did not inform them about the mandatory institutional quarantine while booking tickets, held a protest on the platform. @IndianExpress @DarshanDevaiahB reports, https://t.co/SeL9YfwOXp

— Express Bengaluru (@IEBengaluru) May 15, 2020
Out of the protestors at the station, there were 19 who chose not to avail of the paid quarantine accommodations and were thus placed back on the train to Delhi in an additional coach. The Times of India reported that in order to avoid such situations in the future, the Railways are planning to hand out pamphlets containing the necessary information to all passengers at Delhi station. Hopefully, India's stranded labourers can reach their homes with dignity, and such an episode is not repeated.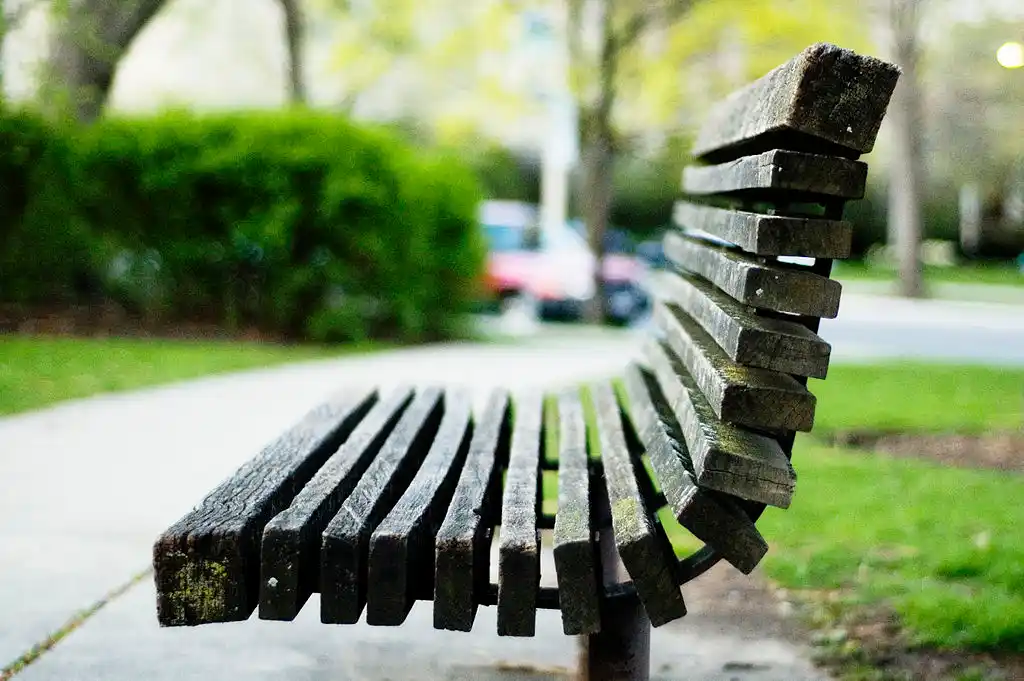 The Arré bench delivers stories that mattress. It hasn't achieved much sofar. But it's getting bedder.