Teachers in Maharashtra's Solapur are not letting the digital divide hamper students' education. They have painted the outer walls of 300 houses with lessons from textbooks for poor kids who can't afford the internet or smartphones.
Digital India is nothing more than a buzzword for hundreds and thousands of students across India with no access to internet or smartphones. But teachers are going out of their way to ensure no child is left behind. A school in Maharashtra is not letting the digital divide come in the way. In Solapur, teachers have introduced graffiti-style learning for poor students. Online lessons have nothing on these innovative open-air classrooms.
In Nilamnagar, around 300 outer walls of various houses in the vicinity have been painted with simplified textbook lessons from different subjects for students from Classes 1 to 10.
With many poor students being unable to afford smartphones for online classes amid the COVID-19 pandemic, a school in Maharashtra's Solapur city has found a new way of imparting education by painting walls of houses in the vicinity with lessons from textbooks.@EduMinOfIndia pic.twitter.com/BxWGGhzpOR

— Nikhil Verma (@NikhilV32753590) August 27, 2020
While online education has become the "new norm" amid the pandemic, with many students coming from families where their parents work as textile unit labourers, digital learning is a distant dream for them. But the dedicated teachers at the Asha Marathi Vidyalaya decided to take the matters into their own hands – quite literally. They painted empty walls with lessons, turning them into makeshift writing boards. Not only does this allow the students to revise lessons at their own will, but it also helps maintain social distancing.
Kalidas Chavdekar of Aasha Marathi Vidyalay uses the help of subjects painted on the wall of a house to teach students who are unable to carry smartphones to attend online school classes amid #Covid-19 pandemic in Solapur, #Maharashtra. (Photo/AFP) pic.twitter.com/a7dpOSNYao

— Filvin (@filvin) September 3, 2020
"We painted contents from textbooks on the walls of houses in Nilamnagar by making them simpler, comprehensible, and interesting. Students, as per their convenience, now go and stand in front of the walls, following all the social distancing norms and revise the lessons," Ram Gaikwad, a teacher from the Asha Marathi Vidyalaya primary school, told PTI. Comprising a range of subjects, the lessons painted on the walls include introduction to letters, numbers, sentence formation, grammar, mathematical formulas, and more.
There's so much scope of #InnovationForEveryone in #education we can learn everyday from #Teachers & #Students
180 walls turned into #blackboards to educate students in Maharashtra's Solapur#LearningNeverStops
https://t.co/wZyFxXxX2c via @indiatoday

— Chandan Singh (@chandansingh31) August 26, 2020
Not only are these graffiti lessons benefitting the 1,700 students enrolled in the primary and secondary sections of the school, but also those from schools located nearby.
Thanks to the determination of the these Solapur teachers, the lack of resources in the city haven't deterred the students from pursuing their studies. Truly, what an idea sir ji!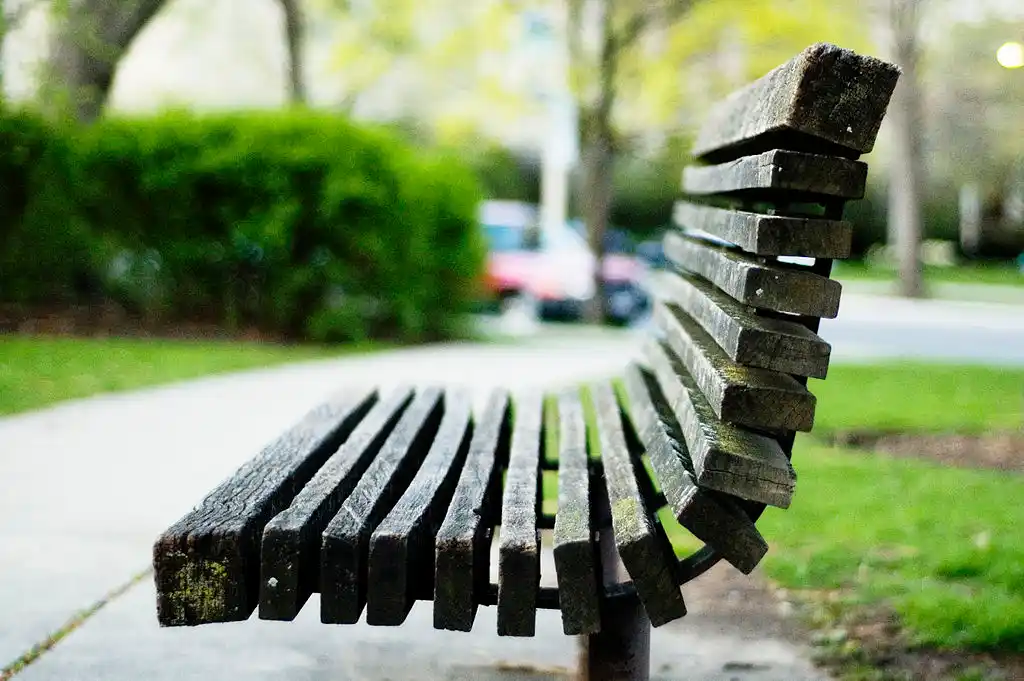 The Arré bench delivers stories that mattress. It hasn't achieved much sofar. But it's getting bedder.