Now migrants are dying on Shramik Special trains. With no food or water for 60 hours, a worker starved to death. On another train, a 10-month-old lost his life because he did not receive medical attention.
The Shramik Special trains announced by the Indian Railways have been operating for over a week, ostensibly engaged in ferrying back migrant workers stranded due to the nationwide lockdown back to their home states. However, the operation of these trains has been blighted by reports of substandard conditions for the passengers, mismanagement of routes, and in some extreme cases, of passengers dying while travelling.
A 46-year-old migrant labourer died on a Shramik Express train after having had nothing to eat or drink for 60 hours, a nephew accompanying him has alleged. Raveesh Yadav said no food or water was served on the train in violation of railway regulations.https://t.co/SNojKT2DU8

— The Telegraph (@ttindia) May 25, 2020
As reported by Telegraph, a 46-year-old migrant worker on one of these trains, from Maharashtra to Uttar Pradesh, died of hunger, his nephew claimed. He had nothing to eat or drink for 60 hours. The Railways released a statement saying that the deceased man had a pre-existing heart condition, which might have played a role in his death. Sadly, this was not the only reported case of a passenger dying on these trains due to negligence or lack of facilities.
An infant of only 10 months also died on a special train in Uttar Pradesh, news reports said. The child's family claimed that despite requests for medical attention, their pleas went unheard and the child died while travelling. A doctor was made available only after four hours but it was too late. The family was then transported to a quarantine centre in Tundla as it was suspected that the baby had died of coronavirus.
A 10-month-old boy suffering from fever and breathing difficulties on board a Shramik Special train died in Uttar Pradesh.

The family alleged that the railways did not arrange for a doctor despite their repeated pleas.https://t.co/1rSVaarp4M

— News18.com (@news18dotcom) May 26, 2020
These troubling stories have been emerging from across the country. On Sunday, three deaths were reported from three separate Shramik Special trains. Kanpur District Magistrate Brahma Deo Ram Tiwari was quoted as telling the media that all three passengers had serious ailments, and that their travel history was being examined.
Three persons onboard separate Shramik Special trains lost their lives due to various ailment, officials said here on Saturday.https://t.co/0WiKGUk6Du

— News18.com (@news18dotcom) May 24, 2020
Journalist Saahil Menghani has been sharing videos shot from inside these Shramik Special trains, which show the miserable conditions on board the coaches. In the videos, passengers claim there is no water to even wash their hands or perform ablutions, let alone to drink. The food served is also of inferior quality.
👉6th story of my #OperationShramikTrains

👉Migrants tell me, 'It's our 3rd day in this train from Delhi to Bihar's Purnia WITHOUT food/water'

👉'When we asked the driver how much more time would it take, he said, 1 mahina lagega jana hain toh jao. Rudely behave kia' pic.twitter.com/70Beqme353

— Saahil Murli Menghani (@saahilmenghani) May 25, 2020
Passengers have accused the authorities of behaving in a high-handed manner with them when they requested information or amenities.
"Trains will not reach on time if all of them are run on the same track. It is better to run some trains on routes where there is less traffic. It is quite normal to divert trains," Vinod Kumar Yadav said.https://t.co/7ftcT6btIr

— IndiaToday (@IndiaToday) May 23, 2020
Additionally, the trains are taking much longer than usual to reach their destination, and in some cases being diverted entirely, as the story of one UP-bound train that ended up in Odisha shows. Forty-one trains have reportedly ferried passengers to the wrong destinations. The Railways have claimed that this move is normal, and taken to decongest the routes, while the passengers on board claim to have been completely unaware of the new course.
Though the aim of the Shramik Special trains, which is to give stranded migrants a means to return home, is a humanitarian one, the stories about the execution of this operation leads one to believe that the journey has been nothing short of a nightmare.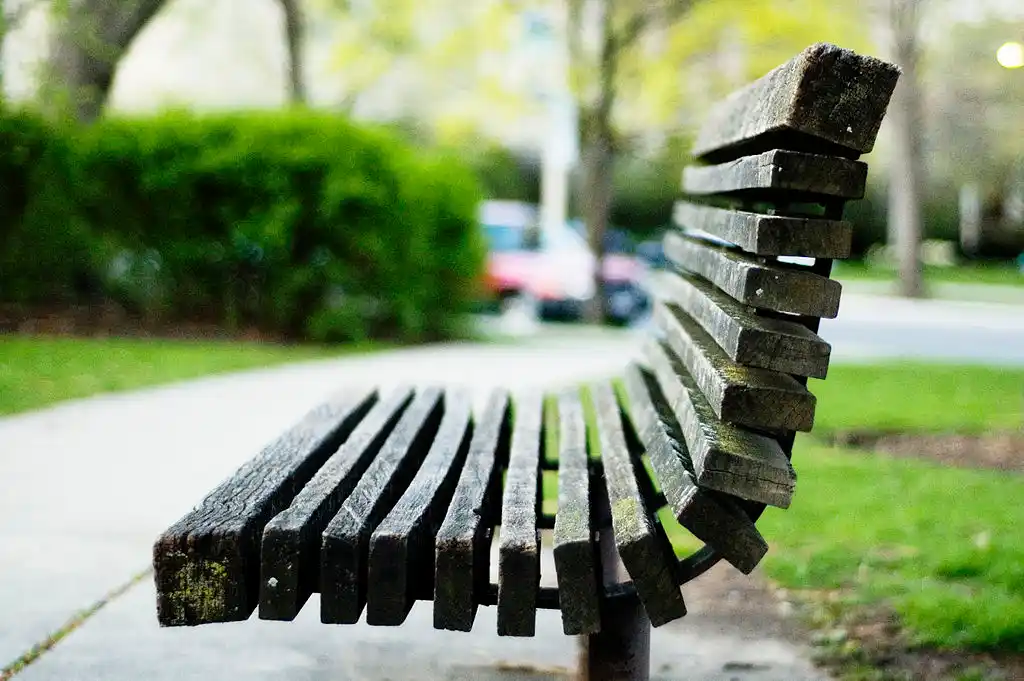 The Arré bench delivers stories that mattress. It hasn't achieved much sofar. But it's getting bedder.