The government has advised against the use of valved N-95 masks, saying they do not prevent the spread of the coronavirus. So what should we be using instead?
Earlier this month, India surpassed Russia to become the third country in the world to be worst affected by the novel coronavirus. The total number of infections have mounted to 11,55,191 and we've lost more than 28,000 people to the disease since the first case was reported in the country in January. We've been under lockdown – one of the harshest in the world – for close to four months. You'd think by now, we'd have got some basics right like which mask is the safest.
But as we "unlock" with abandon, the government has delivered a shocker: The N-95 masks with valved respirators, which people have been using for months now, are not as safe as we think.
They do not prevent the virus from spreading and are "detrimental" to measures adopted for its containment, according to a PTI report.
Director General of Health Services says use of valved respirator #N95 masks by public is detrimental to the measures adopted for preventing the spread of Corona virus as it does not prevent the virus from escaping out of the mask. pic.twitter.com/uQpRGL2iwS

— Nolan Pinto (@nolanentreeo) July 20, 2020
In a letter sent to states, the Director General of Health Services said that there has been an "inappropriate" use of N-95 masks, especially those with valved respirators by the public. "It is to bring to your knowledge that the use of valved respirator N-95 masks is detrimental to the measures adopted for preventing the spread of coronavirus as it does not prevent the virus from escaping out of the mask. In view of the above, I request you to instruct all concerned to follow the use of face/mouth cover and prevent inappropriate use of N-95 masks," DGHS Rajiv Garg said in the letter.
#N95mask #N95
Wear the right mask. #StaySafeStayHealthy
Care for people around you. pic.twitter.com/KUP5grfQlk

— Richa Jaiswal Proud#Banasthalite (@richaj1309) July 21, 2020
The DGHS has instead emphasised on the use of homemade protective cover for the face and mouth. In April, the government had issued an advisory on the use of homemade masks made of cotton cloth, which need to be washed every day.
Wear your home-made reusable face-cover/mask properly, at all times. Share this information and help us to help you. #BadalkarApnaVyavaharKareinCoronaParVaar #TogetherAgainstCovid19 pic.twitter.com/EVWsrWTKW2

— Ministry of Health (@MoHFW_INDIA) July 21, 2020
The latest advisory of course has left many confused. If health workers are wearing N-95 respirators why can't the public?
There's been a lot of confusion regarding #N95 #N95mask with respiration valves.
Govt says it allows the virus to escape out, so if you are infected, your mask will not stop the virus from going out, however you get enough filteration when you inhale. Secondly, look for N95 1/n pic.twitter.com/UJvUSCyeTh

— S Æ H-1L (@SahilChandwani) July 21, 2020
Incorrect headline

The advisory is about the N95 with a valve.

N95 masks are the safest mask to keep you safe from the Corona Virus. https://t.co/Fp8xA6YVTI

— Kapil (@kapsology) July 21, 2020
Please don't trust the media as they'll say anything for clicks and views. Health Ministry has said #N95mask with valve respirators are detrimental.

No Valve N95 masks are still the best measures you can take to if you have to step out of the house.

DON'T STOP WEARING MASKS.

— J̷̸̢̳̊̃͆̀è̴̲̺̞̥n̯̱͉̲̅̏̏̍́͢͜ (@jen_ishere) July 21, 2020
But there is a difference. An N-95 respirator has a two-way valve which filters particles while inhaling and exhaling. These are mostly used by medical professionals given their exposure to the virus. The one-way valve, which is largely sold in the India market, does not filter aerosols coming out of your mouth. This puts those around you at risk, according to a report in The Times of India.
#COVID19 | Why the government wants you to stop wearing valved N95 face masks?

Avoid wearing a mask which has valves or openings on the front as it might be a 'one-way valve' which is only going to protect the person wearing it

Read 👇https://t.co/7rvGC6gCJh pic.twitter.com/SLD96zNzxD

— The Times Of India (@timesofindia) July 21, 2020
So what the government is now saying is ditch the N-95 mask with a single valve. And there are more chances that your handkerchief or dupatta would work better. Point taken. We have only one question: Why did it wait for four months to draft that advisory?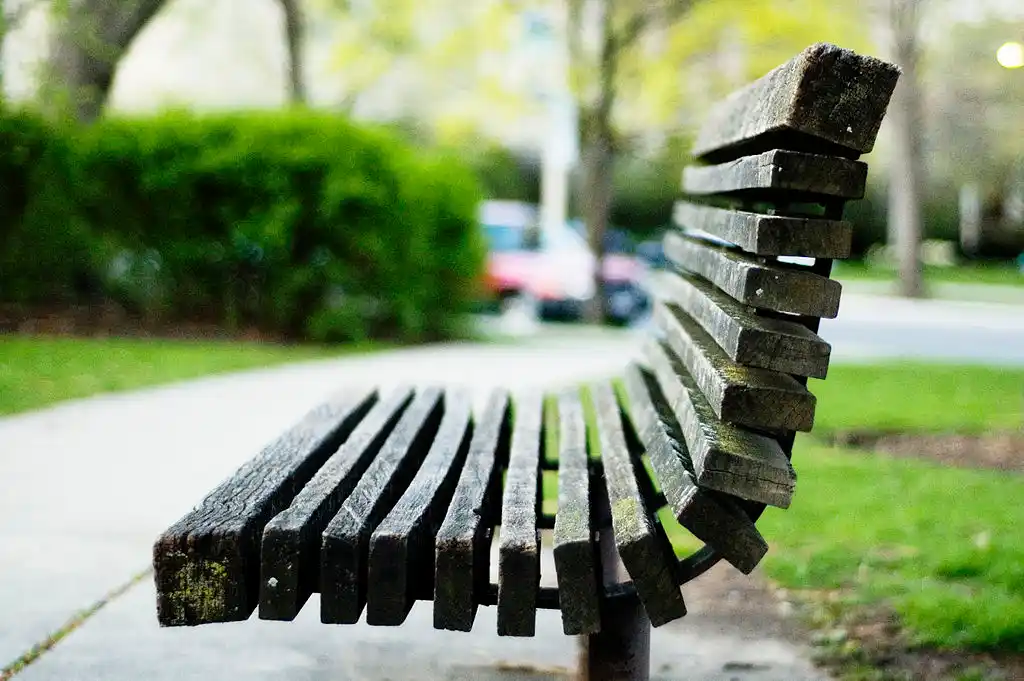 The Arré bench delivers stories that mattress. It hasn't achieved much sofar. But it's getting bedder.