The Covid-19 pandemic, aided by fake WhatsApp videos, has led to violence against the minority community in several parts of the country. It has led the chief ministers of several states, including B S Yeddyurappa and Uddhav Thackeray, to issue strong warnings against communalising the disease.
It's no secret that misinformation and rumours spread like wildfire in our country. Headlines are created and spread faster on WhatsApp groups than they are in newsrooms, leaving those of us who don't have the time to fact-check every link shared online vulnerable to a barrage of fake news.
Over the last few days, one community has been on the receiving end of this exact virus. Ever since it was announced that a number of people who attended the Tablighi Jamaat event in Delhi had tested positive for Covid-19, morphed clips and photographs targeting the Muslim community have begun to spread online. This has led to reports of violence and scuffles in several states of the country.
The latest of these incidents took place in Karnataka.
On Monday, a clip circulated showing Muslim fishermen, who had gone to the banks of the Krishna river to collect their catch, being heckled and humiliated by villagers. In the now-viral clip, the men are made to kneel while villagers are heard shouting, "You people are the ones who are spreading the disease. Why are you coming to our village?"
The previous day, a group of men were reported to have barged into two separate mosques in the state and heckled the imams and muezzins for apparently not following Prime Minister Narendra Modi's diya jalao campaign. Over 20 people were arrested for disrupting communal harmony a day later.
In Bengaluru, meanwhile, an activist who was distributing food to migrant worker communities was stopped by 20-30 men and asked if she had "come from Nizamuddin" to "spread the disease".
The Nizamuddin event, which has been called India's worst vector, had led to a barrage of morphed clips online — more than a few implying that members of the Muslim community had been spitting on vegetables, and licking utensils in order to spread the virus. While all the videos were later found to be fake, hashtags like "CoronaJihad" and "NizamuddinIdiots" continued to trend for a few days, spreading more misinformation and Islamophobia.
Beware of these 8 Fake news about Muslims and Tabligh Jamaat doing. 1/3 @CNNnews18 @news18dotcom pic.twitter.com/jXrgkFGV3b

— Qazi Faraz Ahmad (@qazifarazahmad) April 7, 2020
Why has FIR for spreading fake communal propaganda not been registered against ANI & Smita Prakash @DCP_Noida? pic.twitter.com/uRY7wNi9Hu

— Prashant Bhushan (@pbhushan1) April 8, 2020
As a result, incidents of violence and scuffles haven't been restricted to just Karnataka. Three separate cases of Muslim men being harassed in Delhi over the last week have also been linked to these rumours. Of the three men who were beaten, a 22-year-old from Bhopal was accused of being part of a "conspiracy" to spread the coronavirus.
In Uttarakhand, a Muslim fruit vendor was also asked to shut his shop by a group of men, as seen in a video that went viral a few days after the Tablighi Jamaat event. The state later filed a case against six men for targeting members of the minority community.
Goons ask Muslim fruit vendors to shut shops. They ask Hindu vendors to inform them if 'Mohammeden' vendors open shops. Video from Haldwani, Uttarakhand.pic.twitter.com/Z2erO3j4OJ

— Mohammed Zubair (@zoo_bear) April 6, 2020
Similar incidents were reported from Assam, where the police were forced to intervene after a mob gathered over rumours, and in Jharkhand, where a man reportedly died and two others were injured, after a rumour that Muslim men were intentionally spitting in public places to spread coronavirus led to a violent clash.
In some parts, the backlash has been so alarming that chief ministers have had to put out warnings. Karnataka Chief Minister B S Yeddyurappa has said anyone communalising the incident will be dealt with strictly. Earlier both Maharashtra Chief Minister Uddhav Thackeray, and Andhra Chief Minister YS Jaganmohan Reddy did the same.
#Karnataka CM @BSYBJP says if anybody tries to target Muslims community alleging spread of #coronavirusinindia , he will take strict action, won't tolerate communal targeting. BSY probes his mettle, yet again. #Respect https://t.co/ueIMk9QlTb

— Pooja Prasanna (@PoojaPrasanna4) April 6, 2020
As we enter another week of uncertainty over the future of our lockdown, we can only hope that these appeals are heeded. While the states continue to track down those who attended the Nizamuddin event, it's clear — even from the statements of our chief ministers — that now is the time for us to stand in solidarity, and not bigotry.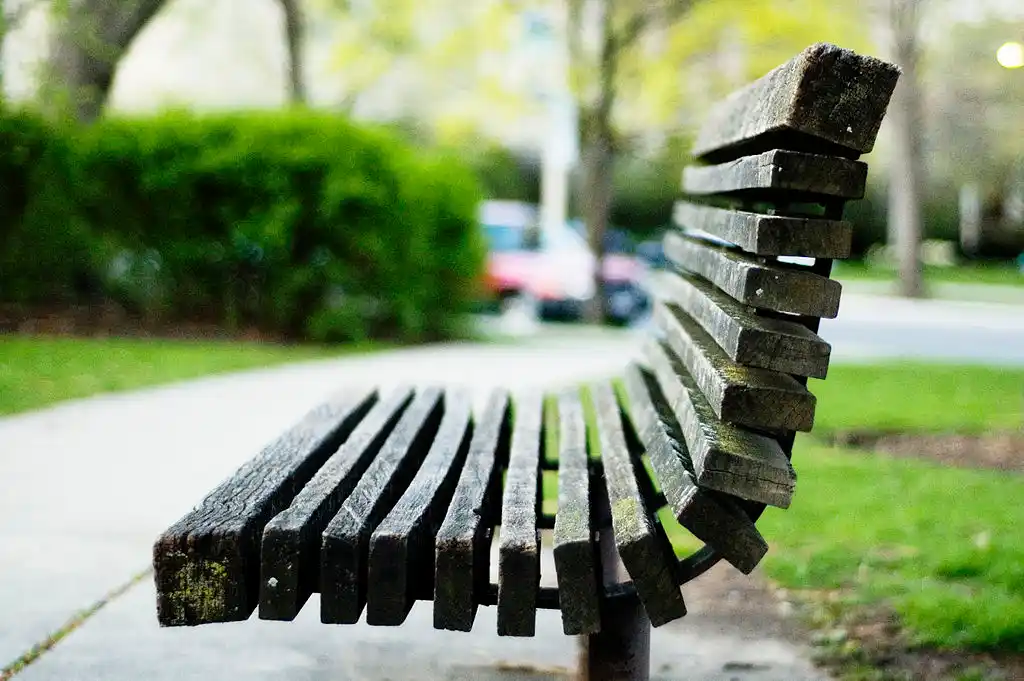 The Arré bench delivers stories that mattress. It hasn't achieved much sofar. But it's getting bedder.