With more than 51,000 Covid-19 cases, Mumbai has surpassed Wuhan, where the virus emerged. But the spread of infection might have reached its peak, which means it will only go down from here.
The coronavirus pandemic in India doesn't seem to be subsiding in the near future, as the country just happened to overtake Spain in the number of total positive cases, becoming the nation with the fifth-highest number of positive Covid-19 cases in the world. Within India, the state of Maharashtra has become the epicentre for coronavirus, with the city of Mumbai having the highest concentration. As of data published by the state government on Tuesday, Maharashtra's count climbed to over 88,000, taking it past China's number of 84,000 positive Covid-19 cases. In fact, Mumbai even surpassed the Chinese province of Wuhan, where the virus was first detected, marking a grim landmark in the fight against coronavirus.
Mumbai, has recorded 51,000 cases of #COVID__19, taking it past the peak in #Wuhan, where the virus first emergedhttps://t.co/7S0EH8udHs

— BBC News India (@BBCIndia) June 10, 2020
On Tuesday, the number of Covid-19 cases in Mumbai touched 51,100. In Wuhan, the confirmed number of cases stands at 50,333. However, while in Wuhan there were 3,869 deaths recorded due to the coronavirus, Mumbai's total is significantly lower, at almost half of Wuhan's fatality count with 1,760 deaths. This lower death rate is a silver lining in a dark cloud for the city, even as the rising number of cases seem daunting.
Mumbai once hoped it would out do Shanghai. If not that Chinese city, we've now beaten Wuhan albeit for all the wrong reasons. https://t.co/Yp4xpNmXY3

— Nikhil Pohekar (@nIKHIL_pOHEKAR) June 10, 2020
Presently, Maharashtra's case count far outstrips that of any other state in India, as the next highest number of reported cases comes from Tamil Nadu, where there are over 33,000 cases – less than half of Maharashtra's. However, compared to states with fewer cases – like Gujarat, West Bengal, Madhya Pradesh, and Telangana – Maharashtra's fatality rate is lower. Currently, Maharashtra's fatality rate has seen 3.58 per cent of Covid-19 patients succumb to the illness, making it the fifth-highest in the country.
Maharashtra has highest number of Covid cases in India, but is fifth in terms of fatalities

ThePrint's @DhingraSanya reportshttps://t.co/sOHG4xXmtI

— ThePrintIndia (@ThePrintIndia) June 10, 2020
A lower fatality rate is not the only positive emerging from Maharashtra's fight against the coronavirus. In Mumbai, the average rate of doubling has increased from 11 days to 23 days, according to a report in The Times of India. P North Ward (Malad) being the only exception.
Sources in the BMC told The Economic Times that the rate of infection in the city has reached its peak, which means from here on it will only go downhill from here.
Some good news: Mumbai's corona doubling rate is now upto 23 days.. https://t.co/WjIrjx6kZb @AUThackeray @IqbalSinghChah2 @mybmc

— Rajdeep Sardesai (@sardesairajdeep) June 10, 2020
This week has also seen reports emerge of the growth curve of the infection appearing to flatten in some of Mumbai's worst-affected areas, like Dharavi, which is Asia's largest slum.
Hotspots Dharavi, Worli Show Signs of Flattening of Covid-19 Curve as Rate of Infection Goes Downhttps://t.co/bbuo4JIYay#Dharavi #Mumbai #CoronaHotspot #COVID19

— Yahoo India (@YahooIndia) June 9, 2020
While the tentative reopening of some of Mumbai's businesses has likely contributed to the spike in the number of cases, there is still hope that the virus can be beaten. And that the worst is behind us.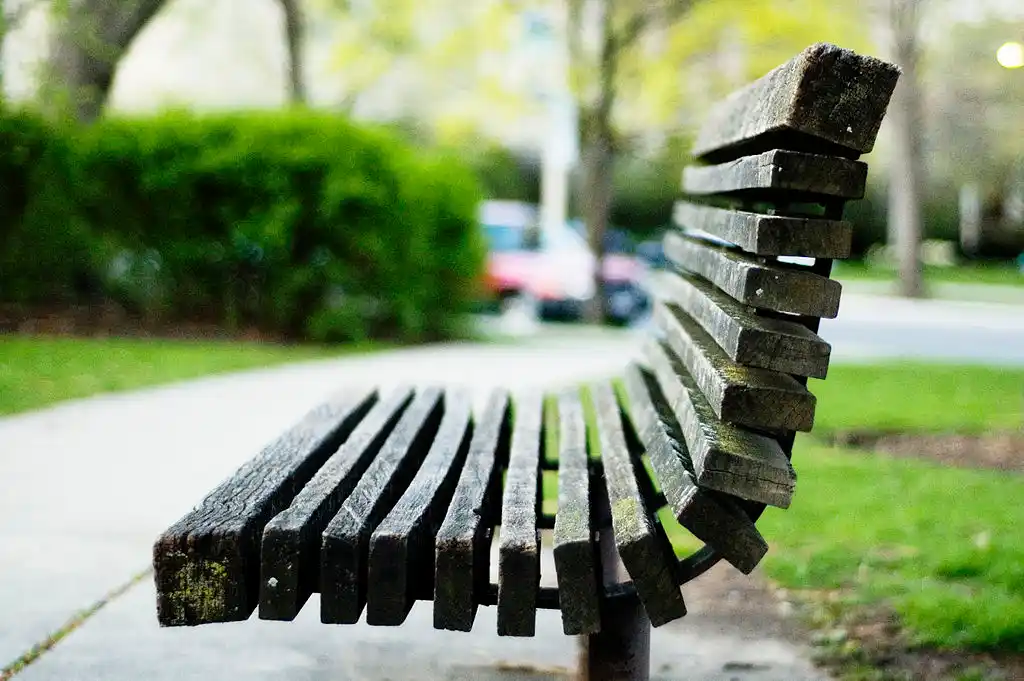 The Arré bench delivers stories that mattress. It hasn't achieved much sofar. But it's getting bedder.