A video of the sister of a policeman in Ghatkopar, Mumbai went viral on social media – the woman was pleading that her Covid-19-infected brother be granted admission to a hospital. The family had run from pillar to post, but were either rejected by most hospitals, or were asked for heavy deposits.
The rising Coronavirus cases across the country have exposed the vulnerable healthcare system in the country. In cities like Mumbai and Delhi, the situation is dire with desperate family members heading from one hospital to another in search of beds or ventilators.
A video of a woman in Ghatkopar, Mumbai went viral on social media, as she was seen pleading for her Covid-19-infected brother who lay on the floor.
1/2 .. #हॉस्पिटल म्हणतात #Corona चा रिपोर्ट आल्यानंतरच तुम्हाला घेणार आणि रिपोर्ट यायला 48 तास लागणार तोपर्यंत हा जीव भगवान भरोसे ? गोरगरीब जनतेचे जीव घेणारे तुमचे नियम बदला .जर एका #पोलिसाचे हाल इतरांचं काय ?@mybmc @CPMumbaiPolice @OfficeofUT @rajeshtope11 pic.twitter.com/xeyUDxkPx4

— Ram Kadam (@ramkadam) June 7, 2020
"After he started feeling feverish a few days ago, we were advised by our family doctor to get him tested. He was detected with typhoid. Since Saturday, he has been experiencing breathing difficulty. We took him to several hospitals in Ghatkopar, all of which refused admission fearing that he suffers from coronavirus," the woman said in the video. She also claimed that hospitals asked for deposits to the tune of Rs 80,000 to one lakh. "The financial situation of our family is not strong. He has been serving the people selflessly, fighting coronavirus pandemic in the city for the past couple of months, and we have no help coming in when we need it the most," she added.
Senior officials visit cop's house in Ghatkopar and get him admitted to a govt hospital.#COVID #COVID19 #coronavirus #CoronavirusIndia #MumbaiFightsCovid19 https://t.co/nS1MpmvTC9

— Mumbai Mirror (@MumbaiMirror) June 8, 2020
BJP MLA Ram Kadam took up the issue and through a series of tweets, tagging the various authorities in Mumbai, from the BMC, to the police and the Chief Minister to provide help to her as soon as possible.
1/2Family got a Covid test done and now test report will come after 48 hrs.The cop is seriously ill but no hospital is ready to admit him bcz of no Covid report. Family says with each hour passing, we feel extremely scared for him.Condition is bad. He was serving the society but

— Ram Kadam (@ramkadam) June 7, 2020
Once the video went viral, the machinery swung into action. Naval Bajaj, joint commissioner, administration, Mumbai Police, who is also the nodal officer designated by the state for providing aid to police personnel in the city, said the family did not contact the helpline. Kadam claimed that his admission was refused because authorities were awaiting his Covid-19 test reports, and the time lag has become a big issue in the city.
Sister pleads on a video to get breathless Mumbai Police constable admitted

(report by @pratik_salunke and @jaynaidu87) https://t.co/CkOopLEHFA pic.twitter.com/kTin0n1fmq

— HTMumbai (@HTMumbai) June 8, 2020
Eventually, senior inspector Vijay Singh Ghatge and another senior officer visited his house and took him to Kasturba hospital. "We took him to a government hospital where he would be looked after well," inspector Vijay said.
Watch: A Mumbai policeman's sister pleads for a hospital bed for her #Covid19-afflicted brotherhttps://t.co/KjzLxqMetT

— scroll.in (@scroll_in) June 8, 2020
The fact that even our Covid warriors and frontline workers are not able to get help when they've been on duty protecting the rest of us, it paints a bleak picture of the situation in the city. With Unlock 1.0 well underway and Mumbaikars coming out in huge numbers, the situation remains worrisome. The city has over 48,000 cases and over 1,600 people have succumbed to the disease so far.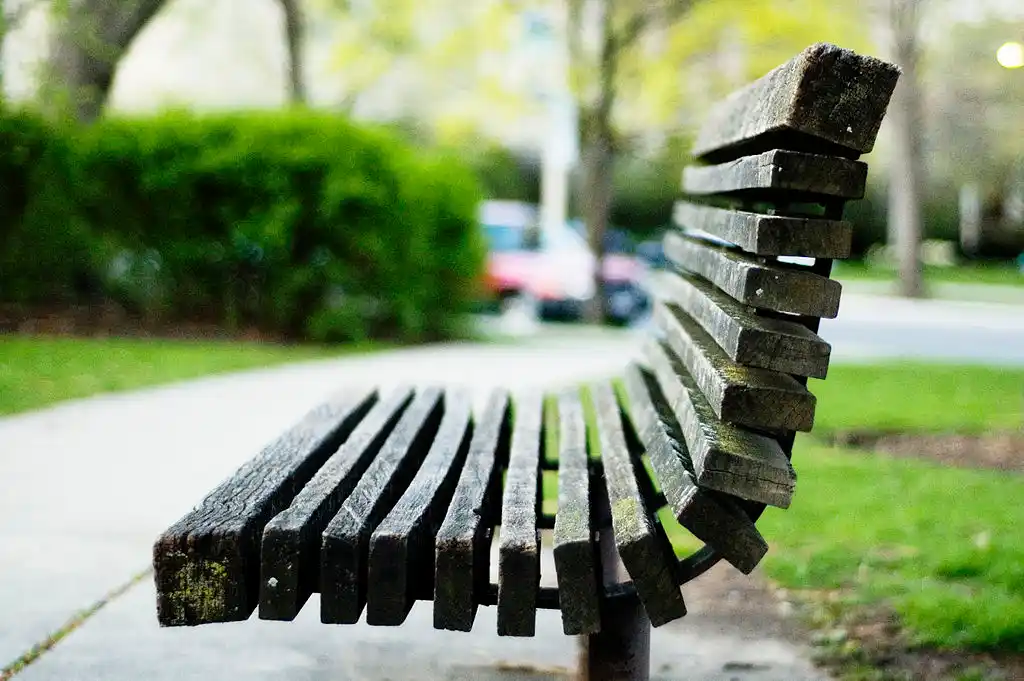 The Arré bench delivers stories that mattress. It hasn't achieved much sofar. But it's getting bedder.