Bhagwat Prasad Pandey, a sub inspector from Sidhi in Madhya Pradesh, has become an internet sensation for speaking in rhyming couplets much like Salman Khan's Chulbul Pandey. "Daulat hai, chaurat hai, izzat hai, phir ghar mein theherne mein kya dikkat hai," he asks.
The nationwide lockdown to halt the spread of the coronavirus has been an endless source of stories for the past month. There are the serious ones, like the migrant worker crisis and the heightened bigotry, there are the positive ones, like those about doctors and citizens going beyond the call of duty to fight the virus, and there are the plain absurd ones, which serve to give us a laugh in these difficult times.
One such story comes from Sidhi in Madhya Pradesh, where sub inspector Bhagwat Prasad Pandey has become something of a viral internet sensation for the way in which he is channelling his inner Chulbul Pandey, the Salman Khan character from the film Dabangg, in his creative way of policing the streets and ensuring the citizens in his neighbourhood respect the rules of the lockdown.
Much like the cult favourite Bollywood character with whom he shares a last name, Pandey has a habit of speaking in quote-worthy rhyming couplets to get his point across. "Ab na dawa lage na dua lage, jab Pandeyji ki hawa lage" (Neither medicines or prayers will help you, when Pandey's force hits you) is one of his dialogues. Another one goes, "Daulat hai, chaurat hai, izzat hai, phir ghar mein theherne mein kya dikkat hai?" (You have money, fame, and respect, then what is the difficulty in staying at home?)
Pandey is not afraid of warning violators of the lockdown that he will not hesitate in thrashing them should he catch them breaking the rules repeatedly – but for first-time offenders, his penalties are more benevolent. They include making people do squats on the road, and making them sing songs to entertain him. One quick-witted fellow even responded to Pandey's request with the classic "Accha toh hum chalte hain… wahin, jaha koi aata-jaata nahin" (So now I will go… to the place where nobody comes or goes.) But Pandey is not all about the punishments. He even hands out face masks to those he sees roaming around without them.
The cop has a YouTube channel where he posts videos of his interactions with lockdown violators, and has joined Twitter this month. Sure enough, he has come in for praise on these social media platforms for his novel approach in dealing with restive citizens during this nationwide lockdown.
Hey guys if u haven't check-out @Bhagwat32033907 (Bhagwat prasad Pandey) videos yet, do visit his YouTube channel, this man is something else, and the way he is doing is duty, helping people, and how calmly he persuade people to stay at home is amazing.

— manmohit (@manmohit10) April 16, 2020
Also I cam across Inspector Bhagwat Prasad Pandey who spreads awareness in a light heartened manner and also feeds the hungry and thirsty animals on the roads. Seriously 'not all heroes wear capes.

— Renuka Bapat (@Renuka840800427) April 19, 2020
Best policing I have seen in these days of Corona Pandemic. No lathis only lessons with a extra tone of fun element. Sub-inspector Bhagwat Prasad Pandey Sir is a great example to the nation what a real hero looks like. 👮
Do watch the interview: https://t.co/vsIrOMhttB

— Abhay Thakur (@thakurabhy33) April 20, 2020
A common refrain in the tweets praising Pandey is that not all heroes wear capes. Pandey has proved, through his actions, that some of them wear khaki too.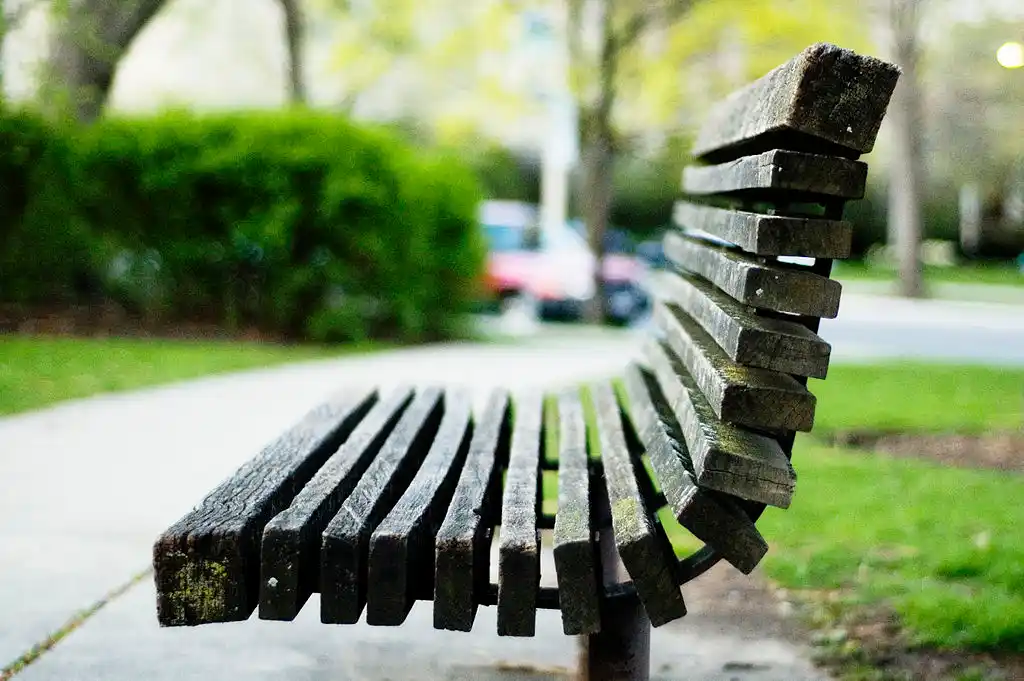 The Arré bench delivers stories that mattress. It hasn't achieved much sofar. But it's getting bedder.