In a headline that is more 2020 than any other this year, a groom from Mumbai and a bride from Delhi decided to go ahead with their wedding despite the lockdown… over Zoom.
You don't have to test positive for COVID-19 for its globe-spanning effects to change your life. While large gatherings like the Olympics in Tokyo and the IPL in India have been postponed or cancelled, even more private affairs have had to bear the brunt of the pandemic – just ask anybody who has had to celebrate their birthday in quarantine.
Weddings of course have been thrown into disarray by the outbreak. Well, not all of them. In a headline that is more 2020 than any other this year, a groom from Mumbai and a bride from Delhi decided to go ahead with their wedding, albeit with a twist – the entire ceremony was conducted over Zoom, the popular video-calling app. Guests included the couple's relatives from Canada and Australia joined the party.
Wedlockdown: Girl in Delhi, boy in Mumbai tie the knot https://t.co/hJPD99POo5

— TOI India (@TOIIndiaNews) April 6, 2020
Naturally, this bizarre iteration of modern love was made for the internet, and the story has gone viral.
But this is India, which means begani shaadi mein Twitter dewana.
What about Honeymoon Trip, Etc Etc…….Is it via online ?????????????? – https://t.co/CIGLAaX2L5

— BCMenon (@balpallavi) April 6, 2020
Yet another Twitter user was worried about the honeymoon.
Chalo beta,
Ab 1st night bhi aise hi manana.
.
On Zoom,
.
With the whole family watching.
.
Can imagine pops saying: "Oye Preet, theek se kar!
Khota jeha."
https://t.co/uW2SEeZ8WQ

— That wicked thing you do. (@ZeHarpreet) April 6, 2020
And there was someone who was so impressed with the way the video-calling app had served its function for the public part of the ceremony, he also suggested using it for more *ahem* private goings on as well.
@aaravaarav77 ye try ker le🤪🤪dimag thik ho jayega tera 😂😂😂https://t.co/u4pnOQxgGy

— Soulhealer (@myownhealer) April 6, 2020
Given how the coronavirus has played fast and loose with so many people's personal plans, this good fellow was quick to jump on a smart idea and suggested it to a friend who was presumably facing the same predicament of planning a function in the midst of a lockdown.
Kudos & best wishes to the newly weds & their families.

A lovely example of leading their own lives but not risking anyone else's life in these testing times.

https://t.co/jAkTxAT1Nl via @timesofindia

— 𝕳𝖊𝖑𝖑𝖋𝖎𝖗𝖊 (@hellfire_81) April 6, 2020
This is the smartest wedding of the season. It has also given every introvert who hates attending family functions the option of saying "Can I join via Zoom?" and for that, this couple will become cult heroes. Preet Singh and Neet Kaur, may you have a happy marriage!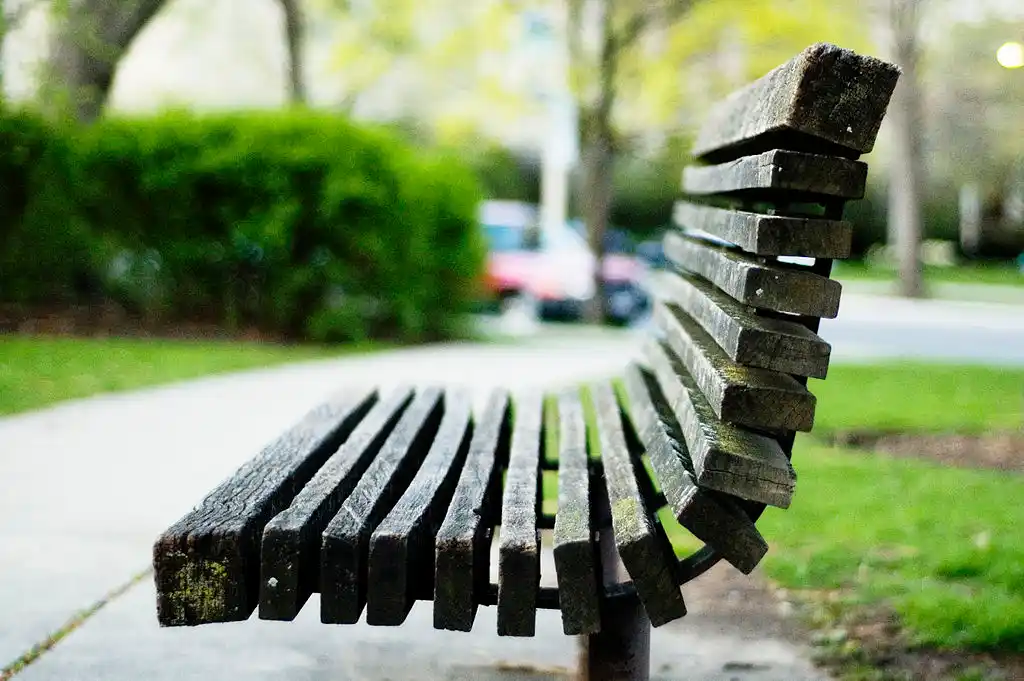 The Arré bench delivers stories that mattress. It hasn't achieved much sofar. But it's getting bedder.