Prime Minister Narendra Modi has given the nation a to-do list. Don't fire your employees, download the Arogya Setu app, and more.
Prime Minister Modi announced the extension of the nationwide lockdown until May 3 today. "In my discussions with the state governments, and various stakeholders, one thing was unanimous: That we should extend the lockdown. So, I announce today that the lockdown will be extended till May 3," Modi said in an address to the nation that lasted around 30 minutes.
Measures would be more stringent for the next week. "Until April 20, we will evaluate how different states are dealing with the pandemic. States which will not let hotspots increase, they could be allowed to let some important activities resume, but with certain conditions," PM Modi said.
#Lockdown2 | Covid-19 lockdown, extended till May 3, will become more strict for next one week, says PM @narendramodihttps://t.co/KyYZhYzxMy pic.twitter.com/HVZ2vpY28v

— Hindustan Times (@htTweets) April 14, 2020
In his earlier addresses, Modi had asked Indians to clap from their balconies, clang utensils, and light candles to honour frontline workers. We all know how that turned out, with people partying on streets and houses catching fire. This time, the PM has given us a more practical to-do list.
Take care of the elders in your family
Strictly follow guidelines of lockdown
Increase immunity, follow Ayush ministry guidelines
Download the Arogya Setu App
Help poor families
Don't sack your employees
Respect corona warriors
PM Modi asks people to do 7 things : take care of elderly, keep social distancing/lockdown, follow AYUSH advises to improve immunity, download Arogya Setu app, help/feed poor, be sensitive to fellow workers/do not sack them, respect/honour #CoronaWarriors @IndianExpress

— Liz Mathew (@MathewLiz) April 14, 2020
He said the country has benefited from social-distancing measures and the lockdown. "Yes, we had to pay a price but that's not more important than the lives of Indians."
The announcement drew a flurry of reactions on social media.
Former Jammu and Kashmir CM Omar Abdullah asked people to cooperate with authorities, so we don't get a further extension in May.
The extension of the lockdown till May 3rd isn't something we all wanted but given the threat we face from COVID 19, it's a necessity. Let's do everything we can to cooperate with the authorities to avoid a further extension in May

— Omar Abdullah (@OmarAbdullah) April 14, 2020
Congress's Shashi Tharoor supported the move to extend lockdown but said more could have been done on the economic front.
I support the announcement by @PMOIndia @narendraModi of #Lockdown extension. Can't discard the gains being made. But he should have also announced serious relief for those who cannot make ends meet. MNREGA payments, JanDhan accounts, GST dues to states,&aid to sweeten the pill.

— Shashi Tharoor (@ShashiTharoor) April 14, 2020
Advocate Prashant Bhusan echoed that sentiment, saying migrants need income support. The PM mentioned in his address that easing the difficulty of the poor is among his top priorities.
As lockdown is extended till May 3, spare a thought for Crores of poor daily wage earners & migrant workers left without jobs & money & are struggling for food. They need basic income support which most Western Govts have done. Asking the starving to do Yoga doesn't help! pic.twitter.com/ZxVFIs77FF

— Prashant Bhushan (@pbhushan1) April 14, 2020
Journalist Vidya Krishnan asked why it was only the people being asked to do things, while the government was shirking its responsibility.
ONLY prime minister in the world who keeps asking citizens to do more & more while his govt goes to Supreme Court to do as lil as possible

(so far they've gone to court to stop free testing
to stop media from asking ques
to defend PM CARES
to defend shutting down of BMHRC) https://t.co/aH8J7oxq2q

— Vidya (@VidyaKrishnan) April 14, 2020
The memes started flowing in within minutes of the address.
TBH, the 25-minute announcement could have been an email.
Modi-ji's speech should come with a 'Skip Intro' button.

— Gabbbar (@GabbbarSingh) April 14, 2020
That's one way to put it.
Modiji after extending lockdown#Lockdown2 pic.twitter.com/G4YcTiaCRv

— Vaibhav Hatwal ◟̽◞̽ 🤧 (@vaibhav_hatwal) April 14, 2020
Task kahaan hai? What is this behaviour, Modi ji?
When Modi ji addresses the nation & end up without giving any Task
Bhakt:#Lockdown2 pic.twitter.com/ORz7OjGpGm

— Ankit Prakash Ching (@arunankit46) April 14, 2020
I quit.
#Lockdown2
After hearing about the extension of lockdown till 3rd May… pic.twitter.com/KdwbFrkRxz

— Mohit (@Mohitt05) April 14, 2020
WhatsApp, where you at?
PM " #Lockdown2 will remain till 3rd May "

Whatsapp Admins : 3+5×20/56(20) pic.twitter.com/CcWJsePQLz

— Rofl Gandhi 2.0 (@RoflGandhi_) April 14, 2020
What everyone's feeling.
#Lockdown2 till 3rd May

My family members to me And
Me to my family members… pic.twitter.com/2HzHBI0EWr

— Darshan Baria (@darshan_baria) April 14, 2020
With the lockdown extended until May 3, all we can do is follow social-distancing measures and stay safe.
May the Fourth Be With You.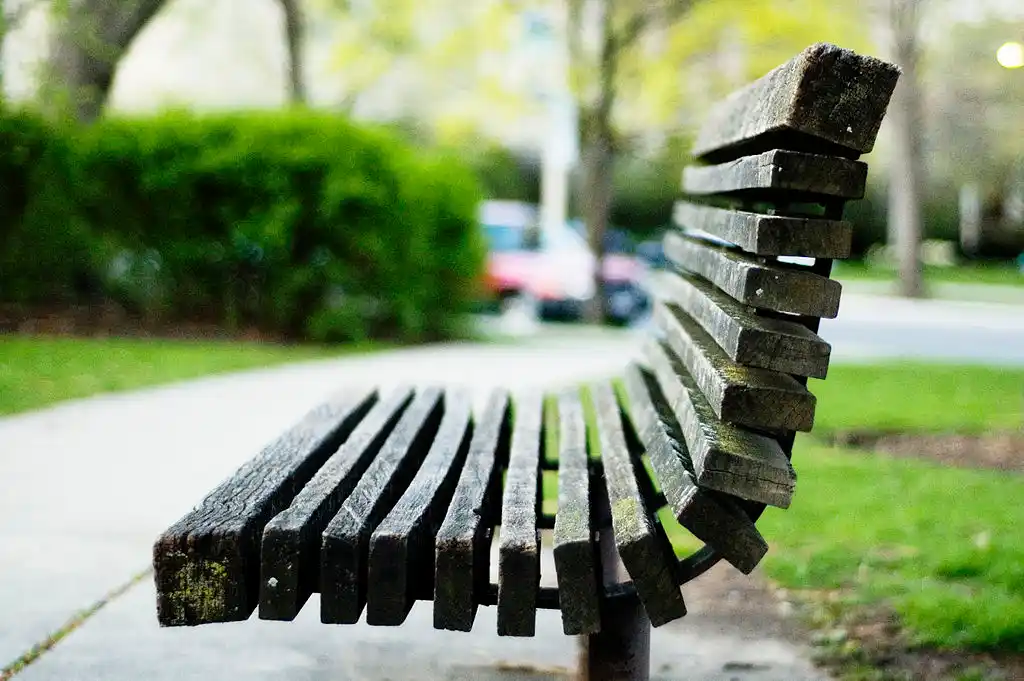 The Arré bench delivers stories that mattress. It hasn't achieved much sofar. But it's getting bedder.