The lockdown is only a "temporary" measure against the coronavirus, India's leading medical research body has told the government. What we need then is a more scientific approach – increased screening and more quarantine facilities.
While chest-thumping anchors on TV have already declared victory against the coronavirus pandemic, reality seems to be a lot more humbling. An investigative report by Article 14 has revealed that India's leading medical research body, the Indian Council of Medical Research, told the government in late March that the lockdown would only delay the pandemic and not control it.
Without a lockdown, daily infections would peak between 100 to 150 days from the first reported infection, and with a lockdown, the peak would come within 150 to 200 days. ICMR told the government that lockdown would only prevent 20 to 25 per cent infections that would eventually be detected at the peak of the pandemic. Shutting down the country is only a temporary solution and what India needs are other scientifically-proven measures to contain the spread of the coronavirus, the report says.
"Generalized large-scale transmission is inevitable with devastating numbers spaced by time and location:"In early April, @ICMRDelhi said Modi's #lockdown, without other measures, would, at best, reduce peak infections by 40%, at worst 20-25%. Read now. https://t.co/a9OMBPSmoC

— Article 14 (@Article14live) April 23, 2020
"Best use of lockdown is preparedness" for measures, such as house-to-house screening and scaling up quarantine for those showing symptoms in affected communities, said Vinod K Paul, a Niti Aayog member and one of India's top advisors on the pandemic, during the course of a presentation made to the government. "Absent any other control measure, lifting the lockdown would allow a resurgence of transmission," the ICMR's draft internal presentation said.
While India's lockdown has been extended until May 3, Fitch Solutions said it believes it "will fail to stem the continued surge in infections and also fail to flatten the infection curve." It cited four reasons for the same:
Carriers of the virus can be asymptomatic
Rural migrant workers gathering at transport depots
Squalid living conditions in many parts of India
Low testing rate
"India's #COVID19 testing rate is only at about 257 per million people, as compared to 11,159 in the US, 5,539 in the UK, and 10,855 in South Korea," Fitch Solutions noted https://t.co/opmG3ltweX

— Livemint (@livemint) April 22, 2020
While certain institutions have questioned the effectiveness of the lockdown, Prime Minister Narendra Modi's leadership received praise from Microsoft co-founder Bill Gates. "We commend your leadership and the proactive measures you and your government have taken to flatten the curve of the Covid-19 infection rate in India, such as adopting a national lockdown expanding focused testing to identify hotspots for isolation, quarantining, and care, and significantly increasing health expenditures to strengthen the health system response and promote R&D and digital innovation," Gates wrote in the letter.
Public health experts across the world have constantly opined that lockdowns merely buy us time, and with no vaccine or cure in near sight, the way to really defeat the virus is mass testing, using a data-driven targeted approach. "Instead of quarantining the entire population (and assuming anyone could be carrying the virus), the most pragmatic way out would be mass-testing people with symptoms, and then tracing all of their contacts," said Devi Sridhar, chair of global public health at the University of Edinburgh.
What's the best path out of lockdown and to avoid being stuck in a costly cycle of lockdown/release while population gains immunity? My thoughts on where this is going in next 6 months here: https://t.co/qLDm8tv8a9

— Devi Sridhar (@devisridhar) April 1, 2020
India has so far reported 21,797 total coronavirus cases with the death toll rising to 681. Total tests conducted by India stand at 5,00,542 as of 9 am on April 23.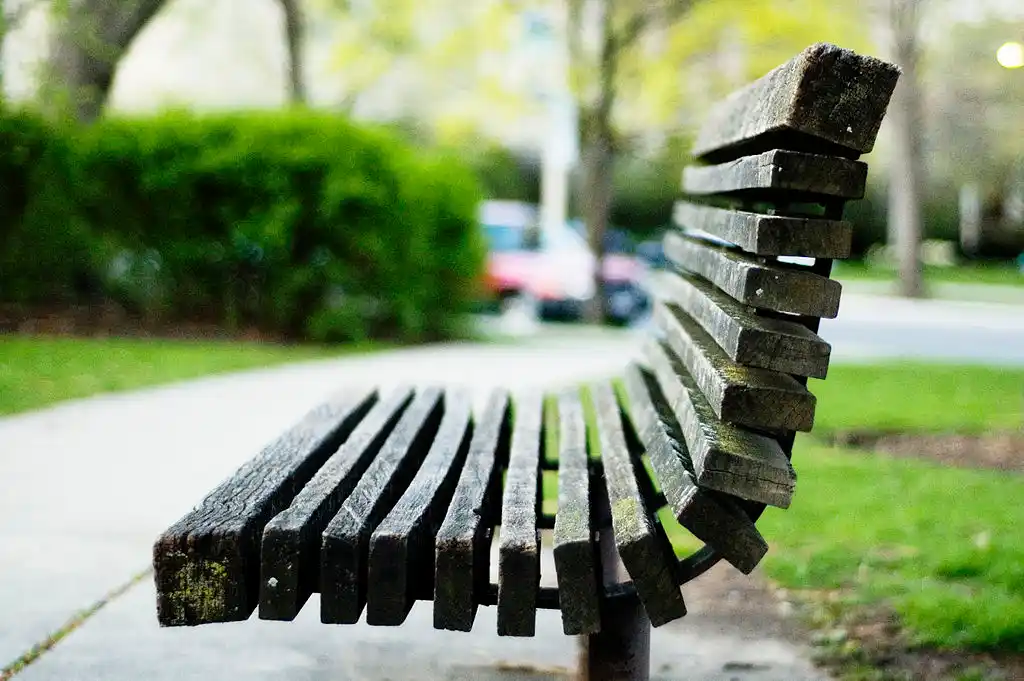 The Arré bench delivers stories that mattress. It hasn't achieved much sofar. But it's getting bedder.