Amid the coronavirus pandemic, Mumbai's biggest Ganesh festival – Lalbaugcha Raja – has been cancelled for the first time in 93 years. Will other Ganpati mandals follow its lead?
A week after the Odisha administration threw caution to the wind by petitioning the Supreme Court to hold the Jagannath Rath Yatra in Puri in the middle of the pandemic, the organisers of Mumbai's biggest Ganesh festival – Lalbaugcha Raja – have decided to set an example.
For the first time in its nearly 90-year history, the committee has said that it will not be putting an idol on display during this year's Ganesh Chaturthi, in light of the Covid-19 outbreak. Instead, the organisers have said, they would celebrate the two weeks as a "health festival", earning them the praise of large sections of social media.
What a super idea that Mumbai's famous #Lalbaugcha Raja to not keep a Ganesh idol this year and instead set up a #COVIDー19 blood and plasma donation camp. The TRUE spirit of religion indeed! Caring, humanitarian, healing, lord Ganapati would smile. 🙏https://t.co/M9ExZPj48C

— Sagarika Ghose (@sagarikaghose) July 1, 2020
Big decision coming from the organisers of #LalBaughChaRaja in #Mumbai

For the first time in its history, the famous Ganapati pandal won't have an idol.

Instead, there'll be a blood donation & plasma therapy camp for 10 days of the festival #GaneshChaturthi pic.twitter.com/fJWXHvdNaB

— Poulomi Saha (@PoulomiMSaha) July 1, 2020
Lalbaugcha Raja Trust decided that This year will not celebrate Ganesh Festival due to COVID-19 Situation. But they will celebrate Ganesh Festival by organising Blood & Plasma Therepy Donation Camp for
COVID-19 Patient. Hats off to #lalbaugcharaja Trust for these Decision❤️

— Akshay Kate (@AkshayK17879001) July 1, 2020
"In those 10 days, we will organise a blood donation camp and an awareness camp to promote plasma donation," the secretary of the Lalbaug Mandal, Sudhir Salvi, said. "We are also donating ₹25 lakh to the Chief Minister's Fund to help fight the pandemic."
Instead of celebrating Ganeshotsav in a grand way, Labaughcha Raja Mandal will donate the amount to CM's Relief Fund. We will also felicitate families of martyrs who have lost their lives at LOC & LAC: Sudhir Salvi, Secretary of Lalbaugcha Raja Ganeshotsav Mandal https://t.co/BT5uTkfFC4 pic.twitter.com/unI3cbkGmR

— ANI (@ANI) July 1, 2020
Earlier, the organisers of the Mumbaicha Raja Mandal, which also draws large crowds every year, announced that they will make a miniature version of the idol, and immerse it in an artificial pond instead of in the sea this year, reports said.
All these precautions had some on Twitter wishing that the organisers of the Ganesh Chaturthi were also put in charge of the rath yatra in Puri last week, which was held without public participation, but also seemingly without social-distancing norms. Now at least 12 have tested positive for the coronavirus.
Mumbai is cancelling its Ganesh Festival but Puri could not cancel its Rath Yatra. This 'stupidity' has kept Odisha poor in spite of having most of India's mineral resources! https://t.co/dPk4W2OSm1

— Ashok Swain (@ashoswai) July 1, 2020
Now that's a decision worthy of deep respect 🙏🏾🙏🏾🙏🏾🙏🏾
It must have been a difficult ask to make this declaration but for the good of people it's been done! Well – done #Ganeshotsav Mandal – a progressive and sensible religion is a blessing for all #Mumbai #LalbaugchaRaja https://t.co/zYExEpn4Dv

— INJESTERS (@rockyandmayur) July 1, 2020
A few also said that the decision to hold an "Arogya Utsav" instead of the usual processions would be a fitting tribute to Lord Ganesh.
A very thoughtful decision by #LalbaugchaRaja Sarvajanik Ganeshotsav Mandal to not hold any festivities this year in the view of ongoing #Covid_19 situation but setting-up 'Aarogya Utsav', a blood&plasma donation camp. It'll indeed be a true tribute to Lord Ganesha! #Ganeshotsav pic.twitter.com/DaFwucEx9d

— Parimal Nathwani (@mpparimal) July 1, 2020
Earlier, Maharashtra Chief Minister Uddhav Thackeray had urged crowds to not gather for this year's Ganesh Chaturthi, and requested pandals to limit the height of idols to a maximum of four feet. "Devotion is more important than the height of the idol," he had said.
New rules for the festival of #GaneshChaturthi in #Maharashtra likely to be announced. CM Uddhav Thackrey says the size of the Ganesh idols should be restricted to 4 feet. There will be no #DahiHandi in the state this year @CMOMaharashtra @OfficeofUT pic.twitter.com/LVJumiWfzs

— Mirror Now (@MirrorNow) June 28, 2020
With the coronavirus pandemic showing no signs of slowing down, especially in the urban areas of Mumbai and Pune, decisions like this can save hundreds of lives. By deciding to avoid grand Ganesh Chaturthi celebrations this year, the Lalbaughcha Raja organisers seem to be showing everyone else the way.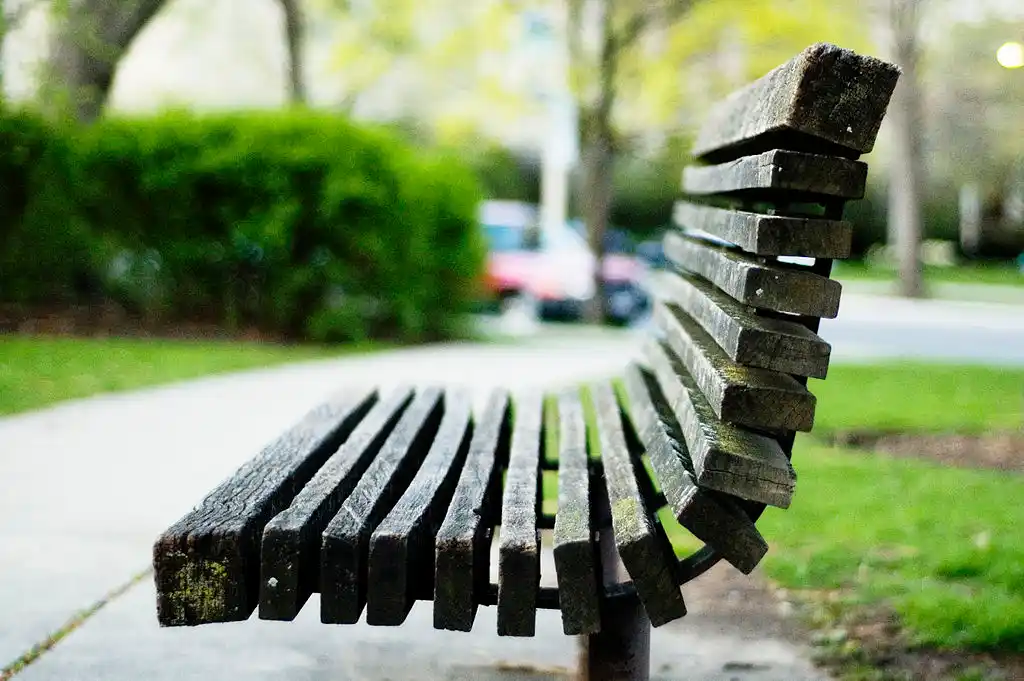 The Arré bench delivers stories that mattress. It hasn't achieved much sofar. But it's getting bedder.