India's Covid warriors have been celebrated in symbolic ways, but we have often failed them. At Delhi's Kasturba Hospital, nurses staged a 2-hour protest on Tuesday over salaries unpaid since May. They are now caught in a turf war between the state government headed by AAP and BJP, which rules the MCD.
The nation's Covid warriors have been celebrated in a multitude of ways ever since the coronavirus pandemic reached India. But along with all the feel-good gestures of appreciation, there have also been accompanying stories of cases where the medical fraternity's contribution have gone unrecognised. The latest of these comes from Delhi's Kasturba Hospital, where the nurses staged a two-hour protest on Tuesday morning over unpaid salaries. Despite working tirelessly and placing themselves at risk during the pandemic, the staff at Kasturba Hospital, which is run by North Delhi Municipal Corporation (North MCD), say they have not been paid their salaries since May.
#Health workers employed at Kasturba Hospital's College of Nursing haven't been paid their salaries for the last 3 months of this ongoing #COVID #pandemic. They have been standing in silent protest for 2 hours like this before work every day. Some way to treat #CoronaWarriors pic.twitter.com/jJ6VjrfV5R

— Jatin Anand (@JatinPaul) July 6, 2020
The hospital's Sunita Mehendru, who is in-charge of the neonatal intensive care unit, was quoted in a report, as saying: "We are called the backbone of society but then the government doesn't even pay us. They have slogans like 'beti bachao beti padhao'… 'beti sadak par aao'. They are making fun of us."
This protest, coming in the middle of September, is a continuation of a protest over the same issue that was held in June. At the time, even the doctors joined the nurses in their protest and threatened to resign en masse if their dues were not paid. The staff at the hospital agreed to call off their protest in July, after North MCD mayor Jai Prakash, of the Bharatiya Janata Party, met with them and promised that the pending salaries would be disbursed in a phased manner. However, a little over two months later, it looks like things have not improved, as the staff at Kasturba Hospital are still resorting to peaceful protest as the only avenue to get their demands met.
COVID-19: Kasturba Hospital nurses defer protest after being assured 'salary will be released' @JPBhaiBJP https://t.co/oNIZjtZpoR @TheMornStandard @NewIndianXpress

— Muhammed Parvez Sultan Ebrahimپرویز سلطان ابراہیم (@theparvezsultan) July 8, 2020
It's not only the nurses at Kasturba Hospital who are facing a financial crunch as their salaries have not arrived in the past few months. Staff at the Hindu Rao Hospital have also been faced with a similar predicament, with their salaries not having reached their accounts since June. The Hindu Rao Hospital is also run by North MCD, with BJP's Jai Prakash at the helm. Between the municipal corporations controlled by BJP councillors, and the city government run by the Aam Aadmi Party, there appears to be more interest in assigning blame rather than fixing the problems faced by the medical staff at these hospitals.
"The situation here is such that senior resident doctors either don't want to join or don't want to renew their contract once it ends." https://t.co/37zBirYGHB

— The Indian Express (@IndianExpress) September 15, 2020
The coronavirus pandemic has already ended life as we knew it, but it appears endless political bickering and frustrating red tape will outlast even Covid-19.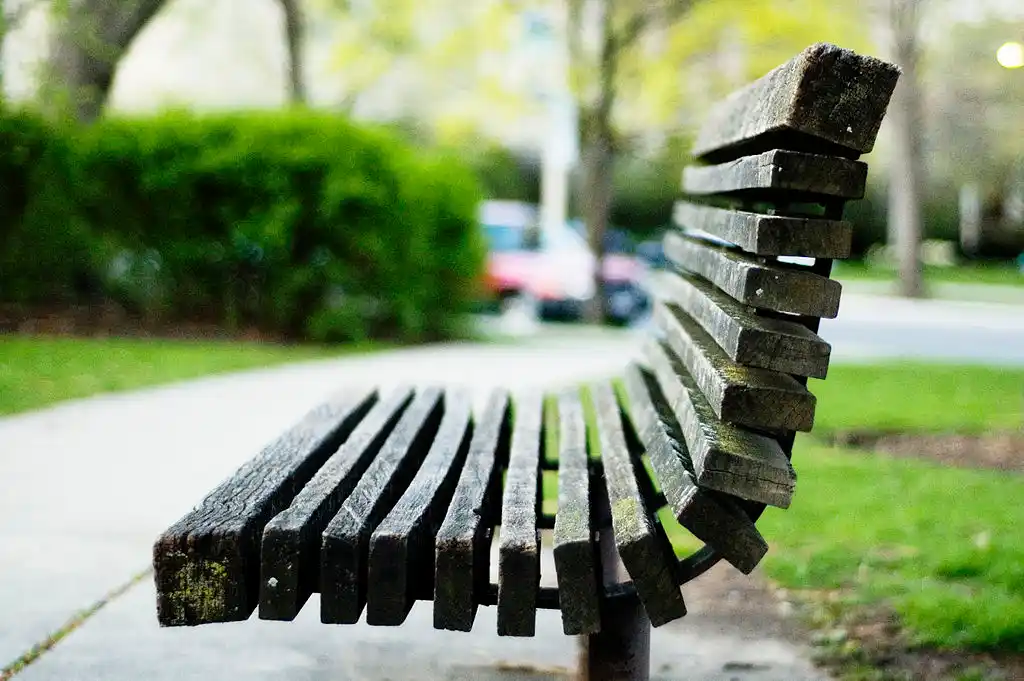 The Arré bench delivers stories that mattress. It hasn't achieved much sofar. But it's getting bedder.