"We are prisoners in the city we built," say migrant workers from Karnataka, who are forced to stay back after the state government decided to cancel trains, which were to ferry them home.
There seems to be no end to the plight of migrant workers in the country, even as some of them return home in trains after paying for their tickets, and without food and water. But even worse is the situation of labourers stranded in Karnataka, almost held hostage, as the state government decided to cancel trains which were to ferry them back to their hometowns and villages.
Karnataka Chief Minister BS Yediyurappa didn't even care to mince his words when he explained the decision to stop workers from leaving the city after meeting with builders, saying "unnecessary travel of the migrant workers has to be controlled". But after facing much flak, the decision was reversed, according to a report in The Hindu. A request has been sent to the Railways to run 13 trains from May 8 to May 15. But with lakhs of migrants stranded across the state, will these trains be enough?
The workers, most of them who have been without jobs for more than a month now, with no access to adequate essentials, are desperate to go home. But all they can do is plead to those in power.
Today, images began circulating on social media of migrants holding up posters, crying for help. "Jis shehar ko hum ne banaya usi mein qaidi hume karaya, (We are prisoners in the city we built)," read one poster by a worker from Bihar.
A group of migrant workers sent these photos. The poster says "We are prisoners in the city we built." pic.twitter.com/ntbnlQGgag

— Arun Dev (@ArunDev1) May 7, 2020
The Karnataka government's inhuman decision to hold back migrants has received flak from the civil society with more and more people sharing photos of workers including this one in which those from Uttar Pradesh said, "Hum logon ko apne ghar jana hain."
'Hum logon ko apna ghar Jana hain uttar Pradesh '

'ಹಮ್ ಲೋಗೊನ್ ಕೊ ಅಪ್ನ ಫರ್ ಜಾನಾ ಹೆ ಉತ್ತರ ಪ್ರದೇಶ್

Did you see this @BSYBJP @Tejasvi_Surya @ShivaramHebbar workers from UP Just want to go home. Pls listen to them not just @CREDAINational .

FYI and A : @myYogiAdityana pic.twitter.com/r3GLNhBrME

— vinaysreenivasa ವಿನಯ (@vinaysreeni) May 7, 2020
Critics have termed the move by the BJP-led goverment as "forced labour" and even "slavery", with many pointing out that such harsh decisions are imposed only on economically weaker sections of society, while the better-off Indian citizens are returned home in luxury buses and international rescue operations. In the same week that trains are cancelled from Karnataka, there is a discussion of resuming flights from Delhi.
Just leaving this here. pic.twitter.com/93zD9xl37s

— Mitali Saran (@mitalisaran) May 7, 2020
Yet, the BJP insisted that their decision would help migrant workers "restart their dream".
Stoppage of inter-state trains by Sri @BSYBJP is a bold and necessary move.

It will help migrant labourers who came here with hopes of a better life to restart their dreams. Also, it will kickstart economic activities full throttle.

Karnataka will emerge out of this stronger!

— Tejasvi Surya (@Tejasvi_Surya) May 6, 2020
But contrary to what those in the government have to say, the labourers do not wish to resume work and many of them are solely focussed on returning home come what may. In one report, a worker is quoted as saying that they would rather die than live in squalid conditions in the cities.
"we'd rather die at home than live like this"

Karnataka government cancels trains for migrants after talking to builders, says work resumes, why would they want to go back? Ask these labourers living in unhygienic, filthy conditions, without having sent a penny home in 40 days. pic.twitter.com/LtReoEbHZ7

— Revathi Rajeevan (@RevathiRajeevan) May 6, 2020
Some have taken the difficult decision to walk back to Uttar Pradesh – a journey of hundreds of kilometres – on foot! A video shot on the outskirts of Bangalore showed workers beginning their long journey, saying they had no other choice.
People taking to the roads outside Bengaluru to walk back to UP! That's what they have been reduced to. Video shot by @krishnabgowda . Horrific. pic.twitter.com/Dt2ybS3rUK

— Nistula Hebbar (@nistula) May 6, 2020
However, even those who have attempted to walk back may not be able to reach their homes. At the Andhra Pradesh-Karnataka border, the AP Police were spotted barring the workers' entry into the state and asking them to return to Karnataka.
At the Karnataka-Andhra Pradesh border, AP police says they will not allow anyone to pass through. A police officer said they have asked several migrant workers to walk back to Karnataka since morning. pic.twitter.com/OeZ6aOT7NS

— Arun Dev (@ArunDev1) May 7, 2020
In the past month, India has failed its poorest citizens. But the Karnataka government, which has forced labourers to stay back, has shed its last ounce of humanity.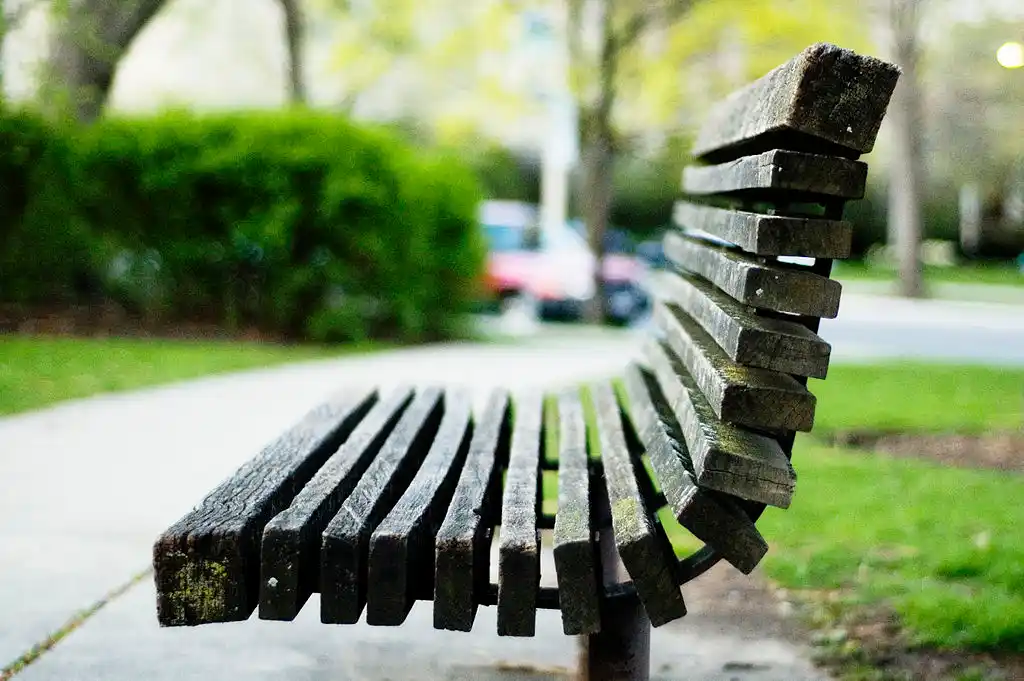 The Arré bench delivers stories that mattress. It hasn't achieved much sofar. But it's getting bedder.