New Zealand YouTuber Karl Rock received praise from Chief Minister Arvind Kejriwal for donating plasma. Days later, when he was shooting in Chandni Chowk, a man told him, "Tu corona hai" and hurled expletives at him.
New Zealand Vlogger Karl Rock has made a name for himself in our country, after settling down in Gurugram, and creating walkthrough videos in most states of the country. He speaks fluent Hindi, introduces his nearly one million followers on YouTube to our rich culture, and often debunks myths surrounding our country.
During a shoot in July, however, at Delhi's Chandni Chowk, Rock experienced a bit of the reality of this country as well. A labourer who happened to be walking past the vlogger, decided to stop and hurl abuses at him, in the middle of his piece to camera.
"Tu corona hai," the man tells Rock, before hurling a series of expletives at him, and telling him foreigners aren't welcome. The labourer also apparently complains about the lack of work in the market due to the lockdown before asking Rock to leave. Rock, to his credit, fights back for a minute, in fluent Hindi, before walking away from the confrontation.
It's also worth noting that of the two men, only Rock was wearing a mask.
This is the original video of the guy abusing me about #COVID__19 https://t.co/kHgJjOQWRj. It's being shared on Twitter atm. Which I don't approve of. I send © takedown notices when people reupload my content (esp. when I'm not credited and my original video isn't linked to).

— Karl Rock (@iamkarlrock) August 24, 2020
A clip of the confrontation was shared widely on social media in the last couple of days with many appalled at the behaviour of the labourer. A number of the comments on the YouTube video also spoke about Karl's contribution to India in his role as an ambassador.
I am sorry to both guys in the video, that's the level of hate, that has penetrated deep down. Its like being swathed with effin' slime but, it is even more worse cz it is Hate. Gutter slime can only kill an individual, Hate can cause a Holacaust.

— Golgappa IAS (@thatzanygirl) August 23, 2020
If you think all the misinformation around corona doesn't have an impact on ordinary people and their lives, think again. The harassment @iamkarlrock had to face is criminal. There have been only a few goodwill ambassadors of India like him.https://t.co/PIKkvxjjYr

— Ankur Pandey (@Sthitapragnaya) August 24, 2020
Just last month, Rock had made headlines after donating plasma at a Delhi blood bank to help Covid-19 infected patients. Chief Minister Arvind Kejriwal had shared the video on Twitter, saying it would encourage more people to help save lives during the pandemic.
In response, Karl had tweeted his pride in being called a Delhiite by the CM of the state.
Karl Rock, a New Zealand origin Delhiite donated plasma at Delhi govt's plasma bank

You must watch his video about his experience. I am sure this will encourage many more to come forward to donate their plasma and help save lives. @iamkarlrock pic.twitter.com/VySSg0P0yV

— Arvind Kejriwal (@ArvindKejriwal) July 10, 2020
Wah @ArvindKejriwal called me a Delhite… Such an honour 🙏 https://t.co/5JNmv59leR

— Karl Rock (@iamkarlrock) July 10, 2020
In a follow up video, however, Karl Rock revealed that this isn't the first time he's had a bad experience in this country. He says in the clip that he was forced to take a corona test by the Delhi police, "who called their friends in the media" for their "cash reward."
It just goes to show that, for expats, India can both be the most hospitable and the most hostile country in the world.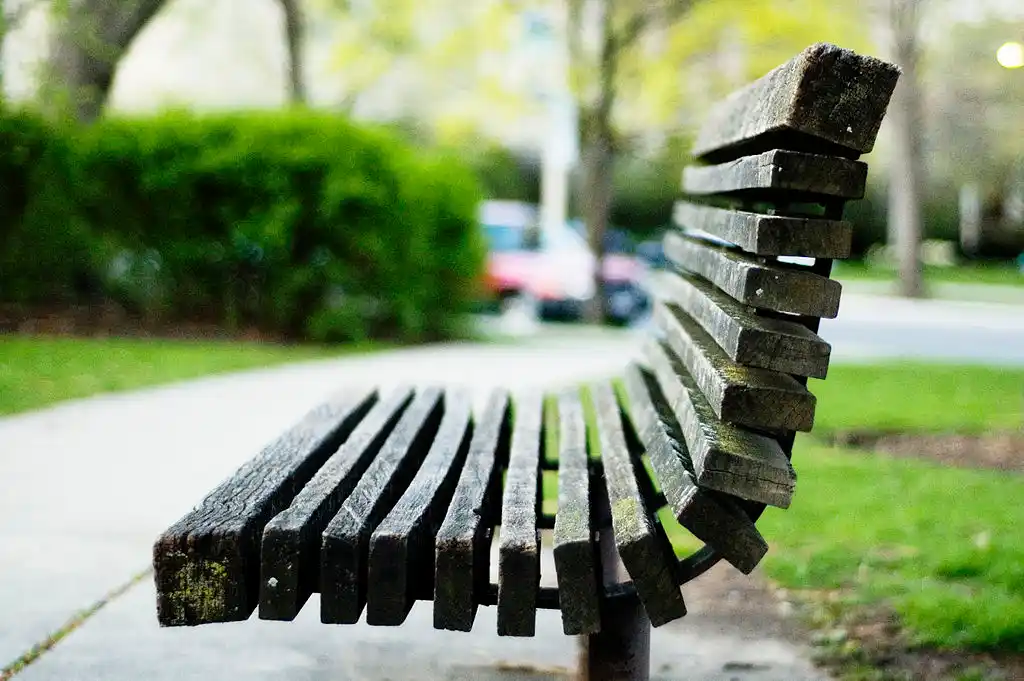 The Arré bench delivers stories that mattress. It hasn't achieved much sofar. But it's getting bedder.