On Sunday, India went from janata curfew to janata street party in no time. Women broke into a garba, men into a bhangra, forgetting all about social-distancing.
If Italians can do it, why can't we? Sunday's janata curfew, the brainchild of Prime Minister Narendra Modi, seemed to be raging success… up until 5 pm.
Going by the videos and social media updates of deserted cities and sounds of birds chirping, a majority of the country had decided to heed the PM's advice and stay indoors.
After 5 pm, they had other plans. Apparently a group of these very coronavirus warriors appeared to get a little carried away by their thundering show of support and split out into the streets. Several videos surfaced, from cities across the country, showing residents celebrating by dancing on the street. India went from janata curfew to janata street party in no time.
Can there be anything more frustrating than watching this for a healthcare worker ?? @narendramodi @PMOIndia @TOICitiesNews #indiafightscorona #stupidity #JanataCurfew

Is baar vaanar ne Ayodhya ko hi jala dene wale hei 🤦‍♂️ pic.twitter.com/bthJpI39Tp

— Dr Raghu Chilukoori (@Raghuchilukoori) March 22, 2020
This, as social media users pointed out, defeated the whole purpose of the curfew in the first place:
'Go Corona' Masterstroke by Modiji today

Entire India was united today at 5 PM, banging utensils in support of Doctors & Nurses

To chronicle this great moment of history in the middle of a pandemic, making this thread

Pls do share & support with your videos🙏

Corona Garbha 👇 pic.twitter.com/3tQrAK2Irg

— Srivatsa (@srivatsayb) March 22, 2020
The Ahmedabad police, where this video was reportedly shot, were forced to take action against a crowd after they began performing an impromptu garba session on the streets.
Despite various appeals from politicians and the imposition of Section 144, the crowd apparently refused to leave. Eventually 20 people had to be booked for defying curfew.
While silly enough to be ignored, this was far from a one-off occurrence…
In Chennai, a crowd of what looks like three generations of a family, gathered to ward off the coronavirus, triggering a Mexican wave of face-palms across social media:
#WATCH: People in Chennai clap hands, clang utensils and ring bells to express their gratitude to those providing essential services amid #CoronavirusPandemic. #TamilNadu pic.twitter.com/lf6f5TXm7m

— ANI (@ANI) March 22, 2020
Mysore witnessed similar scenes, with people missing the point about staying indoors, and instead gathering on the streets to clap and beat thalis:
Mysureans express gratitude to those providing essential services amid #CoronavirusPandemic.#JantaCurfew pic.twitter.com/huJnpz3Gj2

— Bangalore Mirror (@BangaloreMirror) March 22, 2020
As did Jaipur…
The whole idea of clapping in unison across cities and states is to instill a sombre sense of unity in these hard times. This is not a freaking festival. Do not ruin the day by rushing out into the streets. Please go back to your rooms, wash your hands and keep some distance.

— Roflindian (@Roflindian) March 22, 2020
In Mumbai, which is one of the worst-affected cities in the country, some decided to take out a procession.
Bombay folks celebrating the demise of coronavirus by coming out on the street in groups pic.twitter.com/nNQ8uNb3Bt

— Ankur Bhardwaj (@Bhayankur) March 22, 2020
In Indore, a crowd flocked the streets with dhols to celebrate the end of the curfew. Meanwhile, this group of Punjabi men didn't even need instruments to celebrate. They were recorded dancing together, yelling "Go corona", and definitely not maintaining the six-feet distance they were asked to in the first place.
Indore. I'm speechless. I'm crestfallen. I'm defeated.pic.twitter.com/sxuqEeAAXC

— Roflindian (@Roflindian) March 22, 2020
But can we blame the aam aadmi, when our authorities don't take social-distancing seriously? In Karnataka, the Governor of the State Vajubhai Vala was seen clanging utensils along with a couple of other people standing closely, just hours after the state government urged everyone to stay indoors for the day:
History will also remember that when the Prime Minister of the country called for a one-day Janata Curfew to maintain social distancing, the Governor of Karnataka was beating a plate in the crowd of hundreds on the same day at 5 pm.
😂😂😂#Covid_19india #5Baje5Minute pic.twitter.com/kpAEHZmGig

— Khalid ख़ालिद خالد (@khalidmfp) March 22, 2020
In UP too, a district magistrate and the superintendent of police apparently led a rally at 5 pm, but later clarified that they were trying to get people to go home all along.
A majority of Indians seem to be convinced that all the noise made by them would ward off the virus. This despite the Press Information Bureau of India clarifying that clapping is not going to contain a pandemic.
But this news probably did not reach the thousands who had poured into the streets, those who turn to WhatsApp for information. People from low and middle-income groups were seen dancing and celebrating, forgetting all about self-isolation and quarantine. Unfortunately, these are the people who live in cramped spaces and have least access to high-quality healthcare.
Enough cases were reported from across the country by evening for the prime minister himself to note that people were not taking the curfew very seriously:
लॉकडाउन को अभी भी कई लोग गंभीरता से नहीं ले रहे हैं। कृपया करके अपने आप को बचाएं, अपने परिवार को बचाएं, निर्देशों का गंभीरता से पालन करें। राज्य सरकारों से मेरा अनुरोध है कि वो नियमों और कानूनों का पालन करवाएं।

— Narendra Modi (@narendramodi) March 23, 2020
For now, the best we can do is hope that everyone who was out on the streets washed their hands after.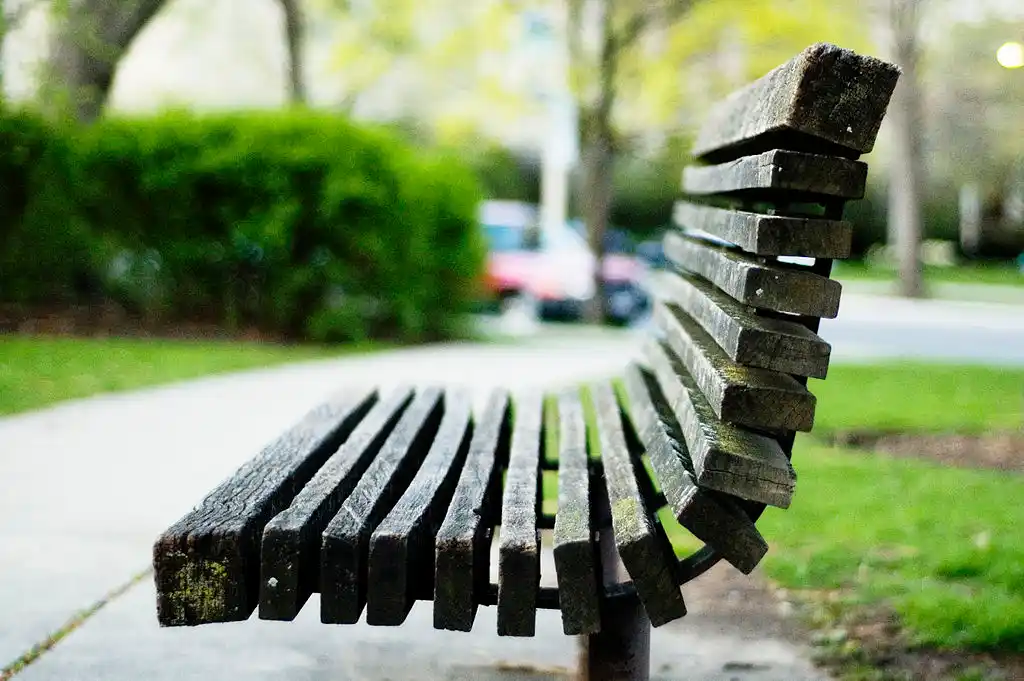 The Arré bench delivers stories that mattress. It hasn't achieved much sofar. But it's getting bedder.