With coronavirus cases soaring, Delhi and Mumbai are both racing to build massive field hospitals. The capital's upcoming facility in Chhatarpur is the size of 22 football fields, and boasts of a capacity of 10,000 beds. Where does Mumbai stand?
Two of India's biggest cities, Delhi and Mumbai, have always engaged in an unspoken game of one-upmanship. In happier times, this used to be over which city had the better street food, nightlife, or public transport network. But now, like so many things in a post-coronavirus world, the parameters of this competition have changed. Both cities are currently in the process of building massive field hospitals and treatment centres for Covid-19 patients, as the number of cases in both continues to soar. Delhi has reported 47,102 coronavirus cases, Mumbai's tally is way higher at 61,501.
Earlier this week, Chief Minister Arvind Kejriwal had said that Delhi would need 1.5 lakh beds by July 31.#Delhi #coronavirushttps://t.co/vi09hCrgr0

— IndiaToday (@IndiaToday) June 14, 2020
Of the two metropolises, Delhi's upcoming field hospital is the bigger one, though Mumbai's is also no minnow. In Delhi, the Radha Soami Spiritual Centre in Chhatarpur is currently in the process of being converted into a field hospital with a capacity of 10,000 beds. The centre is sprawling, the size of 22 football fields, and will be divided into 200 halls, each with a capacity of 500 beds. The authorities in Delhi plan to have the facility ready to treat patients by June 30.
South #Delhi's Radha Soami Spiritual Centre is being converted into the world's largest #COVID19 care facility with over 200 halls and 10,000 beds.https://t.co/Rq9xMGd43g

— DT Next (@dt_next) June 17, 2020
Meanwhile in Mumbai, the Nesco Grounds exhibition centre in Goregaon has already been converted into a field hospital and is partially operational. The Maharashtra state government has planned an expansion for the centre, with its final capacity projected at 3,000 beds. Presently, there are already over 1,000 operational beds within the field hospital. A report in The Times of India last week stated that 165 Covid-19 positive patients were already admitted to the field hospital.
In an interview with Barkha Dutt, Dr Neelam Andrade, who is leading the Nesco facility, says, "The centre has 2000 oxgintaed beds and 498 beds with piped gas. It also has contactless booths to keep physical distance between patient and the medical staff."
Impressive preparations in #mumbai for a 3000 bed #covid19 facility to address the shortage of beds. Respects to the doctors and nurses who will work there and the builders who made it happen. https://t.co/o4jcOjqvKB

— Deepali (@Deepali_Mody) June 13, 2020
Despite the nationwide lockdown being relaxed this month, the number of coronavirus cases in the country has continued to rise. As crowded cities, both Delhi and Mumbai have seen a huge concentration of cases within their populations. Apart from these two huge facilities, additional arrangements are also being made in both cities. Mumbai has converted many public spaces, like the Nehru Science Centre, into makeshift hospitals for the duration of the pandemic. In Delhi, the cities gurudwaras have also offered to pitch in and set up isolation centres for patients. Both cities have requested private hospitals as well as hotels to make rooms available to deal with new patients with the healthcare system reaching its capacity.
Delhi and Mumbai's ongoing competition just took a dark turn.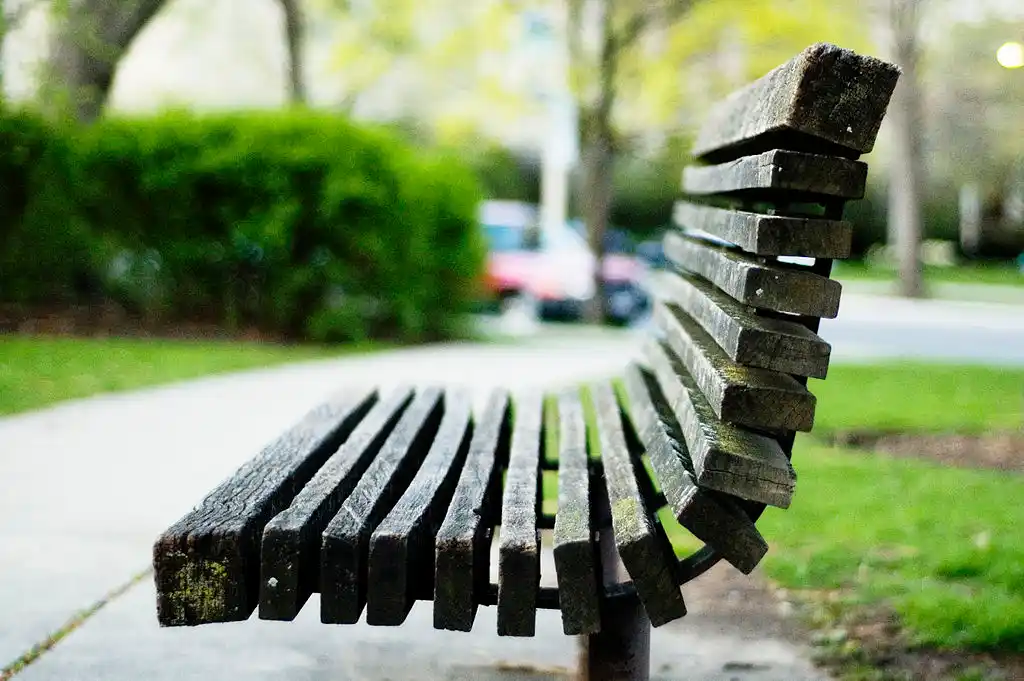 The Arré bench delivers stories that mattress. It hasn't achieved much sofar. But it's getting bedder.