After a meeting with builders, Karnataka Chief Minister B S Yediyurappa decided to cancel all trains that were to ferry migrant workers to their homes. Forcing labourers to stay back without their choice, is a violation of their rights
It's been 43 days since India went into what has been rated as the harshest lockdown in the world, leaving millions of migrant workers with no jobs, little food, and no roof over their heads. Stranded for over a month, labourers faced intense hunger, many starved to death, some died because of exhaustion, as they tried to walk hundreds of kilometres back home. It was only on May 1 that the government finally made a move and deployed 70 special trains to ferry 80,000 stranded migrants to their villages, giving them some hope.
But for labourers in Karnataka, the joy was short-lived. Only five days after the Centre's announcement, the state government decided to cancel all trains that were to ferry migrant workers to their hometowns from May 6 after Chief Minister B S Yediyurappa met leading property developers across Karnataka.
#BREAKING – Karnataka cancels special trains for migrants.

The decision was taken after Karnataka CM's meeting with builders.@RevathiRajeevan with details.#IndiaFightsCOVID19 #TotalLockdown #StayHome pic.twitter.com/B2oGdkUAdW

— CNNNews18 (@CNNnews18) May 6, 2020
On Tuesday, the state government wrote to the Southern Western Railway withdrawing its request to arrange for trains scheduled to leave today. According to the letter sent by N Manjunatha Prasad, the nodal officer for migrants in Karnataka, the train services scheduled to begin from Bengaluru to Dhanapur in Bihar at 9 am, 12 noon, and 3 pm on May 6 were requested to be cancelled, The Indian Express reported.
A senior government official said that the decision to stop trains was taken by the state following a meeting with the representatives of Confederation of Real Estate Developers Associations of India. He added that in the meeting that it was decided migrant workers were needed to revive the state's economy.
Following this decision, the two trains that left for Uttar Pradesh and Jharkhand on Tuesday from Bengaluru became the last trains that took back migrant workers to their home states.https://t.co/11ZQzfDlHv

— The Quint (@TheQuint) May 6, 2020
After the meeting, CM requested migrant workers to stay back. "I appeal to labourers with folded hands don't pay heed to any rumours; it is the responsibility of the government to see that you get work at the place you were working. Don't take a hasty decision of going to your natives. Stay here and work, as in the past," he said.
However, like most other states, Karnataka has so far been unable to provide for its migrants. A survey of 11,159 migrant workers by the Stranded Workers Action Network pointed out that 96 per cent of workers across the country had not received any ration from the government and 98 per cent had no cash relief, reported Scroll.in. A group of 240 workers in Bengaluru told SWAN, "We are eating only one meal a day to conserve the quantum of grain we have."
Nitish, a construction worker for Bengaluru metro, told The News Minute, "Right now, only around 400 out of the 1,000 labourers are at the site. Even I wanted to go and we were promised by the government that we will be allowed to go. Now shouldn't I get angry if the government stops the trains all of a sudden? Now we have no other option but to stay. We don't want to work here anymore."
"Shouldn't I get angry if the government stops the trains all of a sudden?"

"Nobody wants to work there anymore, we all want to go home. We can't wait for our payment for this, we do not know if they will pay or not." https://t.co/LFPtljnEhz

— Rohan Venkat (@RohanV) May 6, 2020
The cancellation of trains is nothing but an arm-twisting tactic by the state, forcing desperate migrant workers to stay back. With each passing day, the prospect of life with dignity seems like a distant dream for them.
The BJP government in Karnataka has received flak for its insensitive decision, with many questioning whether this is just another form of bonded labour. Advocate Maitreyi Krishnan said, "Workers have a right to go home. Article 19(1)(d) guarantees freedom of movement, this was suspended, how long more? Article 23 prohibits forced labour. What Karnataka government is doing on behalf of the real estate lobby is forced labour."
Eminent Supreme Court advocate Karuna Nundy echoed similar views.
Elements of forced labour here, prohibited by the Constitution. https://t.co/8TiknMjQzy

— Karuna Nundy (@karunanundy) May 6, 2020
Journalist Rohini Singh asked, "How much more will migrants be dehumanised by corporates and treated like slaves with no rights?"
Karnataka, Goa- how much more will migrants be dehumanised by corporates and treated like slaves with no rights? Abandon them when your factories shut down which results in them walking hundreds of kms home and now demand they be stopped from going home because you need labour. https://t.co/eipAdBTy40

— Rohini Singh (@rohini_sgh) May 6, 2020
Activist Yogendra Yadav came down heavily on the state government saying that the decision to cancel trains is like keeping labourers hostage.
There should not be any doubt anymore. Charging 'normal' fare and cutting down on shramik trains is not a bad bureaucratic decision. This is a political decision to keep migrant workers hostage.
https://t.co/0zdXKTshU0

— Yogendra Yadav (@_YogendraYadav) May 6, 2020
Former JNU student and activist Umar Khalid said this was nothing short of slavery.
Outrageous, but tells you a lot about the state of India today. The govt thinks of the poor as slaves! https://t.co/b0LWV74ti2

— Umar Khalid (@UmarKhalidJNU) May 6, 2020
The workers were not given proper food or accommodation but are now being forced to stay because builders need labour. That is simply inhuman.
So builders are more important than safety & wishes of migrants.
You dont give them money to tide lockdown,you don't give food,you don't give proper shelter where they can distance safely. Yet u want them stuck where they are so builders will have labour. Disgusting! #Karnataka https://t.co/mqJBD8Oy2Q

— Vivek John Varghese (@VivekJohnV) May 6, 2020
While we have struggled to provide migrants with essentials like food, money, and a decent place to live, the least governments could do is give them the choice to go back to their homes and ferry them for free.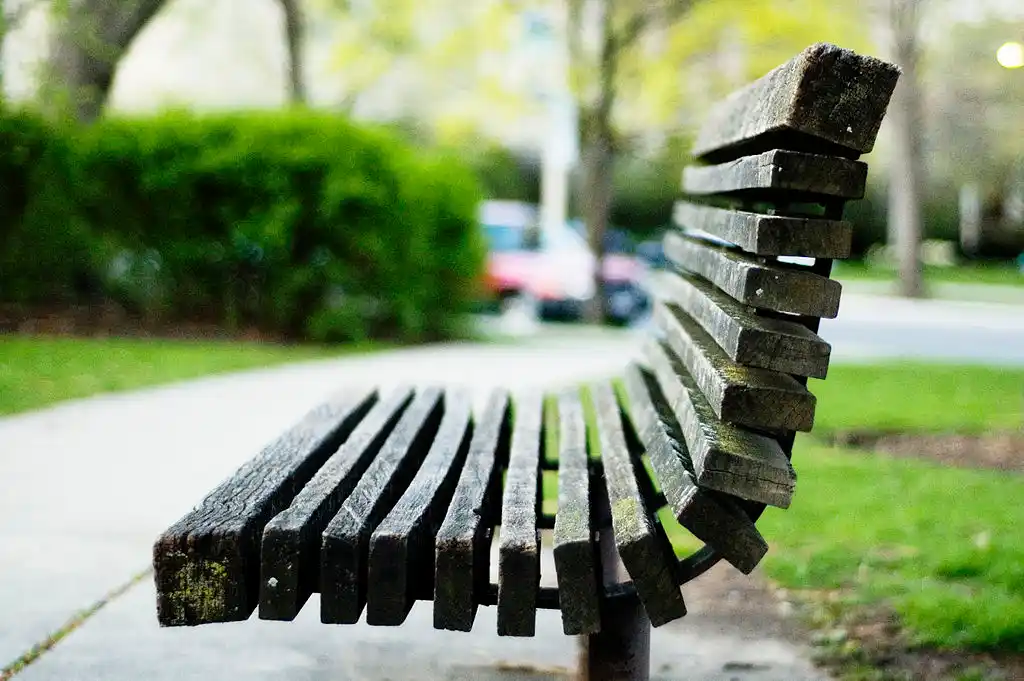 The Arré bench delivers stories that mattress. It hasn't achieved much sofar. But it's getting bedder.