Prime Minister Narendra Modi on Tuesday announced a ₹20 lakh-crore financial package, as the country looks at lifting the lockdown. The early reactions from industry leaders have been largely positive but not everyone is pleased.
On Tuesday, Prime Minister Narendra Modi issued a nationwide address, speaking for over 35 minutes on the steps being taken to revive India's economy in the wake of the slowdown caused by the outbreak of the new coronavirus in the country. The key takeaway from Modi's speech was the announcement of a package of ₹20 lakh crore, intended for labourers, farmers, cottage industries, MSMEs, and other industries. Even as the details of the stimulus are waited – Finance Minister Nirmala Sitharaman will address the media at 4 pm today – the announcement is a headline-grabbing one. The special package, which is equivalent to 10 per cent of India's GDP, has evoked strong responses both supporting the government's move as well as questioning it.
Industrialist Anand Mahindra was one of those hailing the ₹20 lakh-crore package as a bold step, even suggesting that it might be as significant for the Indian economy as the liberalisation measures taken in 1991.
This was the PM's Carpe Diem (Seize the Day) speech; an opportunity to change the narrative from 'Survival' to 'Strength.' We will know tomorrow whether or not this is going to be a transformational moment like 1991. What I also believe is I won't get much sleep tonight!

— anand mahindra (@anandmahindra) May 12, 2020
A similar stance was adopted by Mahindra's fellow industrialist, Gautam Adani, who viewed it as a transformative step.
The #AatmanirbharBharat package is not just historic for its scale but for its diverse vision focussing on land, labour, liquidity, & laws, a canvas covering wide sections of people. This could be a defining moment in PM @narendramodi & his govt's vision to transform India.

— Gautam Adani (@gautam_adani) May 12, 2020
Sajjan Jindal, chairman of JSW group, said it's a bold move and looks fantastic.
Yesterday's launch of #AatmaNirbharBharatAbhiyan by @narendramodi ji is a bold move. This stimulus of Rs. 20 Lakh Crore is what the nation was eagerly waiting for. The fine print needs to be studied but overall it looks fantastic!

— Sajjan Jindal (@sajjanjindal) May 13, 2020
While Modi shared the scope of the stimulus package, he did not go into the specific details during his speech. Instead, he left that to his Finance Minister Nirmala Sitharaman, who is expected to share the finer points on the working of the stimulus today. This caused some to reserve their optimism over the announcement, with a former finance minister being among them. "The PM gave us a headline," said P Chidambaram.
Yesterday, PM gave us a headline and a blank page. Naturally, my reaction was a blank!

Today, we look forward to the FM filling the blank page. We will carefully count every ADDITIONAL rupee that the government will actually infuse into the economy.

— P. Chidambaram (@PChidambaram_IN) May 13, 2020
Sitharaman, for her part, also followed up on Modi's speech by repeating the talking point that the ₹20-lakh crore package would work out to 10 per cent of India's GDP. But the zeroes in the huge figure can be baffling. It left even the FinMin confused.
Sorry everybody for the typo: please read as Rs 20 lakh crore. https://t.co/w3x6p59ifl

— Nirmala Sitharaman (@nsitharaman) May 12, 2020
That minor hiccup aside, the government's decision to trumpet the total amount of ₹ 20 lakh crore without providing insight into how it will be used has prompted some to question the transparency behind it. The Congress national spokesperson Gourav Vallabh put out a video calling it out for this very reason, and terming it as an exercise in headline management.
Where are the details and working of the #EconomicPackage ? Its just like any another headline management ?:Prof @GouravVallabh #OneMoreJumla pic.twitter.com/fAjZO9Z5Qj

— Bhushan Patil (@bhushankpatil12) May 12, 2020
Others who were critical of the step began using the hashtag #OneMoreJumla, comparing the announcement to the Modi government's promise to eradicate black money in India through demonetisation.
I will stick my neck out and say that 20 lakh crore package announcement by PM Modi is just #OneMoreJumla !!

RT if you agree

— Gaurav Pandhi (@GauravPandhi) May 12, 2020
And there were others who were reminded of the ₹15 lakh that the PM had promised along with acche din right after demonetisation.
We are waiting for it first give it then other jumla #मोदीजी_मेरे_15लाख_दो pic.twitter.com/c5K0pzujC9

— 𝕂𝕒𝕣𝕒𝕟#𝕨𝕚𝕥𝕙ℝ𝔾 (@Karan70716257) May 13, 2020
But the response of industry leaders has been largely positive, some calling it a "game changer".
Government's Big Bazooka! | The Prime Minister has announced unleashing a Rs 20 lakh crore fiscal stimulus package to help battle COVID-19. Here's what India Inc as well as economists and government officials make of this move. pic.twitter.com/pZvlQC0KRV

— CNBC-TV18 (@CNBCTV18News) May 13, 2020
Nobel Peace Laureate Kailash Satyarthi found the message of self-reliance embedded in the message to be encouraging.
Thank you @pmoindia for the #economicpackage announcement. Your vision of #selfreliantindia & creation of global supply chains is brilliant. We must attract investors by becoming vishwa guru of decent work; child labour free & sustainable supply chains.

— Kailash Satyarthi (@k_satyarthi) May 13, 2020
Journalist Vikram Chandra pointed out that implementation of certain features of the plan, like visionary reforms and credit for MSMEs, were crucial to ensure its success.
While we wait for the details of the economic package, let me revisit my wish list from a couple of days back. At least 3 of the 5 items should hopefully come through – including credit for MSMEs and some crucial reforms. The latter could be the key to revival. https://t.co/SjC3ogPL55

— Vikram Chandra (@vikramchandra) May 13, 2020
As with any measure announced by Modi, this stimulus package quickly became the most talked-about topic in the country. And with any such topic, a wide range of views and healthy level of dissent is to be expected.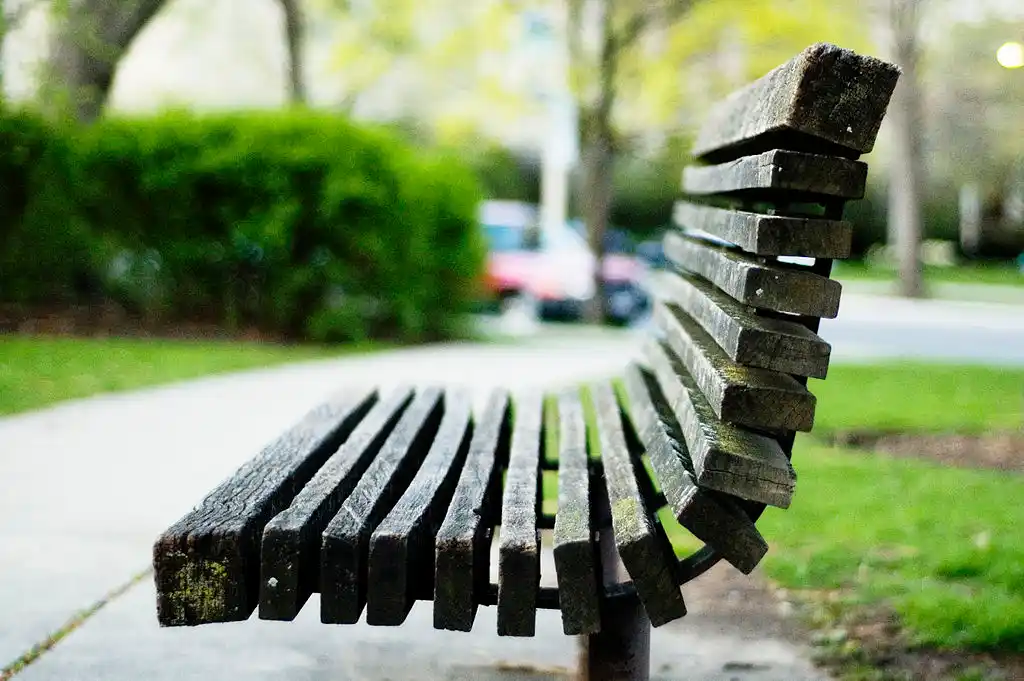 The Arré bench delivers stories that mattress. It hasn't achieved much sofar. But it's getting bedder.