Samajwadi Party's Akhilesh Yadav called the vaccines being rolled out in India the "BJP's vaccine". Then Serum Institute of India's Adar Poonawalla and Bharat Biotech's Dr Krishna Ella indulged in some good old mudslinging before releasing a joint statement about their "duty to the nation". Much before the vaccine jab, Indians are getting a shot of mistrust.
The wait for the coronavirus vaccine has been a long one. While rollout has begun in many Western countries, domestic debate is heating up on when the vaccines would be available in India. Experts have continuously warned against compromising the process and issuing approvals in a hurry. However, it seems that India has fallen into that dreaded trap.
On Sunday, India's drug regulator gave emergency approval for the indigenous coronavirus vaccine, called Covaxin, before the completion of Phase-III trials. The regulator claimed that the vaccine is "safe and provides a robust immune response". In a fiery and angry press conference, Bharat Biotech chairman Dr. Krishna Ella proudly claimed that "our vaccine is 200 per cent safe".
Dr Ella further pointed out that Indian clinical trial laws permitted accelerated authorisation for use of drugs after the second phase of trials for "unmet medical needs of serious and life-threatening diseases in the country". He stated that nearly 26,000 volunteers have participated in the ongoing third phase trials, and the efficacy data would be available by February. However, scientists are not impressed.
"Since there is no data for the third phase of trials, we don't know how efficacious this vaccine is. We know it is safe, going by the limited phase two trials. What if we roll out a vaccine with unknown efficacy and later find it to be only 50% efficacious? Would it be fair to people who received it?" Dr Shahid Jameel, a leading virologist, told BBC.
Eyebrows were further raised when Dr Randeep Guleria, AIIMS Director and member of the national task force on coronavirus management stated that Covaxin can be used as a "back-up" in emergency situations. "Does it mean that in the event of a surge, some people will be given a vaccine of unproven efficacy?" a senior epidemiologist asked while talking to BBC.
The approval has left many veterans of the industry at a loss of words. In an interview to The Times of India, Dr Gagandeep Kang, vice-chair of the board of Coalition for Epidemic Preparedness Innovations, said, "I have never seen anything like this before." Dr Kang pointed out that the process might lead to hesitancy even among the public. "That's what bothers me because people are already worried, wondering about how they developed a vaccine so fast and how they must have cut corners. Essentially you are handing people who are anti-vaccine, anti-science a weapon that they can use. It is horrendously hard to think of why experts would think that this was a good way to go," she added.
Scientific endeavours in the middle of a pandemic are too important to be left to politicians to argue about.
As everything else in India, this issue too is muddled with politics. From Akhilesh Yadav calling it "BJP's vaccine", to a Samajwadi leader claiming that it will make people impotent to a Bihar Congress leader stating that "PM Modi should take the first shot of Covid-19 vaccine", the political debate around the vaccine is heating up. However, scientific endeavours in the middle of a pandemic are too important to be left to politicians to argue about. The merits, or lack of it, must be objectively discussed keeping political affiliations away. After all, millions of lives are at stake.
Something that Serum Institute's Adar Poonawalla should have thought of before taking potshots at the Bharat Biotech vaccine. In an interview to NDTV, Poonawalla said, "There are only three vaccines in the world who have proven efficacy… it's Pfizer, Moderna and Oxford-AstraZeneca, these are the only three vaccines which have been proven to work. Everything else has been proven to be safe, just like water." The remark was uncalled for and prompted a response from Bharat Biotech's Dr Krishna Ella who went on to say, "AstraZeneca was giving 4g paracetamol to volunteers to suppress such reactions. We haven't given paracetamol to any volunteer."
After all the mudslinging, Serum Institute and Bharat Biotech have released a joint statement today, pledging to work to ensure a "smooth rollout" of the vaccines. But the damage seems to be done.
India makes 60 per cent of the world's vaccine and  Bharat BioTech has a stellar track record, conducting clinical trials in 20 countries with over 700,000 volunteers. It would have been fitting that an indigenous vaccine would roll out with proper protocols in place, and be adopted whole-heartedly by peers as well as the public at large. It is indeed a moment of pride for the country. However, one is left wondering what was the hurry in issuing approvals without efficacy data when the caseload is relatively low in the country?
The last 11 months have not been easy on anyone and one thing that Indians were looking forward to with a lot of hope was the vaccine. But the process and the politics of the vaccine has only made the public more anxious. It has created doubts and further eroded our trust in the vaccine-makers and those endorsing it.
Surely, a pandemic is not the time for vaccine nationalism.
One hopes the regulators and pharma companies can take the scientific community and the public on their side, as we head into the final leg of this battle. Doubts may lead to hesitancy in adopting the vaccine, and it is something we can ill afford.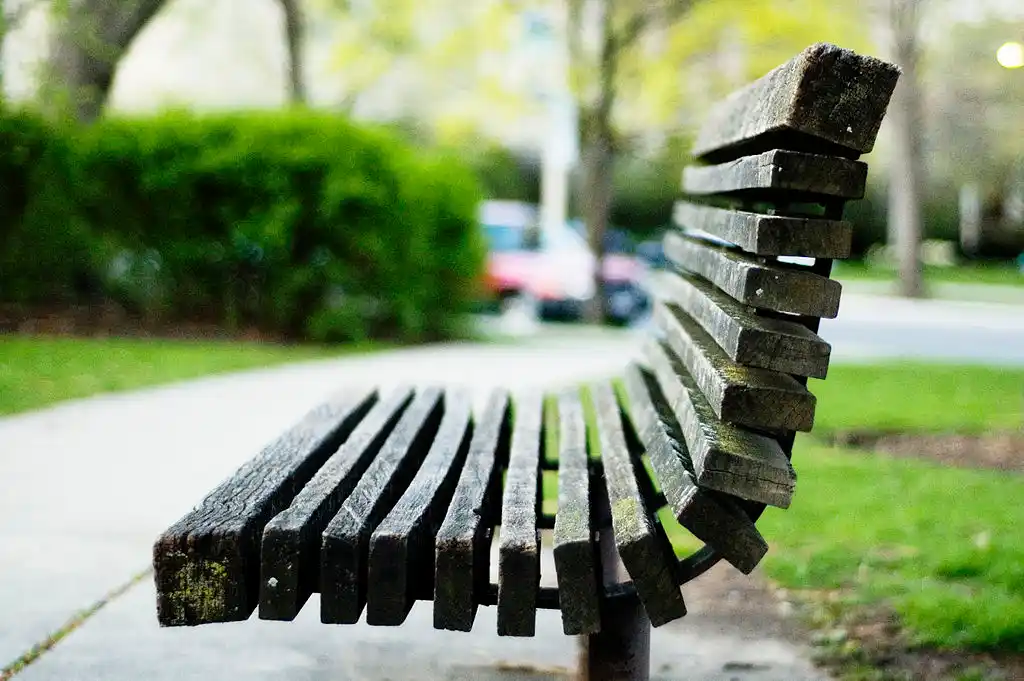 The Arré bench delivers stories that mattress. It hasn't achieved much sofar. But it's getting bedder.