A wedding in Dehradun turned out to be a superspreader that left two uncles dead and many infected. This isn't the first wedding celebration that has turned tragic and it might certainly not be the last. When will Indians learn to take some moral responsibility?
It's the wedding season in India. One might assume that the pandemic would result in a low-key affair but trust desis to risk the lives of relatives and friends in order to not miss out on a celebration. However, the coronavirus is not something you take lightly, as one couple from Dehradun found out the hard way.
Covid-19: 'Superspreader' Dehradun wedding leaves 2 dead https://t.co/fmkBNSRnw6 via @TOICitiesNews

— The Times Of India (@timesofindia) December 6, 2020
The wedding of a merchant navy officer and daughter of an army officer didn't quite start on a happy note after the couple tested positive for Covid-19 soon after the nuptials. The groom's mother, sister, aunt and two maternal uncles were also subsequently found infected. While the aunt is admitted in Doon Hospital and is undergoing dialysis, both uncles died within 10 days of attending the wedding.
A wedding in Dehradun has led to death of two and many more infected. I don't understand why do Indians have to do a proper wedding during these times. A wedding can really take place without criticism of food and decoration from relatives 🤷🏻‍♀️https://t.co/kAgbHAGYkC pic.twitter.com/EOKd8EPLM7

— Dr. Jal Kukdi (@Jal_Kukdi) December 6, 2020
Speaking to The Times of India, the bridegroom said that soon after the wedding, they were planning a trip to Himachal Pradesh and took the Covid-19 test as a precaution. He pointed out that nearly 100 people who had attended the wedding are now being traced. Spikes in cases across the country in the post-Diwali period have not affected the enthusiasm around the shaadi season. In a separate incident in Rajasthan, a couple married at Kelwara Covid Centre wearing PPE kits as the bride's Covid-19 report came positive on the wedding day. 
A wedding where the couple are wearing PPE kits seems surreal, almost dystopian. But couldn't the ceremony wait?
#WATCH Rajasthan: A couple gets married at Kelwara Covid Centre in Bara, Shahbad wearing PPE kits as bride's #COVID19 report came positive on the wedding day.

The marriage ceremony was conducted following the govt's Covid protocols. pic.twitter.com/6cSPrJzWjR

— ANI (@ANI) December 6, 2020
Social media users have questioned the wisdom behind holding weddings and inviting 50 to 100 guests at a time when conditions are not ideal.
Is the wedding more important than the health that it couldn't be postponed? https://t.co/wd4TR7U36p

— Anabil Bhattacharya (@ianabil) December 7, 2020
Wedding in India is a disease. What is this desperation https://t.co/2JGS0y6RPS

— AJ (@ajinkxa) December 6, 2020
A record number of 4,000 weddings have been expected to have taken place in Rajasthan in a week, at a time when the state was reporting over 3,000 coronavirus cases a day. The reason being attributed was that it was the "most auspicious" time for wedding ceremonies according to the Hindu calendar.
Record 4,000 Weddings In Jaipur In A Week Amid Spike In Covid Cases

Why can't these people marry next year? https://t.co/CqivNFHKHz

— Shivam Vij (@DilliDurAst) November 26, 2020
Weddings have turned into super-spreader events and all the fun and merry can quickly turn to despair and horror. While the administration needs to do more to keep the coronavirus spread in check, it can't help the cause if as citizens, we don't act responsibly.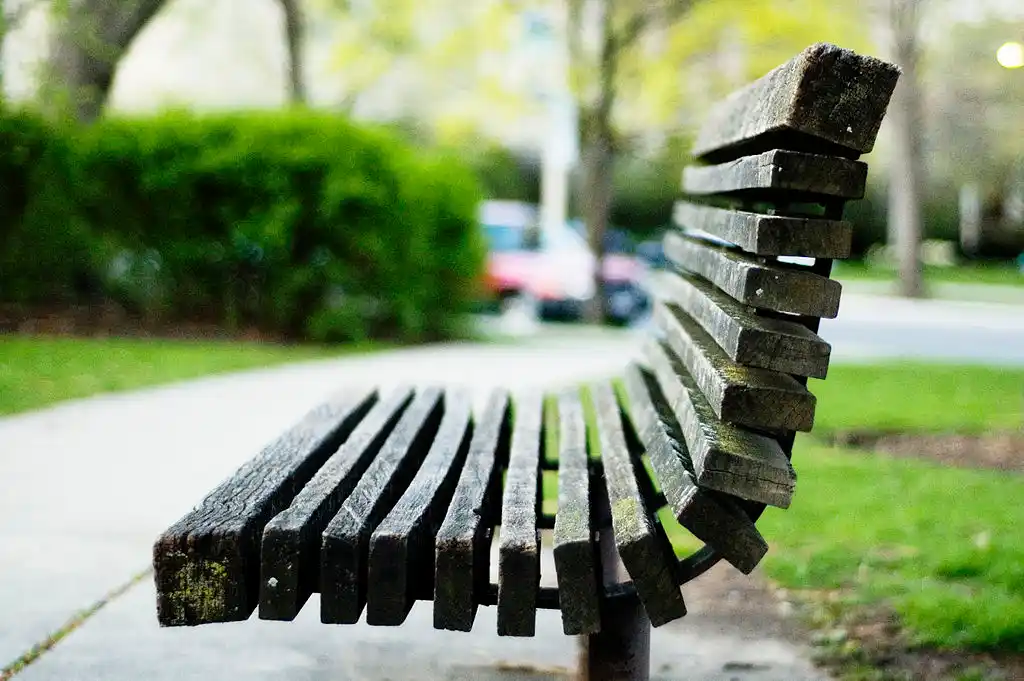 The Arré bench delivers stories that mattress. It hasn't achieved much sofar. But it's getting bedder.