It's not just India but governments across the globe that are using contact-tracing technology in an attempt to fight Covid-19. Hong Kong has wristbands and China now has cameras installed outside homes.
"Telephones took 75 years to reach 50 milion users, radio 38 years, television 13 years, internet 4 years, Facebook 19 months, Pokemon Go 19 days. Aarogya Setu, India's app to fight COVID-19 has reached 50 mn users in just 13 days-fastest ever globally for an App," Amitabh Kant, CEO of Niti Aayog tweeted on April 15.
The app has already crossed 75 million downloads and is touted by many as an essential tool in the fight against Covid-19. It uses bluetooth and GPS tracking to provide information. Issues around data security and privacy have been raised by many, with Congress leader Rahul Gandhi calling it a "sophisticated surveillance system".
The Arogya Setu app, is a sophisticated surveillance system, outsourced to a pvt operator, with no institutional oversight – raising serious data security & privacy concerns. Technology can help keep us safe; but fear must not be leveraged to track citizens without their consent.

— Rahul Gandhi (@RahulGandhi) May 2, 2020
As India enters Lockdown 3.0, the Centre has made downloading the app compulsory for all private and government employees. Anyone attending office anywhere should have the app on their mobile from May 4, the day the two-week extended lockdown kicks in, the government has said. Those working from home need not use the app, it clarified.
There have been a lot of privacy concerns regarding the app, but India is not the only country using all kinds of surveillance tools to track and monitor the spread of the new coronavirus. If there's something this pandemic has taught us, it is that governments across the world are using apps which are likely to be invasive. So how does Aarogya Setu fare among apps introduced by other countries?
One of the first countries to flatten the curve, South Korea used highly intrusive measures like employing a central tracking app, Corona 100m, that publicly informs citizens of known cases within 100 metres of where they are. It uses a combination of phone location data, CCTV footage, and electronic financial records to track cases.
It led to certain unintended consequences too, with one infected person blackmailing restaurants around to pay him or he'll visit and hurt their customers.
South Korea took rapid, intrusive measures against Covid-19 – and they worked | Coronavirus outbreak | The Guardian https://t.co/RrAi1scLU4

— 일리야 (@astra_on_t) March 20, 2020
The Iranian government launched a coronavirus diagnosis app called AC19 that was collecting sensitive information from users beyond what the app requires to function. The app was eventually removed from the Google Play Store.
Iran's Health Ministry sent a message to Iranians asking them to use an app to check potential #coronavirus symptoms, before heading to the hospital.

We just uncovered that the Iranian regime is using this app as a tool to spy on Iranians.https://t.co/uH5MRYIv16 pic.twitter.com/2tjUMD26Jk

— 🤖Nariman████ (@NarimanGharib) March 7, 2020
Another Asian tech giant Singapore launched an app called TraceTogether that can track people within two metres of infected patients. It works by allowing users to log in the app if they test positive for the new coronavirus and then the tool anonymously notifies everyone they've met recently. The app has over one million users, that is 20 per cent of Singapore's population. But as the country sees spike in cases, experts believe it is not enough and the app should be made compulsory for download.
#Singapore's TraceTogether app got lots of attention when it launched in March, but it hasn't worked out so far because less than a fifth of the population has downloaded it. Today, @STcom's #tech editor suggests it be made mandatory. #COVID19 #surveillance pic.twitter.com/isuBN8syee

— Kirsten Han 韩俐颖 (@kixes) May 1, 2020
The Australian government has also introduced a similar tracing app called COVIDsafe, hitting four million downloads in a week. The app uses bluetooth to keep a record of other people with the app who have been in close proximity. Aside from registration data, the information remains on the phone until a user who tests positive for Covid-19 consents to upload it, The Guardian reported. COVIDsafe has attracted criticism because of the amount of data held by the federal government, even though the government has stressed only state health officials will have access to it.
The new COVIDSafe app will help protect your family, friends and community.

We need as many Australians as possible to download the #COVIDSafe app so that we can get back to business, and back to enjoying life sooner.

Find our more at: https://t.co/fHHakN7DRk pic.twitter.com/b1WVg3Jzrt

— Australian Government (@ausgov) May 1, 2020
While China has already employed facial recognition technology in the past, it has further used the pandemic to expand its mass digital surveillance network and tie it to people's health data. The China app is mandatory and it dictates where you can go, using QR codes and colours to indicate if the person is infected or not. Without the app, you cannot enter public spaces now that restrictions have been eased. It doesn't stop at that. From public places, cameras have now made it to the front doors of people's homes.
The coronavirus pandemic has brought surveillance cameras closer to people's private lives in China: from public spaces in the city to the front doors of their homes — and in some rare cases, surveillance cameras inside their apartments https://t.co/cJkgH88TX3

— CNN (@CNN) April 28, 2020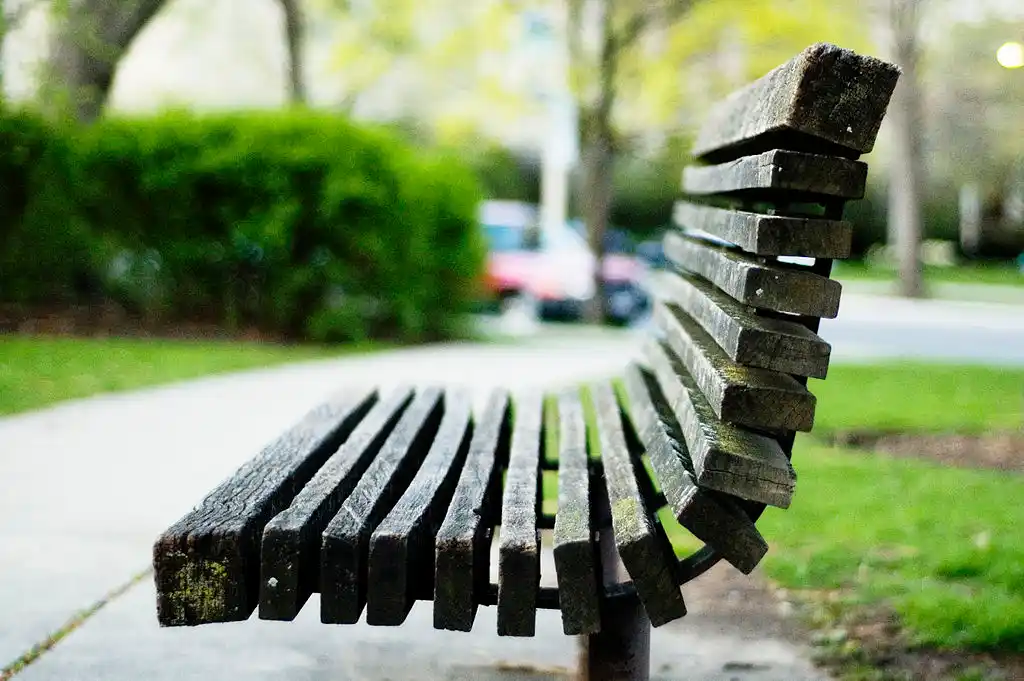 The Arré bench delivers stories that mattress. It hasn't achieved much sofar. But it's getting bedder.