The first few months of the lockdown weren't so bad for People Like Us. We didn't have to meet annoying colleagues, we saved money by not going out with friends. But now, as Lockdown 2021 seems imminent, we may be experiencing "Lockdown Fatigue". We are trying to find any excuse that allows us to go out.
Okay, Lockdown, so we've had a good run, it's been real, but now it's time for you to go. Our honeymoon period with the lockdown is over. I think it is time to accept defeat and acknowledge that we are social people who need to step out of the four walls of our homes at some point, to function at our optimum, personally and professionally.
Make no mistake, Indians have done remarkably well when it comes to staying indoors (this is for those lucky enough to have an indoors to stay within). It seemed impossible at the beginning; yet, by and large, we have managed to follow the strict lockdown rules.
The first few days were brand new. We were still getting used to the new routine. Sure it had its perks, working from home, saving time on commuting, saving money on not going out with friends, not facing annoying colleagues or unpleasant people for a while… The list was long and fabulous. Equally long but not so fabulous was the list of household chores. There was no house help either, but what's there?! It's our house and we should be able to manage it on our own, no? After all, that is how those firangs do it ya!
We cooked and cleaned with vigour. Learnt tricks on how to sweep and mop, (sweep while walking forward, mop while walking backwards) experimented and arrived at the most efficient way to wash dishes (scrub all at once, rinse all at once). We wiped the dust off the cookbooks and cooked up a storm, discovered food influencers, and realised cooking is therapeutic. We watered the plants, fed the dogs and walked them and found that lovely little things made life beautiful. We read, we drew, we sewed. We also somehow managed to get on 43 zoom calls from work and told ourselves, "There, easy peasy!"
But now, as Lockdown 2021 seems to be an imminent possibility, we may be experiencing what is being called, "Lockdown Fatigue" the world over. A concept that was acknowledged by behavioural scientists in the UK as "something to take into consideration when designing public health policies for dealing with Covid-19." According to this New York Times article, University of Maryland has found that more people are stepping outside now than they were during the first few weeks of the stay-at-home orders in the USA. Dr Zhang, who is heading this research states in the article, "It just seems that people are getting a little tired collectively of staying at home after we passed that one-month mark."
We also somehow managed to get on 43 zoom calls from work and told ourselves, "There, easy peasy!"
Indians seem to be getting there, too. Charmaine Kenita, a creative writer and entrepreneur based in Bangalore says, "I keep finding different places to visit, doing relief work, searching for stores that sell art materials. Anything to escape the home often."
Can you really blame us? Gone is the enthusiasm of the first few weeks. Now, the heart sinks at the sight of the dishes in the kitchen sink. Thinking of what to cook for the next meal has become a nerve-wracking task. Floors are being mopped after gaps of two days. Books lie abandoned because we just cannot focus anymore. None of the lockdown memes make you laugh either. WFH has spilled over to weekends and all those little tasks that we thought were high points in the day are starting to overwhelm us.
Even the mention of an extended lockdown is giving nightmares to people like Jitaditya Narzary, a Guwahati-based travel blogger, "Sometimes I don't even feel like doing basic household chores or workout, which can have mental health implications in the long run. I understand I am feeling it more severely because my life revolves around travelling. So, I can't accept this life inside four walls as the 'New Normal'. It also frustrates me to see people on social media demanding an even longer lockdown without understanding its economic implications."
The truth is, all of us who live cocooned lives were expecting this to be over soon-ish, but with the end nowhere in sight, we are beginning to get frustrated. We are looking at finding any excuse that lets us go out (while maintaining social distancing etiquette, mind you). Why else would my sister, who is the world's leading homebody, get visibly excited for our weekly grocery run? Or me, a self-confessed misanthrope, yearn for conversations that happen outside of a video call box?
I suspect this lockdown exhaustion has little to do with the actual jobs on hand which get done eventually anyway. It is the exhaustion of the pressure one puts on oneself. "Of course, I can manage work-from-home and house work simultaneously," we tell ourselves without realising that our lives seemed to be such well-oiled-machines, largely thanks to all the help we had at home.
Can you really blame us? Gone is the enthusiasm of the first few weeks.
It is the exhaustion of not knowing to what degree our world is altered, of not being in control of what life will look like after lockdown. "Perhaps the deep sense of fatigue I feel is with the relentless nature of the crisis, with something new to worry about every day, and the constant havoc it's been causing to too many lives, and most of all the fact that there is no end date in sight," says Neha, a freelance journalist based in Gurugram. Perhaps if there were a clearer roadmap of how we will come out of this, things might have been better.
A daily routine gives us a sense of normalcy. Office is a place of work, Home is a place of rest, now with WFH, the lines have blurred, the routine is gone. For some people work (apart from paying the bills) served as a distraction from everything that went on at home, for others home was a distraction from work issues and stress. In a way, it was easy to compartmentalise, but now the overlaps make it indistinguishable. Sumi Madireddy, a Hyderabad-based mother-of-two shares her dilemma, "Mentally – several times a day I feel an intense need to escape my home, especially a few moments away from my children, just to catch my breath. It just gets too overwhelming to cater to them without a break. In a normal world, I would step out to meet friends or at least go for a walk while my husband would take over, but right now there is nowhere to go."
While everyone who is feeling fatigued agrees that the lockdown is essential for the greater good of all, its impact on individuals is beginning to show. Psychologists would have us believe that distraction is a healthy coping mechanism, so maybe this constant need to step out of the house, this overwhelming physical and mental exhaustion is our way of coping with the fact that life, as we knew it, will never be the same. Neither will we.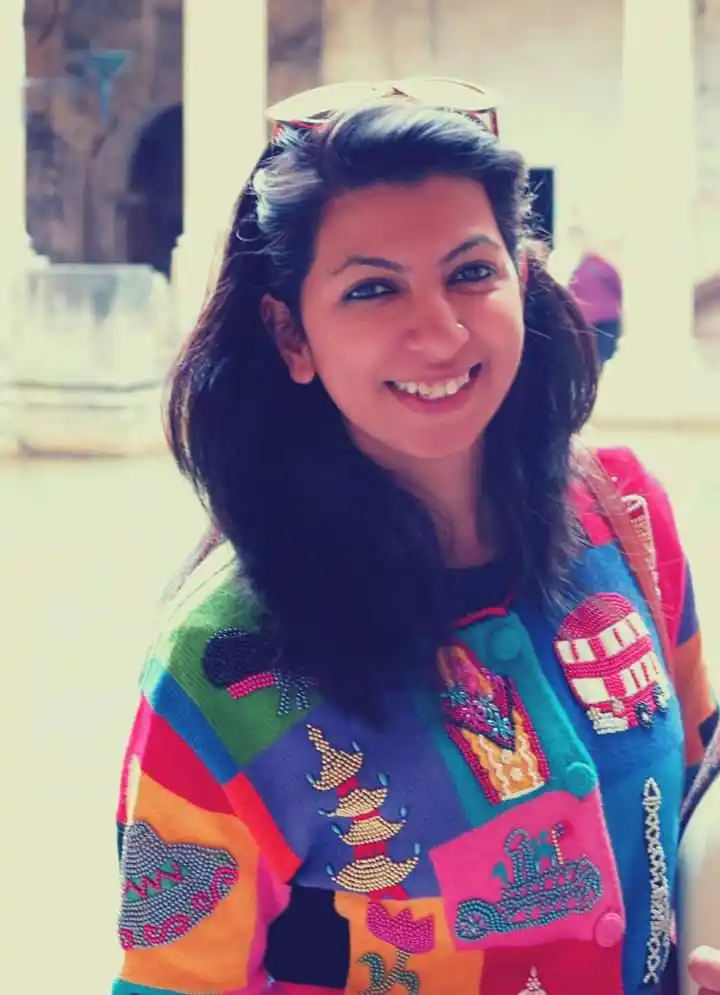 A misanthrope by any standard and a servant to two rescue dogs (Sufi and Daaku), Mugdha spends her time reading and writing just so she can fund her future travels.