US President Donald Trump has been peddling hydroxychloroquine as a cure for the new coronavirus. But the success of this anti-malarial drug on Covid-19 patients is unproven. A Guwahati doctor died of a cardiac arrest after taking hydroxychloroquine as a preventive medicine for the virus.
Hydroxychloroquine! It's probably US President Donald Trump's most favourite word right now. He has been peddling it as a "miracle cure" for Covid-19 for weeks and has now gone ahead and demanded – or shall we say, threatened – India over its urgent supply during a phone call.
Hours after Trump spoke of retaliation, India has partially lifted its ban on hydroxychloroquine, an anti-malaria drug, whose success in curing the new coronavirus is yet to be reliably proven.
Trump said he was unaware that the export of hydroxychloroquine was banned by India, and said he "didn't like that decision". He further added, "India has been taking advantage of the US on trade. If he (PM Modi) doesn't allow our supply to come out, of course there may be retaliation. Why wouldn't there be?"
I spoke to him (PM Modi), Sunday morning & I said we appreciate it that you are allowing our supply (of Hydroxychloroquine) to come out, if he doesn't allow it to come out, that would be okay, but of course, there may be retaliation, why wouldn't there be?: US Pres Donald Trump pic.twitter.com/kntAqATp4J

— ANI (@ANI) April 6, 2020
MEA spokesperson Anurag Srivastava said on Tuesday, "Like any responsible government, our first obligation is to ensure that there are adequate stocks of medicines for the requirement of our own people. In order to ensure this, some temporary steps were taken to restrict exports of a number of pharmaceutical products. In the meanwhile, a comprehensive assessment was made of possible requirements under different scenarios."
In view of the humanitarian aspects of #COVID19 pandemic, it has been decided that India would licence paracetamol & Hydroxychloroquine in appropriate quantities to all our neighbouring countries who are dependent on our capabilities: Ministry of External Affairs (MEA) pic.twitter.com/W7Vox2sd2E

— ANI (@ANI) April 7, 2020
But what exactly is hydroxychloroquine?
Hydroxychloroquine is a drug used to treat malaria. It is a less toxic version of chloroquine, another malaria drug. Hydroxychloroquine comes with a number of potential side-effects. These include headaches, dizziness, stomach pain, weight loss, and mood changes.
Is it the magical potion that will save us all from this pandemic?
We simply don't know yet. It is untested and unproven, since clinical trials are not fully completed. While some limited studies have shown that hydroxychloroquine helps the speed of recovery, the authors of the study say more research is needed.
In a small, limited study, the malaria drug hydroxychloroquine helped to speed the recovery of a small number of coronavirus patients who were mildly ill, doctors in China reported. The authors of the report said say more research is needed. https://t.co/Lu7VStxI3e

— The New York Times (@nytimes) April 1, 2020
The European Medicines Agency, an agency of the EU, has said hydroxychloroquine should not be taken by coronavirus patients except for clinical trials or emergency use programmes.
EMA #COVID19 advice: ‼️ It is very important that patients & healthcare professionals only use #chloroquine & #hydroxychloroquine for authorised uses or as part of #ClinicalTrials or national emergency use programmes for the treatment of #COVID19.
👉https://t.co/yAxz8wP8lv pic.twitter.com/WSfllwiY0E

— EU Medicines Agency (@EMA_News) April 1, 2020
The Indian Council of Medical Research (ICMR) has recommended hydroxychloroquine for healthcare workers as prophylaxis or a preventive medicine, but has stated it cannot be recommended as treatment with such limited data and evidence.
Because of limited evidence, Hydroxychloroquine is being recommended for healthcare workers as prophylaxis, cannot recommend it as treatment with so limited data and evidence: ICMR#IndiaFightsCorona pic.twitter.com/w10i5JKKKo

— OTV (@otvnews) April 6, 2020
In some cases, taking hydroxychloroquine can be fatal. A doctor in Guwahati started feeling unwell a few days after he took the anti-malarial drug. A WhatsApp message he sent to his colleagues after taking the med warned that it doesn't necessarily work. "HCQS [short for hydroxychloroquine sulphate] is not very good as prophylaxis. Lots of issues. I'm having some problems after I took it," he wrote.
Within hours of sending the message, the doctor's condition deteriorated. He collapsed and was rushed to a hospital, where attempts to revive him failed. He died of a cardiac arrest.
A doctor sent a WhatsApp message to his colleagues: "HCQS is not very good as prophylaxis… I think I am having some problems after taking it."

Hours later, he died.

His death has deepened debate on ICMR's recommendation of HCQ for health workers.https://t.co/6hqA5FjMRq

— Supriya Sharma (@sharmasupriya) April 2, 2020
The Guwahati doctor's death has raised questions over India's policy to use hydroxychloroquine, an unproven drug, on healthcare workers. The ICMR guidelines clearly state that adverse effects of the usage of the drug should be reported to the Pharmacovigilance Programme of India (PvPI), so that a better assessment can be made.
The doctor's unexpected death has raised questions about the pitfalls of India's policy to use hydroxychloroquine – an unproven drug – as prophylaxis for healthcare workers and household contacts of COVID-19 patients. | @PriyankaPulla reports.https://t.co/DUUJux5TCO

— The Wire (@thewire_in) April 6, 2020
At least two Nigerians were hospitalised after being poisoned by hydroxychloroquine, forcing health authorities in the region to clamp down on unauthorised usage of the drug.
Yet conflicting reports on hydroxychloroquine continue to emerge. A report published by French doctors about two weeks ago talks about how a combination of the malaria drug and azithromycin was used on six patients with Covid-19. It says the patients tested negative for the virus after six days of medication.
The report has been publicised in the US by celebrity doctor Mehmet Oz, who has been in touch with President Trump. However, Anthony Fauci, the leading infectious disease expert advising the White House's coronavirus task force, has refused to endorse the report and called it "anecdotal."
According to the same, three other patients who received hydroxychloroquine were too sick to be tested for the virus by day six (they were intubated in the ICU). Another had a bad reaction to the drug and stopped taking it. Another was not tested because, by day six, he had died, The Atlantic reported.
Yet this has not stopped Trump from tweeting about the drug. "HYDROXYCHLOROQUINE & AZITHROMYCIN, taken together, have a real chance to be one of the biggest game changers in the history of medicine," he wrote.
HYDROXYCHLOROQUINE & AZITHROMYCIN, taken together, have a real chance to be one of the biggest game changers in the history of medicine. The FDA has moved mountains – Thank You! Hopefully they will BOTH (H works better with A, International Journal of Antimicrobial Agents)…..

— Donald J. Trump (@realDonaldTrump) March 21, 2020
And over the weekend, in one of his daily White House briefings, he urged Americans to take the drug. "What do you have to lose? Take it," he said.
Don't.
While the jury is still out on hydroxychloroquine, we may all want to take medical advice before popping any pills. And preferably never listen to The Donald who believes, "I sure as hell think we ought to give it a try."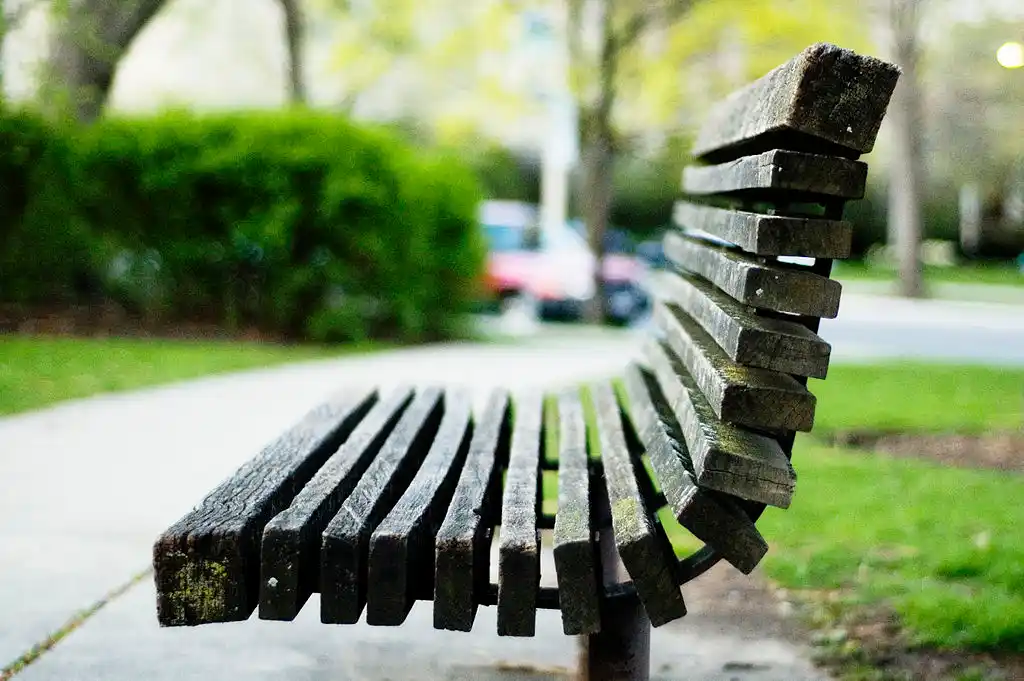 The Arré bench delivers stories that mattress. It hasn't achieved much sofar. But it's getting bedder.