Barely a month after giving birth, Srijana Gummalla, an IAS officer from Andhra Pradesh, is back to work at the Visakhapatnam municipal corporation. She rejected her maternity leave to help out the administration amid the ongoing pandemic
The lockdown over the coronavirus pandemic has most of us working from home. But for an IAS officer in Andhra, it's business as usual already.
Barely a month after giving birth, Srijana Gummalla, an IAS officer from Andhra Pradesh, is back to work at the Visakhapatnam municipal corporation. In a picture that's been going viral online, Gummalla is seen taking a work call with a 22-day-old baby cradled in her arms, warming hearts on social media.
An extraordinary feather of @IASassociation. 2013 batch IAS Mrs @GummallaSrijana Commissioner @GVMC_OFFICIAL refused to take 06 months maternal leave and joined back her office with one month old baby in lap. Truly inspiring to all #CoronaWarriors #COVID__19 pic.twitter.com/mzbPsUyTco

— Chiguru Prashanth Kumar (@prashantchiguru) April 11, 2020
The officer reportedly rejected her mandatory six-month maternity leave because these are "extraordinary circumstances", and that she wanted to  answer the "call of duty". "As a human being, it is my responsibility to be of some help to the administration. I felt that this is the time we should all stand together and be of strength to each other," she was reported as saying.
This act of devotion to her job, especially at a time where several lakhs of Indians are unsure what the future holds in store for them, has led to several social-media users raising their glasses to woman power.
All hail woman power! IAS officer in Andhra Pradesh goes back to work with her one month old baby in arms. pic.twitter.com/FpXmprmOMO

— Anjali B. (@TheWayfarerSoul) April 13, 2020
Must applaud this IAS officer Srijana Gummala, who returned to office with Month-Old Baby In Arms, Andhra Pradesh https://t.co/Sj9FEBe5fz

— Rekha Sharma (@sharmarekha) April 13, 2020
Praise was also heaped on the officer from her peers in the IAS…
Young #IAS Officers leading #fightagainstcorona.
GVMC Visakhapatnam Commissioner, Ms Gummalla Srijana @GummallaSrijana
joined back on duty with one month old baby without maternity leave to serve the City.#CoronaWarriorshttps://t.co/DyP3s0uU2z pic.twitter.com/2HlpvZU9pC

— IAS Association (@IASassociation) April 11, 2020
More power to you Srijana Gummalla. People like you make India proud. 🇮🇳 Kudos 👍👏👏 https://t.co/bZV3LiC92G

— Supriya Sahu IAS (@supriyasahuias) April 13, 2020
The officer's return to work also caught the attention of Union Minister Gajendra Singh Shekhawat, who tweeted that India was fortunate to have corona warriors like her.
कोरोना संकट में अपने कर्तव्य की पुकार पर अपने 1 माह के बच्चे के साथ ग्रेटर विशाखापट्टनम की नगर आयुक्त श्रीमती सृजना गुम्माला वापस ड्यूटी पर लौट आईं।
भाग्यशाली है यह राष्ट्र जहां ऐसे कोरोना योद्धा है। कर्तव्य निष्ठा के इस जीवंत उदाहरण के लिए आपका हृदय से आभार।#NoCoronaPolitics pic.twitter.com/7md7CxKRp2

— Gajendra Singh Shekhawat (@gssjodhpur) April 12, 2020
The officer later responded to some of the praise on Twitter with humility and gratitude. "Taking every precaution with the baby. I keep the baby with me in a very protected environment for feeding and nurturing," she tweeted. "Thanks a lot again, all of you".
All through this 21-day lockdown, India has been saluting essential workers who are putting their lives on the line to make sure we're safe. From healthcare workers to police officers, to grocery shop owners, it's clear who the new heroes of this country are. Today, Gummalla has shown that she is not only a part of this prestigious club, but is also willing to lead the way. Now that's what we call Wonder Woman.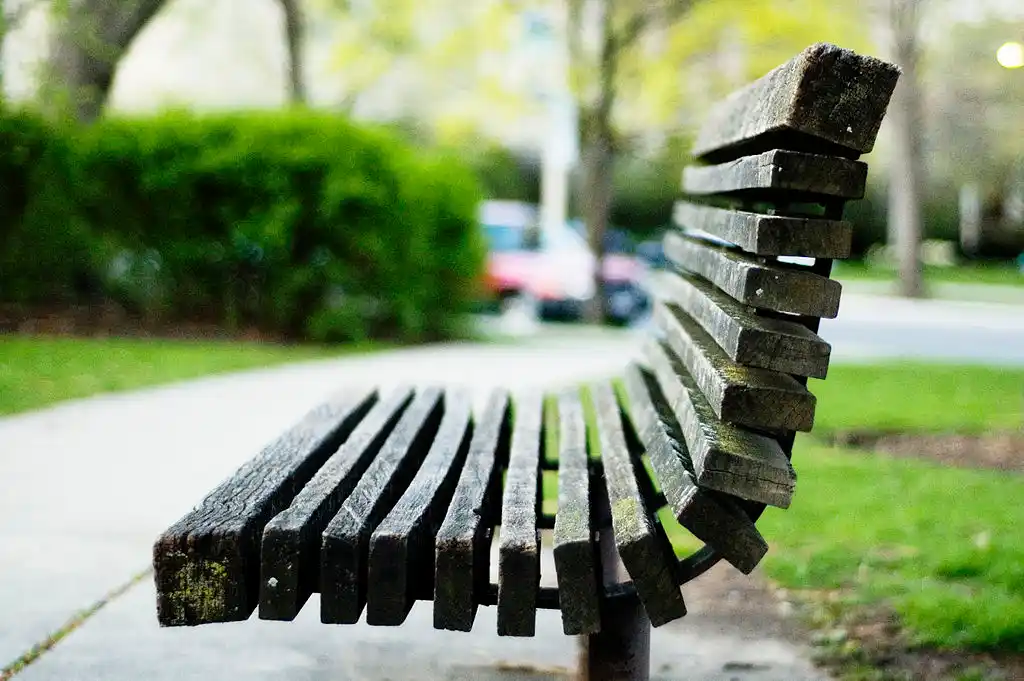 The Arré bench delivers stories that mattress. It hasn't achieved much sofar. But it's getting bedder.