There was a fire, a rally led by a BJP MLA, and a man with a flare gun on the streets. Just some glimpses of covididiots spotted on Sunday between 9 and 9.09 pm.
Prime Minister Narendra Modi's address a few days ago, in which he appealed that we switch off our lights and place candles at our windows for 9 minutes at 9 pm, was followed with great enthusiasm across the country on Sunday.
It's also no surprise, then, that it took barely an hour for someone to report that a fire had broken out… Wonder who could have predicted that?
The incident occurred after residents of Jaipur — and reportedly various other parts of the country — seemed to indicate that fireworks are counted as essential supplies where they live. As a result, a (funnily enough) Chinese lantern fell on a thatched hut, giving us the following end-of-the-world visuals:
Massive fire in a building in my neighborhood from bursting crackers for #9baje9mintues. Fire brigade just drove in. Hope everyone's safe. pic.twitter.com/NcyDxYdeFW

— Mahim Pratap Singh (@mayhempsingh) April 5, 2020
Luckily, no one was hurt in the incident, and no damage was caused to any structures either. The same, unfortunately, can't be said about our sensibilities.
Across the country, our latest show of solidarity has actually given social media users more reasons to revive the snappy hashtag "Covidiots".
One such video introduces us to a man who took a flare gun to the streets with the same energy as Ajay Devgn in a paan masala ad, only to end up setting fire to his beard/face mask instead. In a bizarre turn of events, rather than eradicate coronavirus for good, he had to eventually have the fire slapped off his face.
Bhakts of this week award goes to this chomu…! 😂😂😂 pic.twitter.com/0h8kNN5eIo

— Nisar നിസാർ (@nisarpari) April 5, 2020
Proving that ability to miss the point isn't restricted to one region, however, rallies were also reported from Azamgarh UP, Kerala, as well as a few other unspecified parts of the country. They can be identified by their catchphrase "Go Corona Go" (which, in a way, also makes it sound like they're cheering the virus on).
Go Corona rally at 9PM in Azamgarh, UP
pic.twitter.com/QT5wPfR5tl

— Ravi Nair (@t_d_h_nair) April 5, 2020
'New' India: Let's fight corona through science and discipline not irrationality and superstition friends.. this video says it all. #IndiaFightsCorona pic.twitter.com/bJgVTM2xvG

— Rajdeep Sardesai (@sardesairajdeep) April 5, 2020
As expected, some people will never change.😅😂#GoCoronaGo #9PM9Min pic.twitter.com/jAZQ5dNHLq

— Akshay ಅಕ್ಷಯ್ अक्षय (@FollowAkshay1) April 5, 2020
Not one to be left out of the (literal) crowd, BJP MLA Raja Singh from Telangana, also took out a rally to show us how angry he was at the new coronavirus. Resembling a mob from 1500s Europe who had just spotted a witch in the distance, the group of men stood ominously with torches, chanting "Go back… China virus, go back".
Go back Go back China Virus Go back says BJP MLA

Im sure it has heard us and is planning to leave tomorrow morning !
#coronavirus #9pm9mins #COVID2019 pic.twitter.com/mhyunVO43b

— krishanKTRS (@krishanKTRS) April 5, 2020
Neither the Health Ministry nor the ICMR has been able to confirm yet whether this novel technique has worked yet. But what we do know is that approximately 4,300 people are confirmed to be infected with Covid-19 in our country so far. The best we can do for now — and it clearly needs to be reiterated — is stay indoors!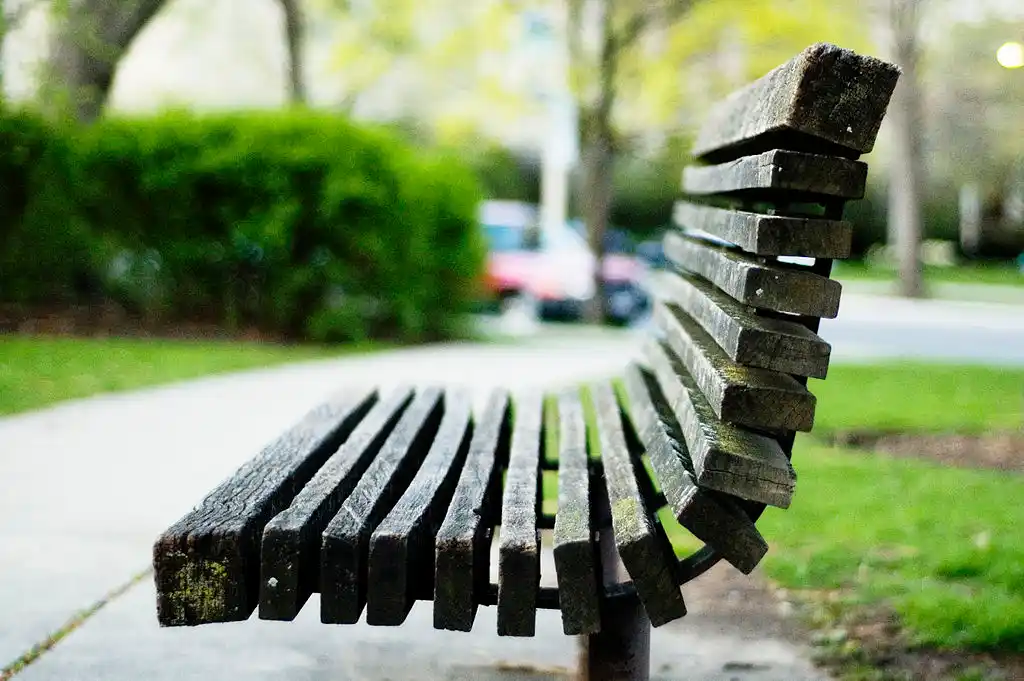 The Arré bench delivers stories that mattress. It hasn't achieved much sofar. But it's getting bedder.