Uddhav Thackeray has been lauded on social media since last evening for his evening address, which, while making similar appeals as the PM to stay at home and follow the lockdown, was accompanied by a strong message to not panic. His composure and determination to keep his constituents updated have earned him rare praise.
The fear over coronavirus peaked last evening, following an 8 pm address from Prime Minister Narendra Modi, urging all states and districts in the country to follow a three-week lockdown. Immediately after the address, visuals of crowds gathering streamed in on news channels, as panic shoppers and hoarders flocked the streets.
In comparison, the speech delivered by Maharashtra's chief minister stands in stark contrast. Uddhav Thackeray has been lauded on social media since last evening for his evening address, which, while making similar appeals as the PM to stay at home and follow the lockdown, was accompanied by a strong message to not panic.
The state, which as it currently stands, has the highest number of recorded Covid-19 cases in the country (107), has enough foodgrain stock to survive the crisis, the CM assured residents, in his second broadcast in the last week. He also emphasised that essential goods would not be affected by the lockdown:
I am at home listening to Mrs CM, you listen to your home minister, there is no need to panic, essential services are available: Maharashtra Chief Minister Uddhav Thackeray pic.twitter.com/wrkAguhyTM

— ANI (@ANI) March 25, 2020
The chief minister's composure as well as determination to keep his constituents updated every two days have earned him rare praise on social media, which is known to usually hit the panic button at the drop of a hat, and reserves all its cynicism for politicians.
I must say I have been very impressed with Uddhav Thackeray. The CM has taken pro-active steps, his speech is peppered with confidence building measures clubbed with Gudi Padwa wishes and tips on safety measures for self & community. Time for leaders to instil hope & confidence. pic.twitter.com/ejJHoSYyg2

— Smita Prakash (@smitaprakash) March 25, 2020
I must admit, @OfficeofUT has emerged as a mature and resolute CM in this crisis. He is inclusive, takes people into confidence and shuns theatrics like Modi or Fadnavis. What a welcome surprise! #CoronavirusPandemic

— nikhil wagle (@waglenikhil) March 24, 2020
Despite accusations during the state elections that Uddhav Thackeray wouldn't have the administrative experience to lead the state, the CM also put out a strong message to the police, asking them to be more lenient in this time of crisis.
"I have been receiving messages from across the state complaining that the police are not letting genuine buyers step out of their home. I would tell them not to be stringent against genuine people. We have not stopped living. We have only changed the lifestyle," he said, earning him more genuine praise online.
CM Uddhav Thackeray has clearly emerged as Maharashtra's tallest leader.

His demeanour, handling of the situation deserves accolades. He has calmed nerves and taken people along. Well done.

My family in Mumbai, are certainly amongst his newest fans. @priyankac19 @AUThackeray

— Ruben Mascarenhas (@rubenmasc) March 24, 2020
Meanwhile, Uddhav Thackeray's address from last evening was followed by an announcement that the Brihanmumbai Municipal Corporation was considering offering home testing for residents of Mumbai who show symptoms of Covid-19. This move, they argue, will significantly reduce the load on government hospitals.
BMC will begin the home testing facilities with a help line number where citizen can reach out. This facility will begin in next 48 hours. Currently calls are being made to the home quarantine travellers and if symptomatic, testing facilities are offered through private labs.

— laxman singh (@Laxmantweetsss) March 23, 2020
The Chief Minister also put out an appeal earlier this morning, urging everyone in the state to continue paying staff and labour, on "humanitarian grounds".
I urge all the employers, owners of the companies, factories, that even though you'll are asked to shut down your operation, please do not stop paying minimum wages to your staff/labour.

This is my sincere appeal and I expect you'll to do this purely on humanitarian grounds. pic.twitter.com/7hNksB5Y0A

— CMO Maharashtra (@CMOMaharashtra) March 25, 2020
Earlier today, the CM's son, and MLA from Worli Aaditya Thackeray, took to Twitter to share a WhatsApp chat that has been formed by the Shiv Sena to counter coronavirus misinformation.
Even as the situation in the country continues to remain grim, residents of Maharashtra seem to be thankful of the way the outbreak is being handled in the state. But it's only day 1 of the 21-day lockdown, so let's hope the good news continues.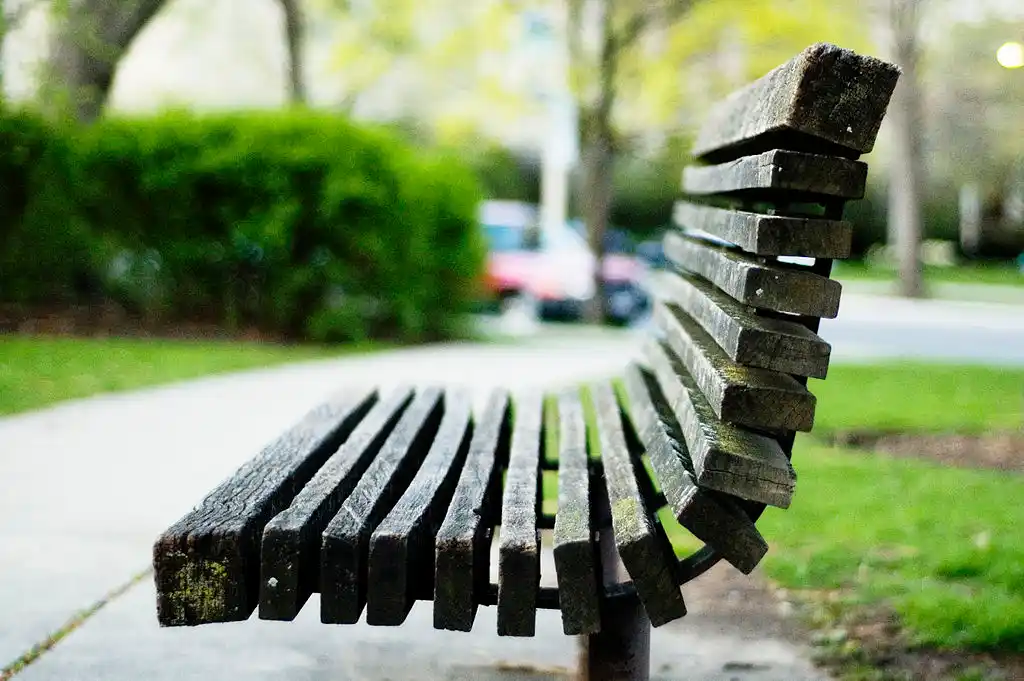 The Arré bench delivers stories that mattress. It hasn't achieved much sofar. But it's getting bedder.