Seventy-two families in Delhi are now in quarantine after a boy who delivered pizza to them tested positive for the new coronavirus. Is it then safe to order food? Yes, provided you follow some tips.
Over the last month, we've all had our fair share of challenges. For most of us in big cities, it hasn't been so bad, as most essential services have continued to operate. Barring a short period of uncertainty, food delivery apps, such as Swiggy and Zomato, have been saviours for those who are unable to cook every meal for themselves, and delivery boys have been lauded for their work.
However, over the last two days, a 19-year-old delivery executive sent 72 households across South Delhi into quarantine, and sparked panic in several hundred others, after it emerged that he had tested positive for the new coronavirus.
What makes the case even scarier is that the man apparently worked for 15 days with Covid-19 before he eventually tested positive. He also had no travel history, raising suspicions that he had contracted it from another family.
In that period, he delivered pizzas to the 72 families spread across affluent suburbs in Delhi like Hauz Khas, Malviya Nagar and Savitri Nagar. As many as 16 of his co-workers have also been quarantined following the results of his test.
Later food delivery platform Zomato said some of the restaurant's orders in question had been placed on its platform.
"We believe that none of our riders should and would knowingly keep working if they knew they were infected with COVID-19," the statement said, asserting that Zomato would continue maintaining all precautions to ensure the food is safe.
The shocking headline, apart from re-affirming how quickly Covid-19 can spread, led to several alarmed reactions online. A few noted how tough delivery boys have it, considering how many families they're expected to visit for very little pay.
What moved me most about this story is that the delivery man contracted it from a hospital where he went for his dialysis! Which means he was back at such a physically taxing job soon after- we dont realize how tough ppl have it https://t.co/WyRJLbXgNB

— sunetra choudhury (@sunetrac) April 16, 2020
A journalist saw this case as a reminder that we need to rethink our testing policy.
👉We are reporting a scare case of a pizza delivery boy who has now tested #Corona +ve

👉He had cough since MARCH 20 BUT WAS NOT TESTED. Why? No travel & contact history. THIS RULE!!

👉He worked till April 12-13. 72 homes where he delivered food & his 16 co-workers quarantined pic.twitter.com/fBn1W5ChP4

— Saahil Murli Menghani (@saahilmenghani) April 16, 2020
But mostly, it has revived a debate from March about how safe it actually is to order food during this pandemic lockdown.
To all those who are still ordering food, a delivery boy in india was infected. He infected 72 families.

— m (@haaanyaar) April 16, 2020
The good news for this debate is that, according to most sources, it would be very hard for a delivery executive to pass on the coronavirus by simply handing over food. However, according to a study published in the New England Journal of Medicine, there is a small possibility that the virus could stay on food packaging for up to 72 hours.
So what should you do in this situation? According to this article in Verge, guidelines from the Centre for Disease Control in the US say it's best to discard the packaging your takeout comes in as soon as possible, and wash your hands straight after. It also adds that for good measure we should avoid eating food in the utensils that they came in, including cardboard boxes.
Provided we follow these tips, as this video uploaded last week on YouTube breaks down for us, it shouldn't be a problem to order food into your home without exposing yourself to the virus. Both doctors featured agree that it would be very hard to transfer the virus through food delivered at home.
It goes on to make the same assertion that most experts across the world already agree on — people are more dangerous than food. As long as the contact remains minimal, chances of contracting the virus aren't very high.
As expected, though, the 72 families in Delhi who ordered that fateful pizza are being heavily monitored. South Delhi's District Magistrate told the media that they were asymptomatic for now. "Unless a positive case comes, we feel that transmission hasn't taken place. We're finding out details of the delivery executive's past 30 days," he said.
Until then, there's no telling how much damage has been done. For now, as we already know, the best we can do is socially distance as much as possible and wash hands every time to receive a parcel.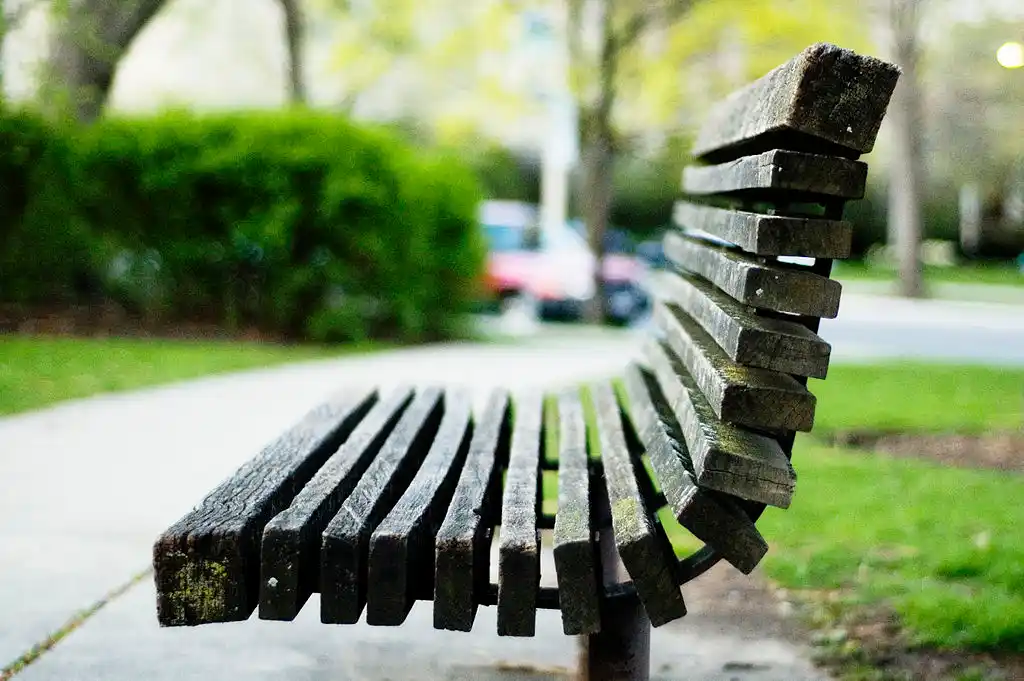 The Arré bench delivers stories that mattress. It hasn't achieved much sofar. But it's getting bedder.