With a population of one million people staying in a small, overcrowded area, there were fears that Mumbai's Dharavi slum would be severely affected by the coronavirus pandemic. And it was. But tracing and isolation helped it bounce back better than other parts of the city.
When coronavirus cases cropped up in Mumbai for the first time, one commonly held fear in the city was, "What if it enters Dharavi?" A million people live there within an approximately 2.1 square kilometre area with poor sanitation. Social distancing is an alien concept, it is densely populated, and getting healthcare services might be a massive challenge. As the pandemic hit different parts of the country, everyone's fears came true and positive cases started to mount within Dharavi at an alarming rate.
However, over the past two months, the continent's most crowded slum has gone from a coronavirus hotspot to a model for not only other parts of India, but also developing countries struggling to contain the virus in densely populated areas, from Brazil's favelas to slums in Bangladesh, or South Africa.
How Dharavi, Asia's largest slum, went from virus hotspot to model https://t.co/UEzwJEsaIp pic.twitter.com/uw3YDI8Lkh

— NDTV (@ndtv) June 15, 2020
"It was next to impossible to follow social distancing. The only option then was to chase the virus rather than wait for the cases to come. To work proactively, rather than reactively. We were able to isolate people at early stages, unlike in the rest of Mumbai, where most patients are reaching hospitals at a very late stage," said Kiran Dighavkar, assistant commissioner of the Brihanmumbai Municipal Corporation (BMC), who is in charge of leading the fight in Dharavi.
The team working in the area has knocked on over 47,500 doors to measure temperatures and oxygen levels, screened almost 700,000 people in the cluster, and set up fever clinics. The BMC employed 350 private practitioners and converted schools and sports clubs into quarantine centers.
How Dharavi, Asia's most crowded slum, chased coronavirus has lesson for others https://t.co/1LDhgbiPDU

— TOI Mumbai (@TOIMumbai) June 15, 2020
As a result of this herculean effort, positive cases in Dharavi are now rising at 1.57 per cent per day, which is slower than the rest of the city, where cases continue to grow at a rate of three per cent. The doubling rate of cases in Dharavi is 44 days, while that of Mumbai is 22 days. Doubling time at a pan-India level for active cases is 26-27 days.
"Half of the people who had fallen sick in Dharavi so far have recovered. Active cases are now coming down. Fresh infections per day are a third of what they were in early May. This, when cases in all of India have quadrupled since early May. India is recording over 10,000 cases per day," said journalist Shekhar Gupta in a video.
Dharavi – a rare Covid success yet, and a lesson to other big cities, esp Delhi…

And finally, the Centre takes charge in messed up national capital…#CutTheClutter Episode 496 https://t.co/KYg6AMEHeN

— Shekhar Gupta (@ShekharGupta) June 15, 2020
The total number of cases in Dharavi stood at 1,984 on Thursday, while 75 people have died due to coronavirus in the area. While the statistical indicators have shown signs of improvement, the authorities are not taking the situation for granted. Dighavkar said the "war" has not been won and "it can peep out anytime in Dharavi." He added ""Only option with us is we should keep taking fever camps, we should keep screening people through various means and make them aware to observe the symptoms and come forward for tests and get the early treatment."
#COVID 'war' unlikely to end in #Dharavi unless the #coronavirus is out of #India: @mybmc's Kiran Dighavkarhttps://t.co/uX4vx6pxli

— CNBC-TV18 (@CNBCTV18Live) June 12, 2020
Mumbai and Delhi have been two of the biggest hotspots in the country and they are starting to show reverse trends. While the former had a burst of cases early on, it has managed to get its act together recently, whereas the national capital is now seeing the situation worsen after having things under control early on. Instead of looking at South Korea or New Zealand,  maybe Dharavi's experience will be one that we can adopt in densely populated areas across the country, for it is tweaked to our governance model, demands, and resources.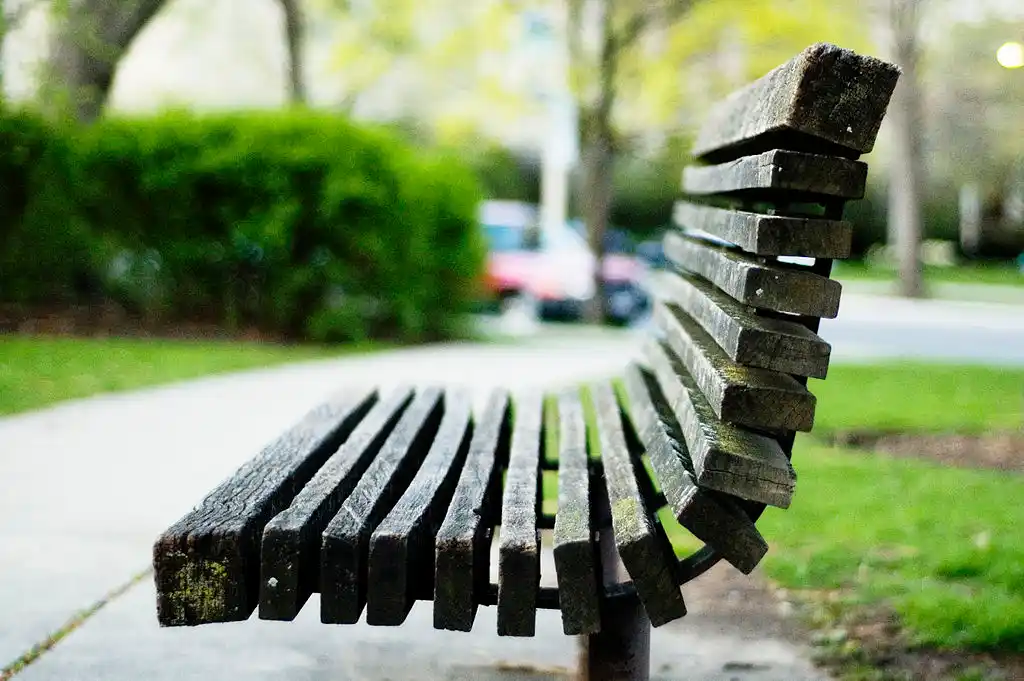 The Arré bench delivers stories that mattress. It hasn't achieved much sofar. But it's getting bedder.