Kerala, which reported the first case of Covid-19, is leading the fight against the pandemic. Daily press conferences by Chief Minister Pinarayi Vijayan offer a steady stream of official information that counter rumour-mongering. They've set up a mental health programme for those in quarantine and will soon start community screening.
Until 8 pm on the evening of March 19, "social distancing" was the most-uttered term when discussing measures to tackle the outbreak of COVID-19 in India. But after Prime Minister Narendra Modi's evening address, social distancing was supplanted by a new contender, which has now become the buzzword for the current crisis: janata curfew.
On 22nd March 2020, let us observe a Janata Curfew and add strength to the fight against COVID-19. #IndiaFightsCorona. pic.twitter.com/qOqhQaJES5

— Narendra Modi (@narendramodi) March 19, 2020
Though the janata curfew, a self-imposed public quarantine on March 22, Sunday, was the highlight of Modi's speech, it also included advice to stay home, adopt social distancing, and hail public servants with a round of applause at 5 pm on the day of the janata curfew. Modi's missive was met with a mixed reaction, with some praising it for how it allayed public fears and urged people not to resort to hoarding and panic-buying, while others called it out for how little information it provided on what the government was doing to contain the crisis while putting the onus on citizens.
Modi ji put entire onus on public. Businessmen have to pay workers but what abt the govt? Can't we expect Modi ji to lower taxes? 80% of India is dependent on informal economy, how will workers, farmers, chaiwala etc survive? What will govt do for them? No answers#JanataCurfew

— Sachin Sawant सचिन सावंत (@sachin_inc) March 19, 2020
Thank you PM @narendramodi for taking such a humane approach to fighting #CoronaPandemic.
Very impressed & moved by the idea of #JanataCurfew.
No authoritarian moves
No coercive measures.
Appealing to the concience of people.
You have made India proud in this hour of crisis

— MadhuPurnima Kishwar (@madhukishwar) March 19, 2020
But even as Twitter descended into predictable arguments over Modi's speech and the measures being taken (or not) by the Centre, a state government has been getting good press, thanks to its able handling of the COVID-19 crisis. Kerala, where India's first case of COVID-19 was detected, has been leading the fight against coronavirus. Currently, Kerala is the state with the second-highest number of COVID-19 cases at 27 (Maharashtra is the first with 52 cases), and has "cured" three patients already. The state government' response has garnered praise for the way it has formulated a people-centric revival plan as it recovers from the pandemic.
Even before getting into the details of how exactly Kerala's government is trying to alleviate personal and economic suffering in the wake of the outbreak, it's worth noting how Keralites have taken it upon themselves to fight the virus at an individual level. Over the past few days, social media is flooded with images from the state that make you crack a smile even in these dark times, whether they're of commuters washing their hands at a bus-stop or customers forming an orderly queue that respects the parameters of social distancing outside a liquor shop.
How decentralised health edu works? See commuters washing their hands after getting down from a bus in #Kerala's Calicut. Bcoz of Kerala govt's #BreakTheChain campaign, grassroot orgs have installed hand wash/sanitisers across public places like mofussil bus stops. #KeralaModel pic.twitter.com/VwrZsRjDpG

— Nidheesh M K (@mknid) March 18, 2020
Responsible drinking has a new meaning. Malayalis queuing up to buy alcohol. #COVID2019india #Kerala pic.twitter.com/UuBwvyipuH

— varghese k george (@vargheseKgeorge) March 19, 2020
On the backs of such incidences, it would be hard to find fault with the awareness levels for tackling the virus in Kerala. And the government's approach confirms that notion. On Thursday, Kerala's Chief Minister Pinari Vijayan announced a ₹20,000 crore financial package to help the state recover. This package included ₹500 crore for health initiatives, and ₹2,000 crore for loans and free ration.
20,000 Cr special package for the State to overcome #COVID19. It takes an inclusive view and ensures that no one is left behind. The plan covers health package, loan assistance, welfare pensions, MNREGS, free food grains, subsidized meals, tax relief & arrear clearance.

— Pinarayi Vijayan (@vijayanpinarayi) March 19, 2020
Thanks to the state government's response, Keralites can expect free rice and cereals, and up to ₹ 2,000 crore will be used in giving out loans to families hit hardest by the crisis. But the Kerala government isn't just throwing money at the coronavirus problem and hoping that it will go away. Vijayan has also been holding press conferences along with the state's health minister every evening for the past week, offering a steady stream of official information that counters rumour-mongering.
Kerala has roped in prison inmates to produce masks which can be washed and reused to beat shortage; they are also making sanitisers. Even as schools are shut, the government has decided to continue mid-day meal schemes, wherein food is distributed to students' homes.
The response has been comprehensive, with even mental health not going neglected. The Kerala Mental Health Programme has been working overtime ensuring that the thousands of citizens under quarantine, isolation, and observation were not suffering ill-effects of their predicament like anxiety or depression. For those in quarantine or working for home, the state government was in talks with internet service providers to increase connectivity by 30 to 40 per cent to meet the surge in demand.
The state is also in the process of starting random community screening. Surveillance centres will be set up to test cases of fever and cough with no history of contact with Covid-19 patients with the help of primary health centres and taluk hospitals.
Kerala's High Court had also passed an order deferring tax recovery in the state until April 6 due to the outbreak, but that was challenged by the Centre in the Supreme Court, and eventually overturned.
SC stayed Kerala HC's order asking authorities not to levy taxes and recover banks' dues till April 6 amid #Coronavirus. @xpresskerala https://t.co/BGZqv9sVDj

— The New Indian Express (@NewIndianXpress) March 20, 2020
Regardless of the judicial tussle over tax collection, what is undeniable is that there are many positives in Kerala's approach to fighting this disease outbreak. It's a plan on par with what leaders of First World nations are coming up with for their own countries. A viral forward on social media is praising Canadian PM Justin Trudeau's address over Modi's because of the clarity with which he communicates his government's measures to fight COVID-19.
Unable to share whole video. Listen to @JustinTrudeau now that you've heard @narendramodi.
There are leaders. And then, there are people who have the majority in the first past the post system.
Demand more from those who are not stepping up to the task of ensuing our safety. pic.twitter.com/LturE16hsX

— RadhakrishnanRK (@RKRadhakrishn) March 20, 2020
But India need not look halfway across the world for guidance, when Kerala is showing us the way at home!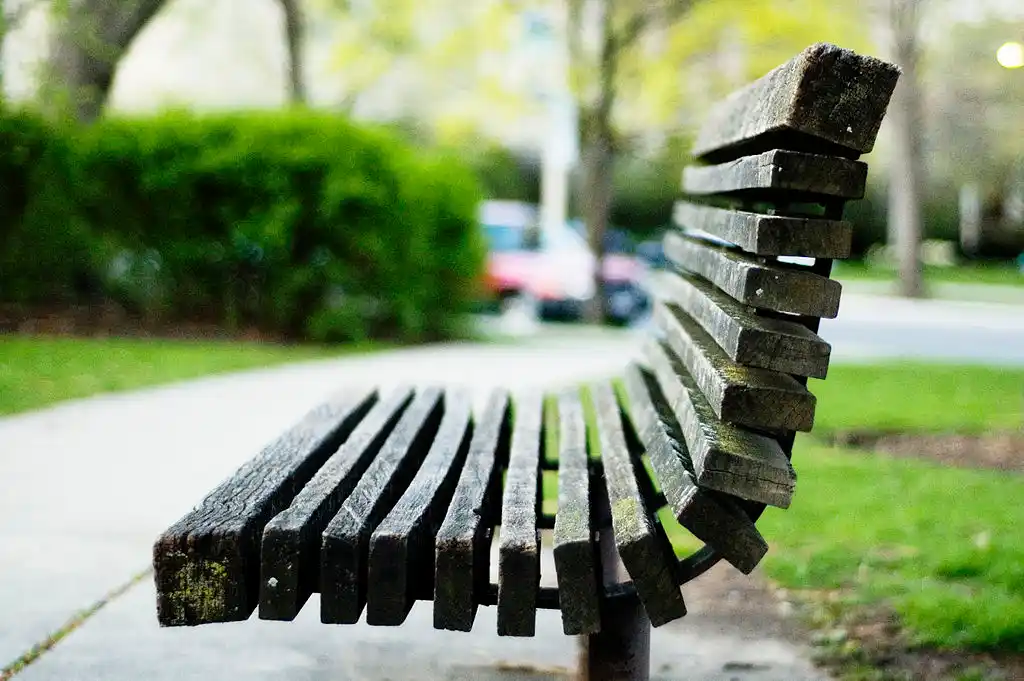 The Arré bench delivers stories that mattress. It hasn't achieved much sofar. But it's getting bedder.